The Bud Light Villa Paradizo presented by Scion is a free EDM festival that can be found on the iconic Crescent Street in downtown Montreal. This year's edition will be the second time running which will look to host over 100 000 people as it did in its first edition last year. Look forward to the month of September as this year's line up is going to be a good one!
Montreal's own Domeno will be acting as Villa Paradizo's spokeperson with Carl Muren as the official MC. The street of Crescent from Sainte-Catherine to Maisonneuve will become a massive dance floor with music provided by a great line up of local and international artists.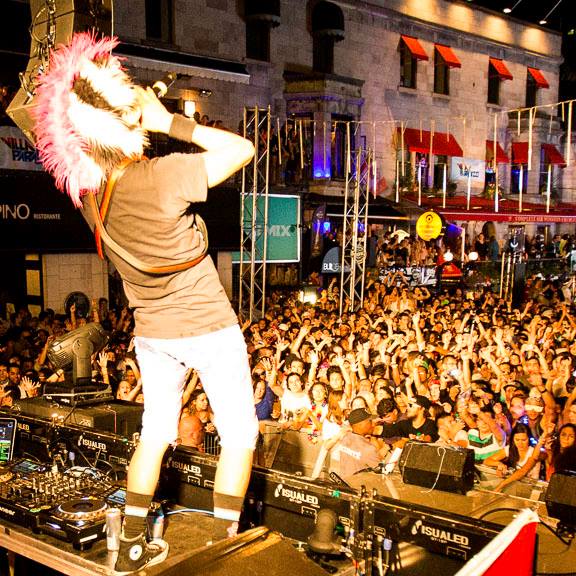 The line up headliners will include Dutch DJ and producer Dannic and trio DJ group Cash Cash. Rounding off the line up will be David Tort, Helena, Joe Ghost, Domeno, Carl Muren, Stef Agostino, Seibaz, Fred McLovin, Michael Sparks, Marycee, Mike Sickini, Mister Parker, Paskal Daze, Jimmy Strip and Bryan Shipley. For two days, you'll be able to enjoy this amazing line up from 11:00am to the heat of midnight.
After the two days of Villa Paradizo, make sure to stop by the Official Villa Paradizo After-Hours Party at Circus HD!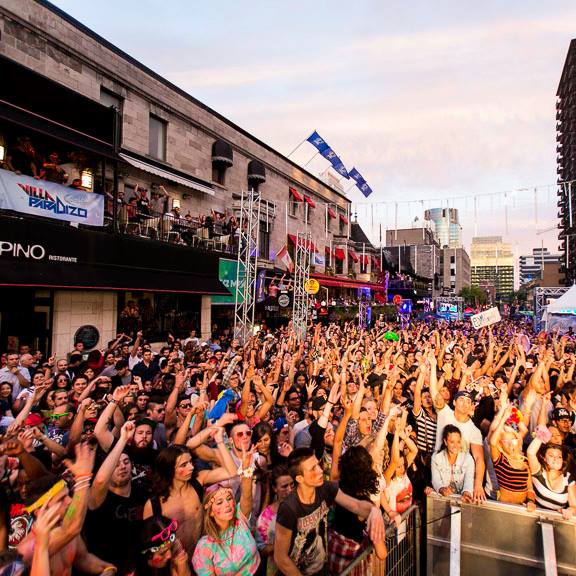 Bud Light Villa Paradizo Presented by Scion
Friday, September 11th
Dannic @ 9:30pm
David Tort @ 8:00pm
Starting @ 11:00am: Joe Ghost, Stef Agostino, Fred McLovin, Marycee, Mister Parker and Jimmy Strip.
Saturday, September 12th
Cash Cash @ 9:30pm
HELENA Legend @ 8:00pm
Starting @ 11:00am: Domeno, Carl Muren, Seibaz, Michael Sparks, Mike Sickini, Paskal Daze and Bryan Shipley.
Sunday, September 13th
Official Villa Paradizo After-Hours Party at Circus HD @ 2:30am

Photos courtesy of Villa Paradizo