GrillNGo is one of those hidden gems that you will be so happy you've discovered, yet so mad that it took you this long to find. Located in the Montreal area on Fleury Street, GrillNGo is a small bistro style restaurant that has been opened since 2012.
A small, long, and narrow space, the restaurant itself has minimal but comfortable seating along the bar where you can watch the cooks in action with their open kitchen concept. During the summer, they extend their seating to a terrace with tables and umbrellas along the sidewalk. The restaurant is black and red, and everything is very modern and industrialized. If it's your first time visiting, don't worry; while the menu may seem a little overwhelming, the staff doesn't hesitate to guide you.
Their concept is very simple, as the name states: they grill and you go. You can either choose to call and order your meal and come pick it up, have it delivered, or enjoy the easy and welcoming atmosphere and have your meal on site. They specialize in charcoal grilling with specialties like their delicious ribs or chicken. These two mains, along with a few others, come with a choice of 25 different sides to complete your meal.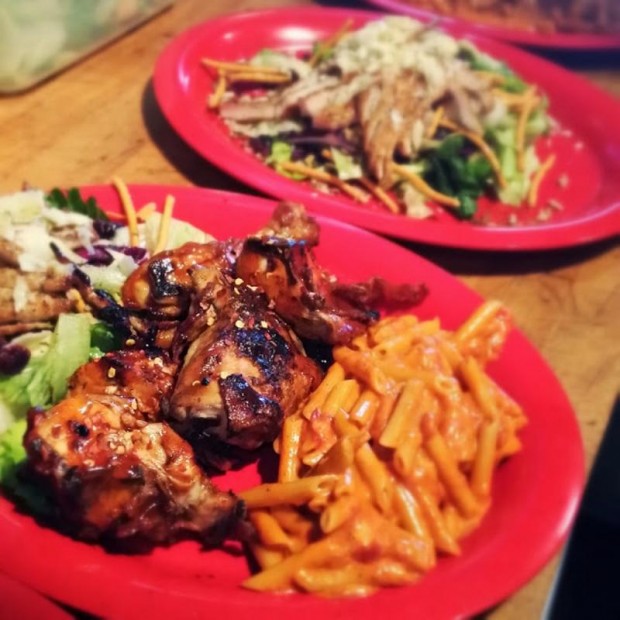 When ordering, you have a choice between: a simple solo meal (but where's the fun in that?), a lunch box that comes with two sides (either fries, salad, or pasta), or you can go with the family lunch box that comes with three sides (if you're feeling very hungry and can't decide on one side).
As an expert go-er, all you need in this life of sin is the GrillNGo Pasta, penne served with a rosé sauce made with parmesan, cream, and meat sauce. But if you're going with friends, you should also share a plate of fries.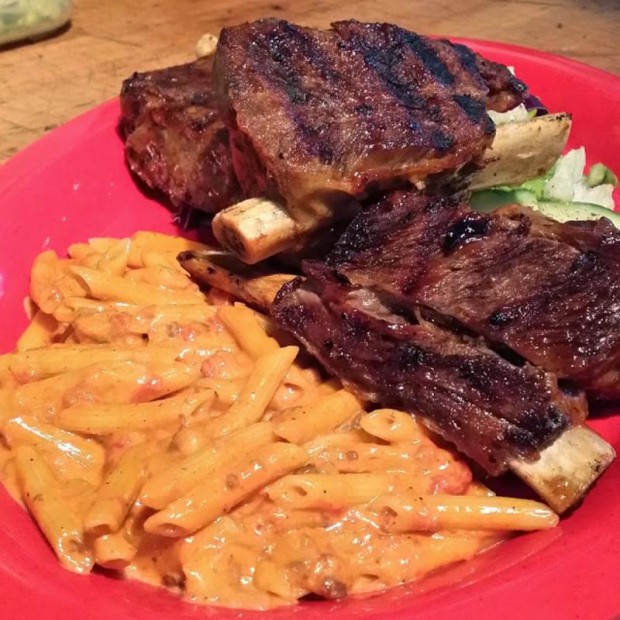 If you can't seem to choose which meat you want, you can get the Duo GrillNGo, a plate of both chicken and ribs. If you want something light in the mix, a salad is a great option (the arugula, orange, and strawberry salad is a personal favourite). All meals come with the choice of either a soft drink or an alcoholic beverage.
See for yourself the greatness that is GrillNGo. They are open 7 days a week until about 11pm.
1761 Rue Fleury Est, Montreal, QC H2C 1T3
(514) 419-4200