It goes without saying that we love and appreciate our smartphones. They are handy little devices that can do just about anything. But with them comes the daunting (for some) task of deciding which of the hundreds of thousands of apps are actually worth downloading. So we've gone ahead and given our picks for the 8 apps we feel Montrealers should know about and have on their smartphones. And we're telling it as a day-in-the-life guide to using them.
Adbeus Coffee
Good morning Montreal! Time to get your day going. If you're anything like us, you can't possibly do that without your morning coffee. Not sure where to go? Time to download the Adbeus Coffee app. Why? Because it picks up your location, and then will show you your proximity to Montreal's best independent coffee shops. Click on the shop and it will come up with a map, the address, tell you what grind they use, the closest metro, and whether or not there's WiFi.

Breather
Alright, so you've got your coffee, but you want an isolated place to work that is also inspiring. No problem. With your free hand, whip out your phone and download Breather. What's Breather? It's a service that gives you access to beautiful and private spaces throughout the city where you can get your work done. Breather uses your location and shows you where the nearest Breather space is. Click on the space, see the price per hour, when it's available, what's in it, and of course, if you can book it for the time you want.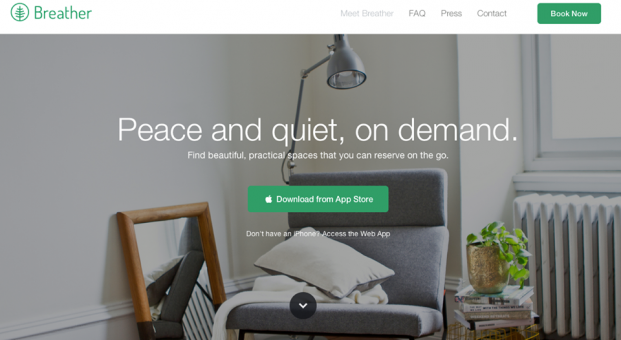 Transit
Unsure how to get there? Time to download Transit App. This app is ideal for the commuter who likes to know ALL the available transit options. Open the app, let it find your location and within seconds it will show you the closest bus stops, metros, Uber cars, Car2Go cars, and trains. You can also get directions to where you need to go. All you need to do is input the address and it will give you all the possible options and how long it will take (it even shows when the next train/bus is leaving). It also syncs with your calendar so there's no need to copy and paste event addresses. BOOM.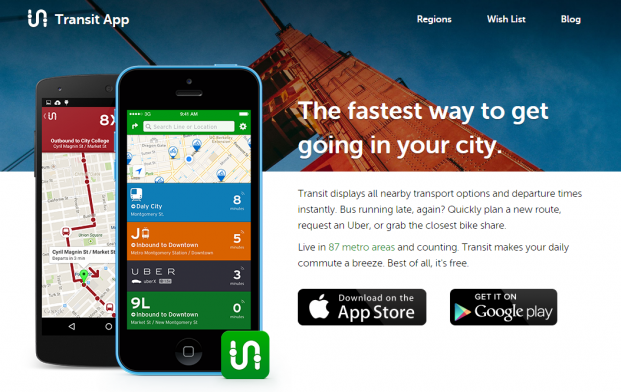 StudEtree
Now you're in this perfect space for peace and quiet and getting work done. Maybe you're even doing some studying for a class you're taking. And you start thinking about that textbook you forgot to buy which makes you think about all the textbooks you've bought that are collecting dust at home. Well, it's time to download Montreal-based app StudEtree. It allows university and CEGEP students to buy and sell used books and will link you up based on which school you go to. You can send and receive payments using PayPal and the app only takes 15% of your selling price. Using your phone's camera, you scan the book's barcode, snap a picture of it, and set your price. Could it get any easier?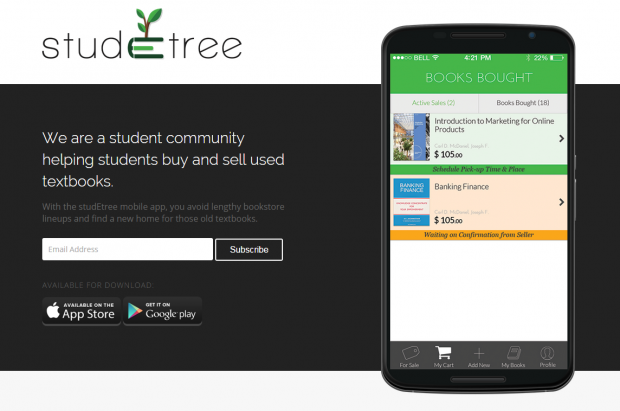 Dinr
So you might have taken a mini work/study break to Tinder a bit and now you've got a hot date but don't have a reservation. Don't sweat it. And don't feel that now you have to go for a subpar meal. Just download Dinr and you could score a reservation at some of the best restaurants in the city like Joe Beef, Liverpool House, Nora Gray, Barroco, Le Bremner, and more. The app uploads only what's become available that day (totally ideal for last minute) and will show you what times are available for different party sizes. All booked through the app. Easy, right?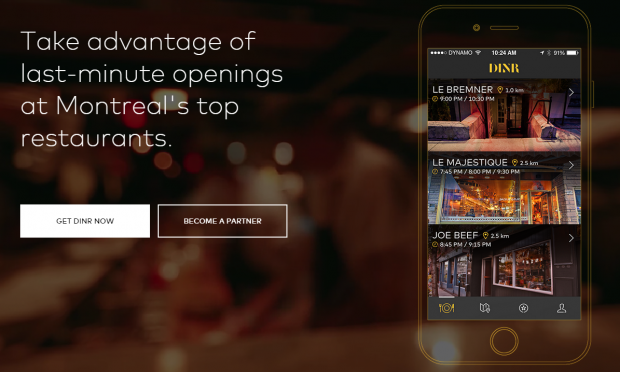 Guichetier
Ok dinner is booked, so on your way home you decide it's best you take out some cash. And as we are all well aware, in Canada you get charged if you go to an ATM that isn't your bank. While it's usually only around $1.50, if you download Guichetier, you can find your nearest bank branch and avoid the extra cost.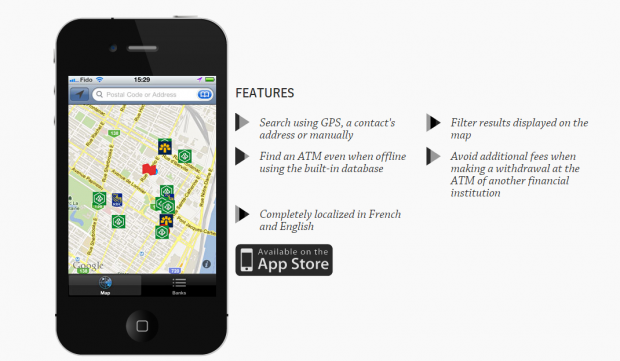 P$ Mobile Service
If you decide to take the car out, is there anything worse that walking up and down the street post-parking looking for the payment box? Especially during the winter. Crisis averted folks. Download P$ Mobile Service, enter your credit card information, and all you need to do is enter your spot number, select the amount of time, and press confirm, and you won't have to worry about a ticket. There is a $0.30 charge, but we think it's usually worth it. Oh, and the app warns you 15 minutes before your meter is going to expire so you know when to top up (and you can do so without leaving the dinner table).

Tab: Mobile Payments for Dining
To be honest, you don't even have to bring your wallet out for dinner depending on which restaurant you choose. Because now all you have to do is download Tab: Mobile Payments for Dining. It's an app that loads of Montreal restaurants are getting on board with, like Joe Beef, Liverpool House, Park, L'Orignal, SuWu, and more. You just tell your waiter you're paying with Tab and you can pay the bill right from your phone. It even allows you to split the bill with your friends. Tip and all.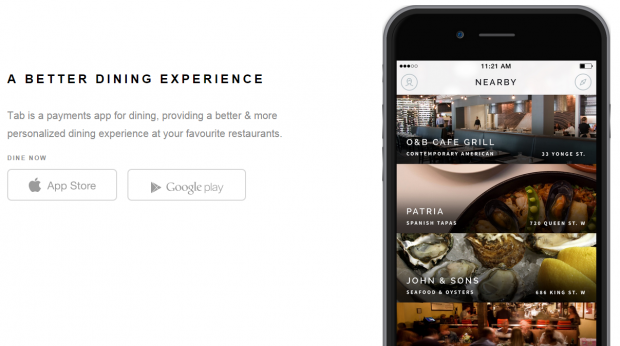 Now there's no app to guarantee a good night kiss or a second date, but you can always try to connect again through a captured moment from the evening using your go-to photo app (Instagram, VSCO Cam, Pic Stitch, or maybe Insta Emoji). Dreamily flick through filters while you replay that perfect day all over again in your head.
Happy app-ing!