The Church of St. Andrew and St. Paul has only ever been open on Sundays for services; however, very recently, they have decided to open their doors to the general public once a week on Thursdays.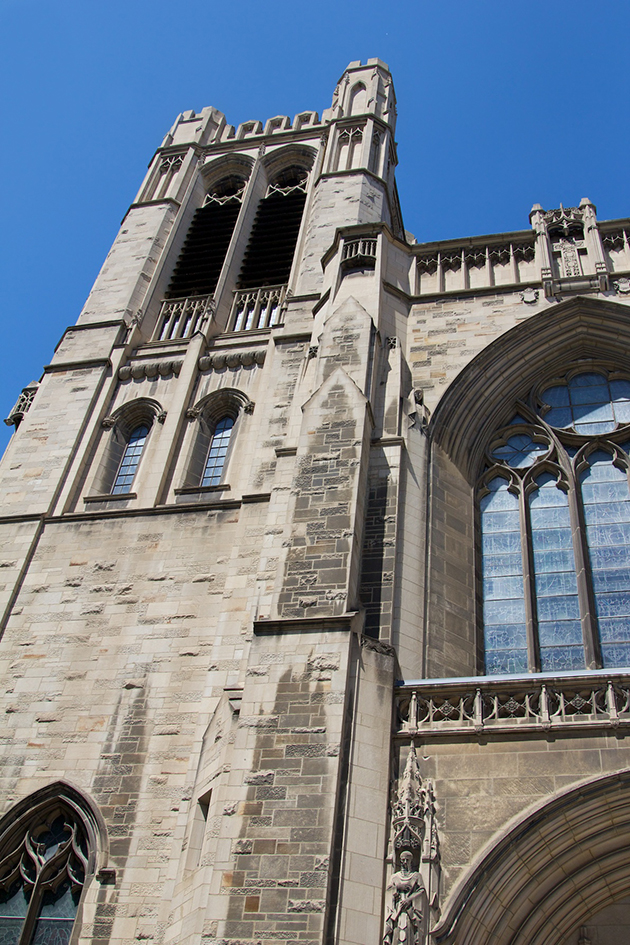 The Church of St. Andrew and St. Paul was designed by Harold Featherstonhaugh and was built in 1932.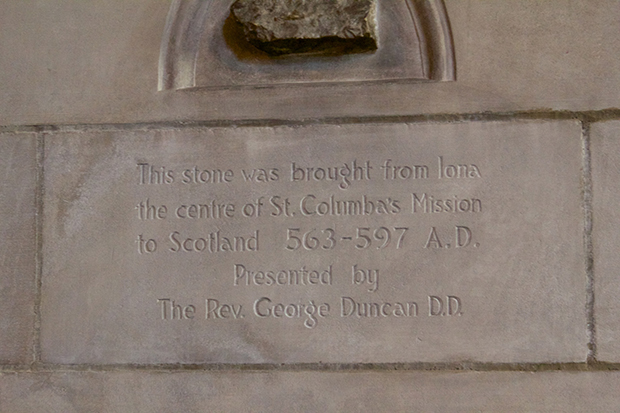 The architectural style is Gothic revival, shown in its elegance and simplicity of detail.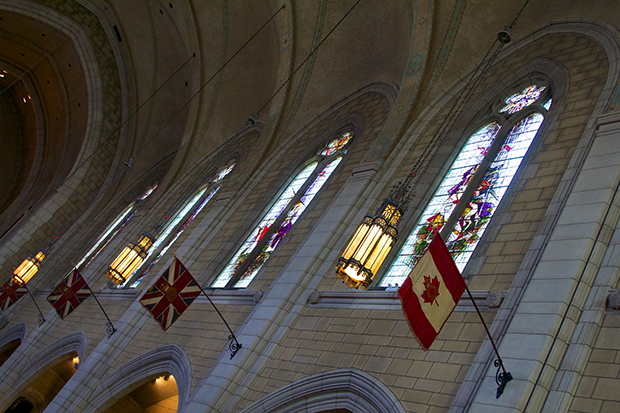 The painted emblems of the universe, such as the sun, moon, stars, earth, water, trees, flowers, birds, fish, and beasts, stand out and are intricate and delicate in their beauty.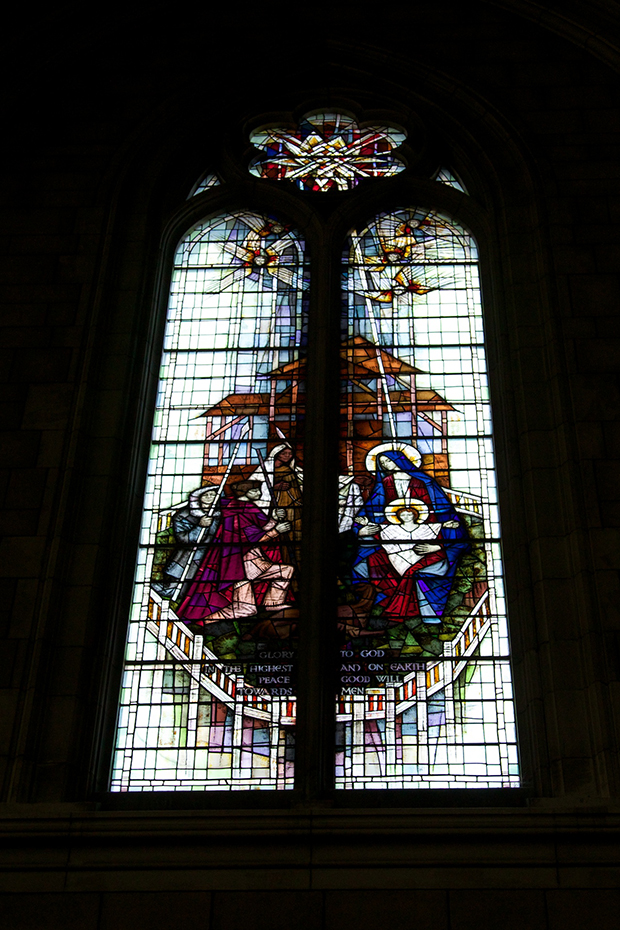 Another fascinating detail to note are the flags hanging above on each side of the church, representing the battle colours of The Black Watch of Canada.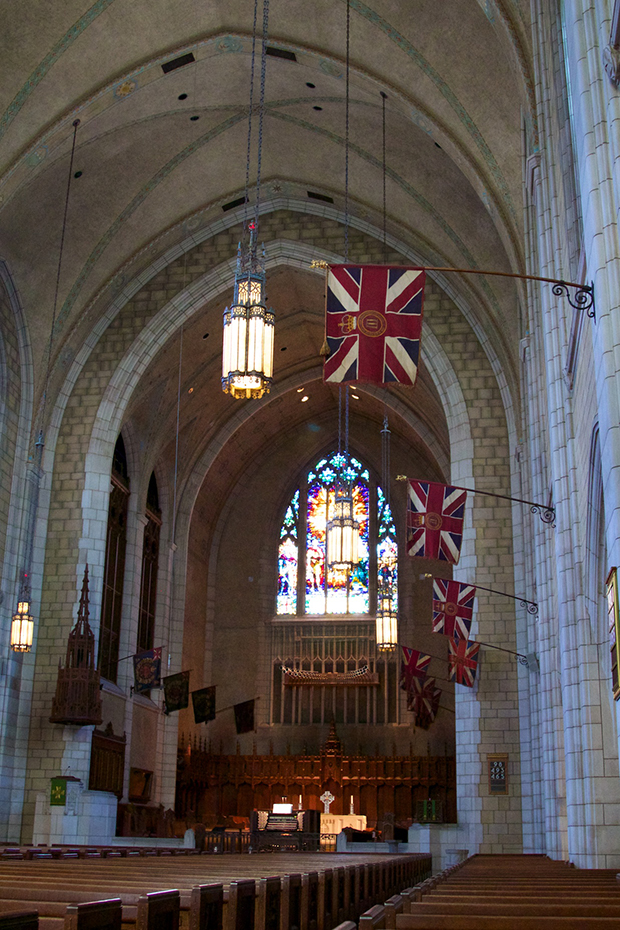 The main window above the Communion Table shows King David holding Goliath's head. See if you can spot the Star of David on King David's right shoulder, representing the only Jewish Officer of the Regiment, Lt. M.T. Cohen, M.C., who was killed in action.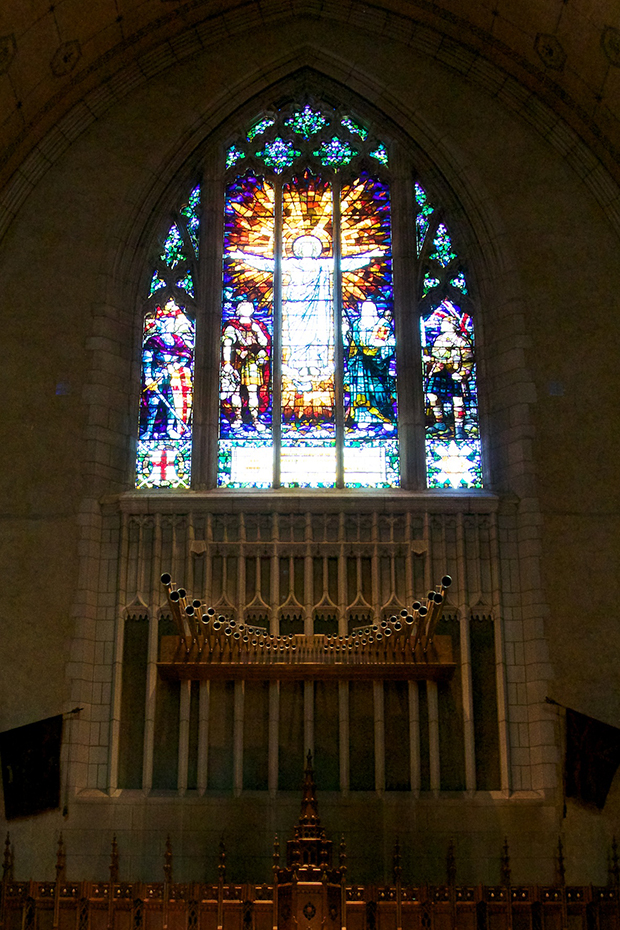 When walking down the Centre Aisle, take note of the Nativity scene on one of the stained-glass windows. Notice that instead of depicting the traditional Nativity scene, the Wise Men are instead a Canadian Inuit, a Native American, and a Fur Trader.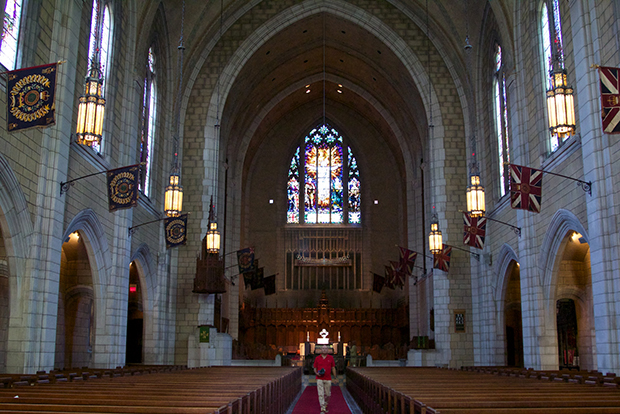 The Church of St. Andrew and St. Paul is on one of Montreal's busiest streets but has definitely not been visited by enough people.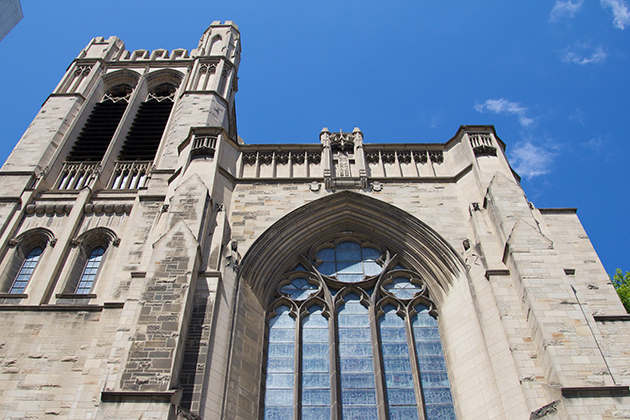 There is no need to be religious to visit a church in order to appreciate the peace and beauty it represents.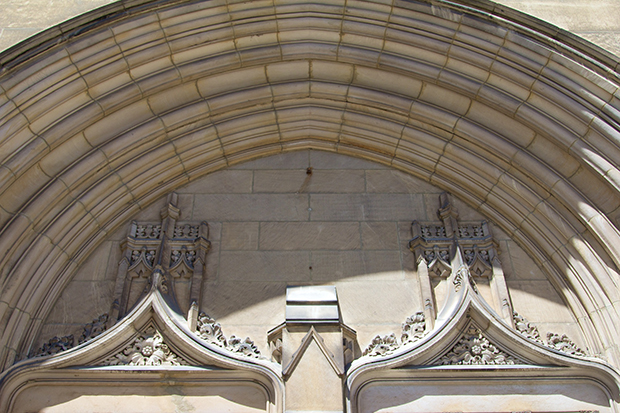 Step outside of Montreal and into Europe and visit the Church of St. Andrew and St. Paul on Thursdays.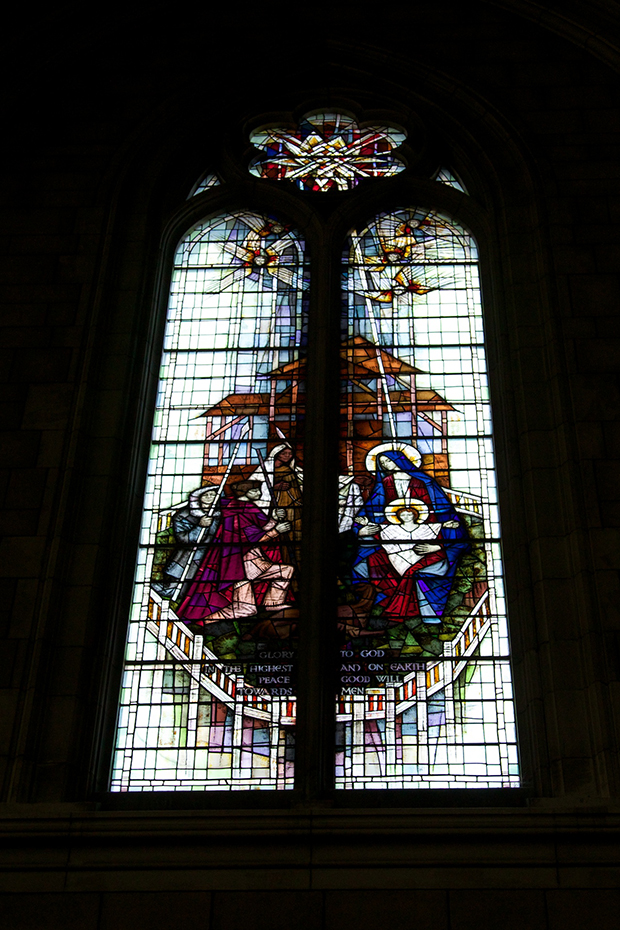 3415 Redpath Rue, Montréal, QC H3G 2G2
(514) 842-3431
Source: The Church of St. Andrew and St. Paul pamphlet