Walk into the tiny Icehouse storefront and read the chalkboard menu as you wait in line (no reservations accepted at this popular eatery!). Thankfully, that line gives you enough time to choose from the extensive list of deliciously unhealthy food until you get the chance to make your order. Squeeze into one of the indoor picnic tables and wait for your food to be fried up. The smells of fried food, barbecue sauce and garlic waft towards you and the conversation flows around the delicious hard lemonade ($9). None too soon, your bucket of fried food arrives and the waitress casually dumps the deliciousness over some wax paper in the middle of the table as a trainer would to hungry wolves. And that is exactly what you become faced with the pile of fried chicken and ribs: devouring the crunchy chicken and fall-off-the-bone ribs.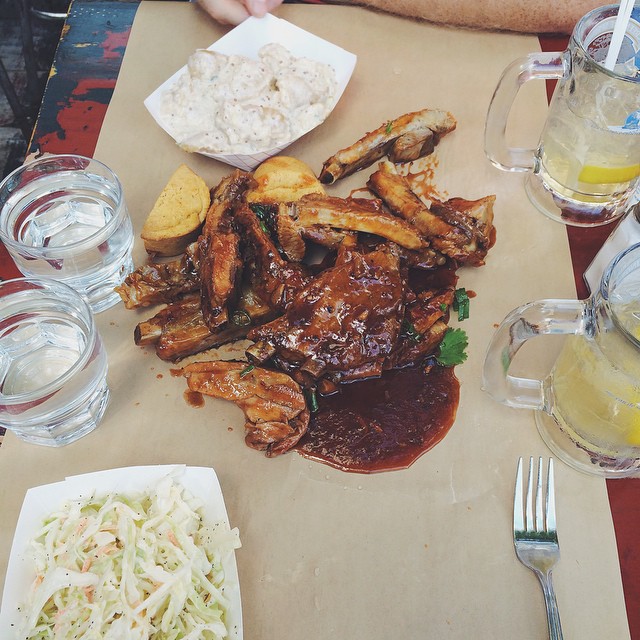 Icehouse is the perfect restaurant for all those secret food obsessions you keep in the back of your mind. Lobster rolls ($20), crab topped nachos, delicious little tacos ($8), or popcorn shrimp are amongst the plethora of sinful indulgences you will be tempted with. Of course, no matter what you order, it all goes perfectly with Icehouse's Bourbon or Vodka lemonades.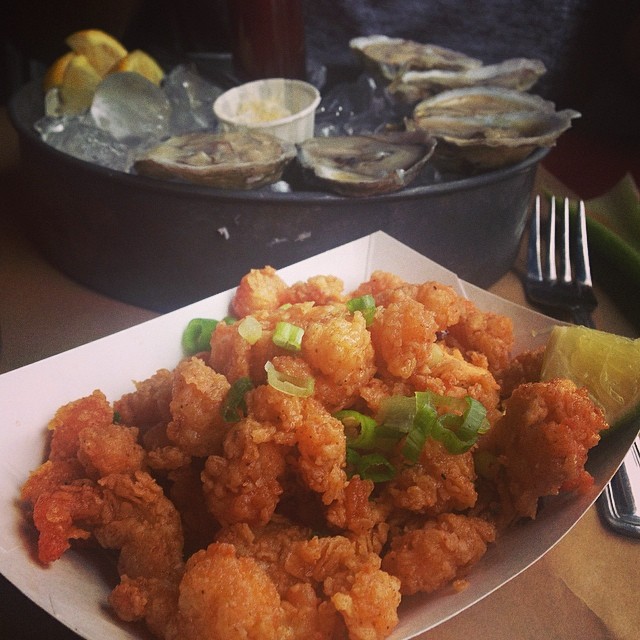 The food, drink, and casual outdoor-indoor decor make it seem as though you are having a BBQ picnic (yes! They have a terrace in the summer). The fact that the restaurant is usually packed and loud with alcohol-fuelled laughter might give you other ideas though. Either way, Icehouse is a great option for a cheap delicious meal that will leave you saying, "I ate too much!" Be warned though, Thursdays through Saturdays, Icehouse is packed, so make sure to show up early to wait in line (you won't regret it).
51 Rue Roy Est, Montréal, QC H2W 2S3
(514) 439-6691