Recently joining St-Henri is Buck15 Expresso Bar, a small coffee shop on Notre Dame Ouest. The space itself is decorated with great detail and with a focus on making it feel like 'California all year round' thanks to the massive window that is the shop front. It's bright and inviting, and with the smell of Buck15's coffee, you will probably want to stay there for hours. And they have a toast bar (yes, a toast bar) with loads of different spreads such as homemade jam flavours like Strawberry and Rosewater or their sneaky specialty of condensed milk on toast.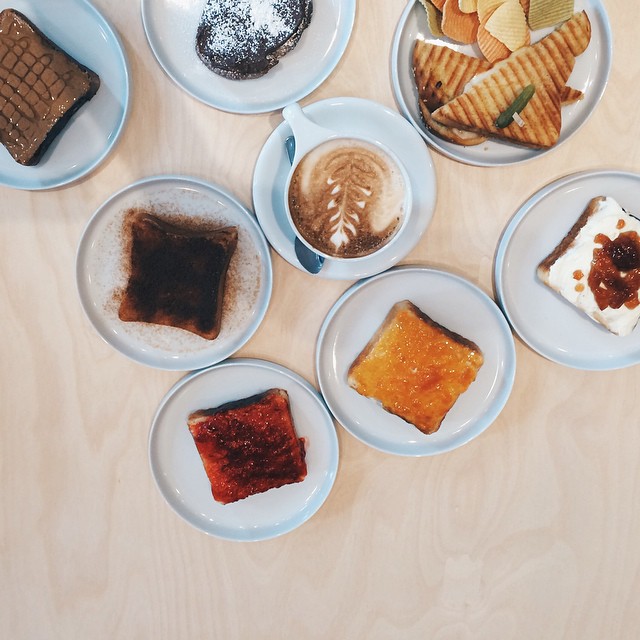 But there's more to Buck15 than just the delicious coffee and their toast bar. The guy behind the counter, Roy, makes going to Buck15 a worthwhile visit. He's quite possibly the friendliest shop owner and his story is a great one. The coffee shop epiphany came to him when he and his family were at a low and decided to move over to Montreal to start fresh. That day, Roy had exactly  $1.15 in his pocket. Shzaam! Us fortunate folk get to benefit from Roy making his dream come true.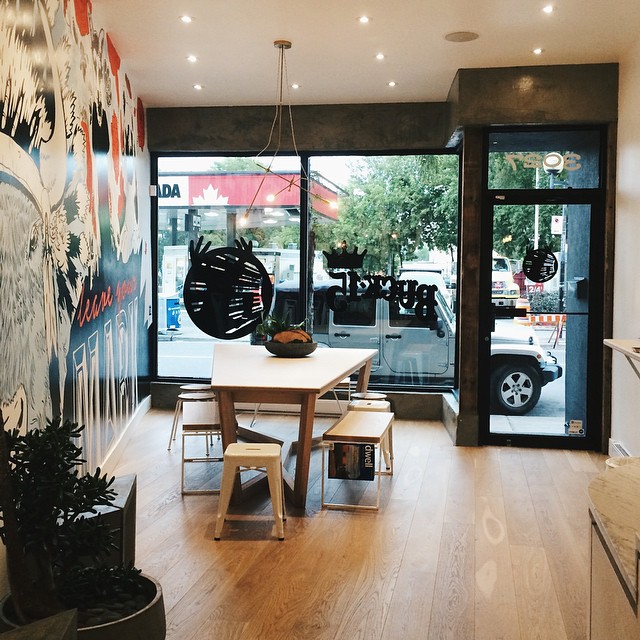 But we need to talk the coffee, right? Buck15 uses coffee from SpyHouse in Minneapolis and serves it up in all the styles you might expect from a delicious espresso bar: espressos, cortados, cappuccinos, and lattes. They also use v60 drips for the perfect cup of filter coffee. Our personal favourite? Buck's homemade cold brew ($4.00). Lucky for us,Roy is planning on bottling up his coffee and selling it in the future for all of us to enjoy comfortably at home. But Buck15 doesn't stop at coffee: they do lemonade, teas, and hot chocolate if you aren't feeling overly coffee-ish for whatever reason.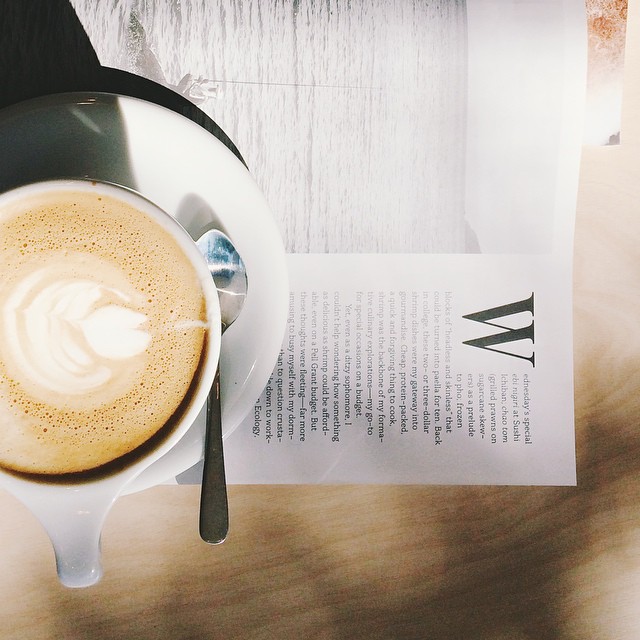 So if you find yourself in St-Henri, and you need a pick me up, there's no better place than Buck15. Do yourself an even better favour and follow them on Facebook, Twitter, or Instagram and give yourself the chance for a heads up on when and what will be the $1.15 drink special. And then get 2.
Hours:
Tuesday-Thursday 7:00AM-5:00PM
Friday-Saturday 7:00AM-6:00PM
Sunday 8:00AM-3:00PM
3027 Rue Notre-Dame Ouest – Montreal, Qc H4C 1N9
(514) 939-2825