It's no secret that St. Henri is happening in a big way. Already the home to incredible antique shops, recently Notre Dame Ouest has been filling up with delicious food and kick-ass coffee. And now it is home to the very first Vintage Frames Company shop, L'Archive. If you don't already know about Vintage Frames Company and what they do, let us clue you in. They are the world's largest carrier and collector of rare designer vintage eyewear. Genius! And after starting up Vintage Frames Company 10 years ago, Corey Shapiro has finally opened up his first flagship store here in his hometown of Montreal. Yes, we really are that lucky. We feel even luckier because we got to get the sneak peak of L'Archive's pre-opening day launch and if we're honest, we had to pick our jaws up off the floor.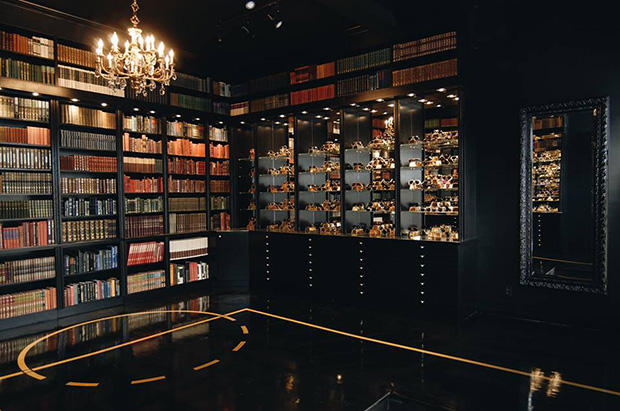 The storefront is 100% class and glamour with a gorgeous chandelier above mirrored pristine cases holding a collection of INCREDIBLE glasses sitting leisurely on bars of gold. And the back wall? Floor to ceiling shelves filled with encyclopedias and reference books. Vintage, of course. The middle shelf also opens up and leads to the back, where all the magic happens (the work grind), but also where Corey's awesome collection of EVERYTHING (old video games, a giant ET figurine, MCM gear, a table made out of old porn videotapes, more cases filled with more incredible glasses, and much, much more) is kept.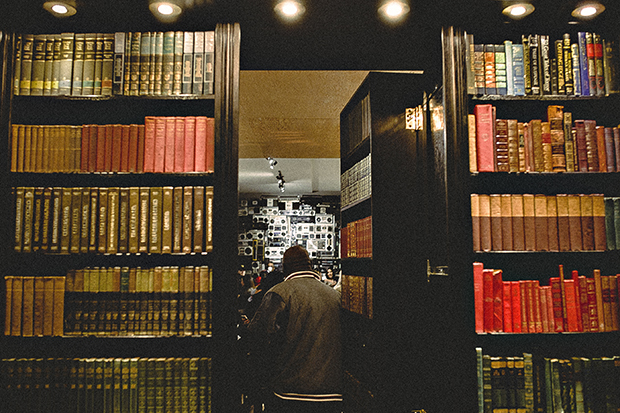 If you know anything about Corey, you'll understand one thing for sure: he doesn't take any of his success for granted. He is always hustling, always trying to do more and do it better, and always striving to do whatever he can to represent Montreal in a positive light. That doesn't mean that he isn't working with people outside of our lovely city. In fact, he's worked with a range of celebs whose style and outlook mirror that of Vintage Frames Company. But where his company differs from other brands, is that for Vintage Frames, the names they work with aren't their bragging rights. That's because for Corey, maintaining his values is important. You would know this from just simply checking his Instagram page. Family. Working hard. Representing and building up Montreal. Giving back. Being secure with yourself. All of those are values Vintage Frames represents. Also, of course, style. Fabulous, fabulous style. But not your run-of-the-mill-let's-all-look-like-carbon-copies style. It's all about YOU. Because if you understand anything about what Corey's done with Vintage Frames, then you'll know that really it all comes down to being you. And LOVING it.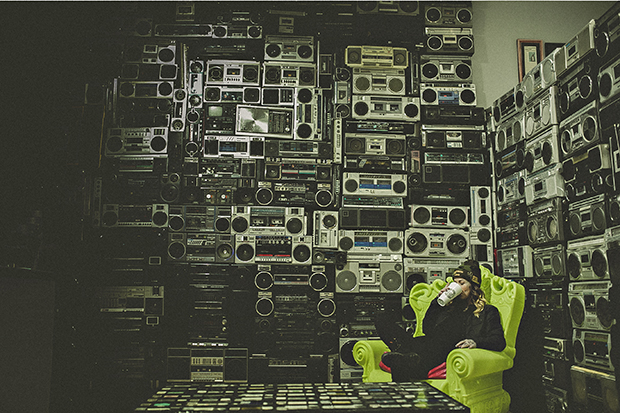 You would do yourself a great disservice not to go and visit L'Archive. Trust us when we say, you owe it to yourself to go in, gawk and shop the beautiful collection on display. You can also visit their site (where you can, and probably will, shop online) and see what Corey and the Vintage Frames Company team are up to on Facebook, Twitter, and Instagram. And also, keep your eyes on covet-worthy frames you'll probably just need to have.
4411 Rue Notre-Dame O, Montréal, QC H4C 1S2
(438)381-4066