We know, we know. It's brutally cold and icy (so icy in fact, that we may have fallen once or twice already). And we haven't even gotten into the depths of winter yet. How do us Montrealers survive? We plan a vacation (if we can, otherwise maybe we plan our dream vacay on Pinterest) and we take one from the birds and head somewhere south. But unless you're off to a nudist resort (power to you if you are), you need to make sure your vacation looks are all on point from your flight out of here all the way to your return. Luckily, we were invited toShow and Tell Fashion's showroom and we put together some must-have vacation looks to help give you some packing inspo.
Show and Tell Fashion was founded in '08 by Sarrah Sheiner and Bret Ferguson with a goal to bring premium international brands (clothes, shoes and accessories) to the Canadian market coast to coast. You probably didn't even realize that you've seen and shopped their brands in some of your favourite boutiques (Bailey44, CHRLDR, Gyspsy among others). You also probably didn't know that the reason you can have those brands hanging in your closet is because of the hard work of some really awesome people.
Without further ado, here are some of the essentials for that holiday you're going on (and we will accept your invite to join you, just saying).
YUL à Sunshine
You know what they say, you never know who you might meet (so always look cute) but NEVER compromise comfort, especially when you're about to sit in a cramped airplane seat. What does S&T suggest? Layer on top with a cute T (like this CHRLDR one), a cotton blazer (Bailey44) and a scarf (Front Row Society). But you can't go pantless (rules are rules) and these Black Orchid ripped jeans are the perfect cross between comfy and cute.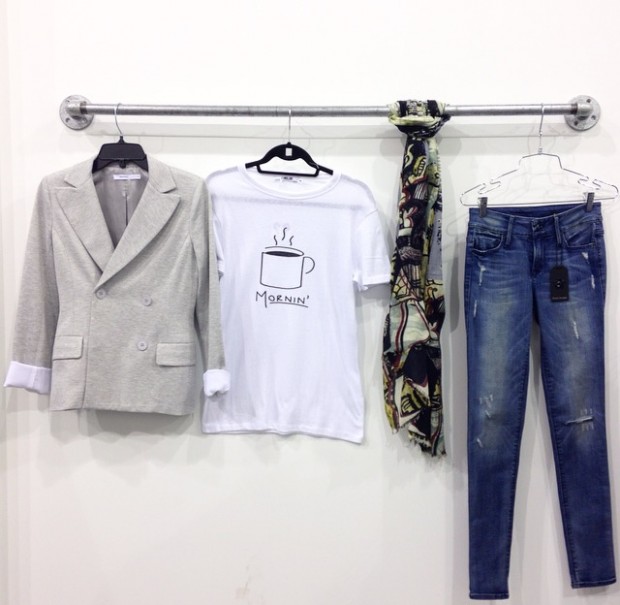 A La Playa
Apparently there are also rules in most hotels and even apartment buildings that a lady can't prance around in just a bikini. These Gypsy cover-ups will do the trick without being a mumu.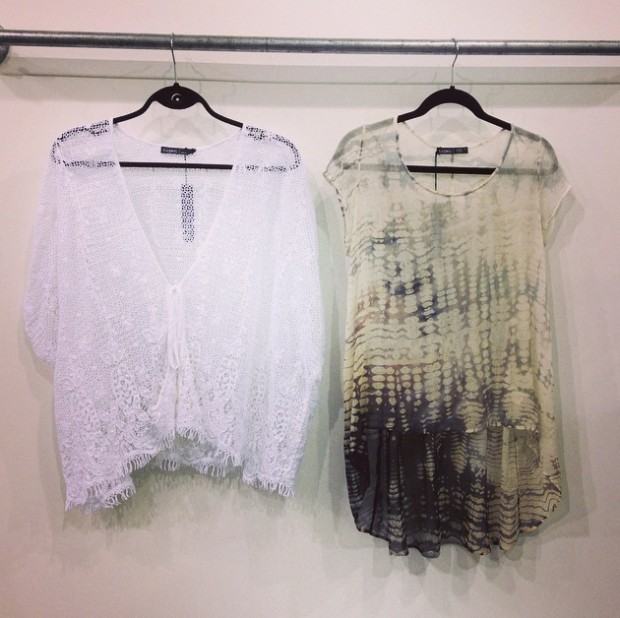 I Work Out
Don't neglect your workout routine while you're away. But remember you're probably already tanned by now, so instead of your typical all black get up, go with something that says FUN like this workout set from Gypsy.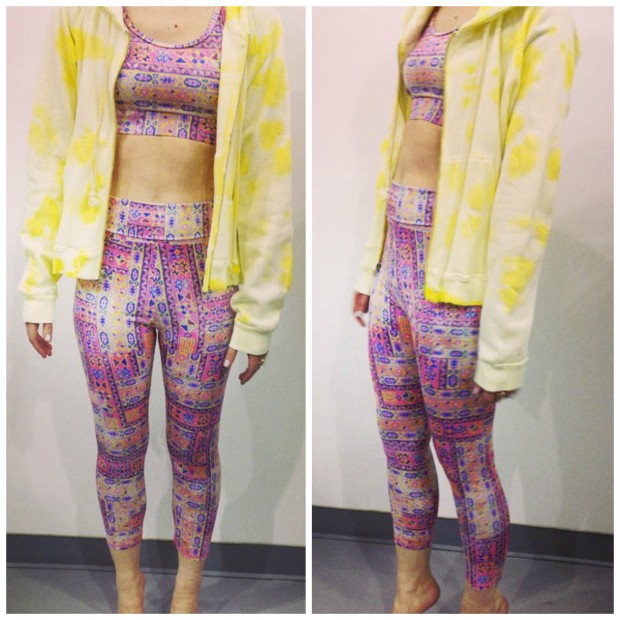 Take Me Out Tonight
Sleek and sophisticated as you are, you need to make sure you look the part too. A one-piece jumpsuit is a great option, like this Bailey44 one does just that. And it's top and bottoms all in one, so you don't have to even think about what to wear with what.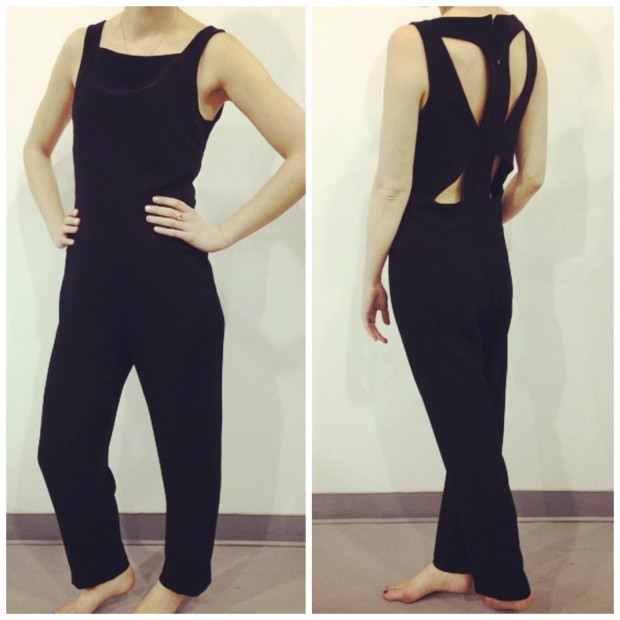 See Some Sights, Eat Brunch, and Other Cultural Activities
You want to stay comfortable but you are heading out so you gotta look cute. Also, because it's hot you want to be in something that's breezy and something that will not interfere too much with impromptu tanning (aka sleeveless). Like this getup from Bell Dahl.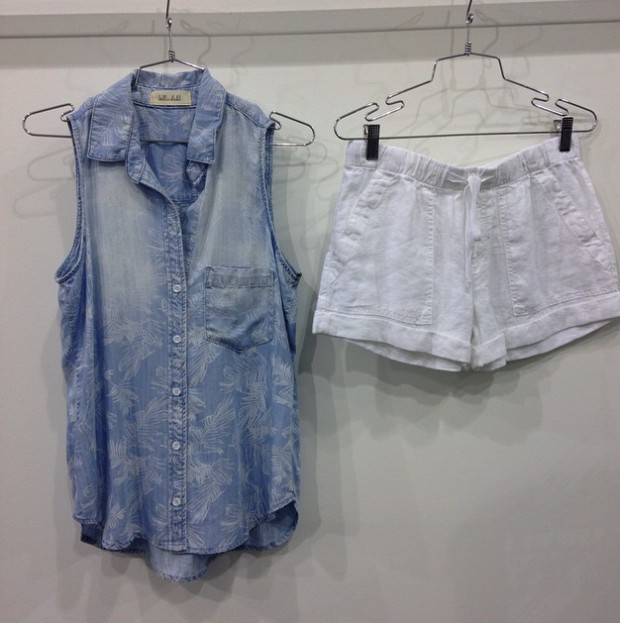 Hold on, You're Going Home
We know. You aren't happy about it. What makes a girl happier than a glass of wine? How about a sweat suit that is covered in glasses of wine like this CHRLDR one.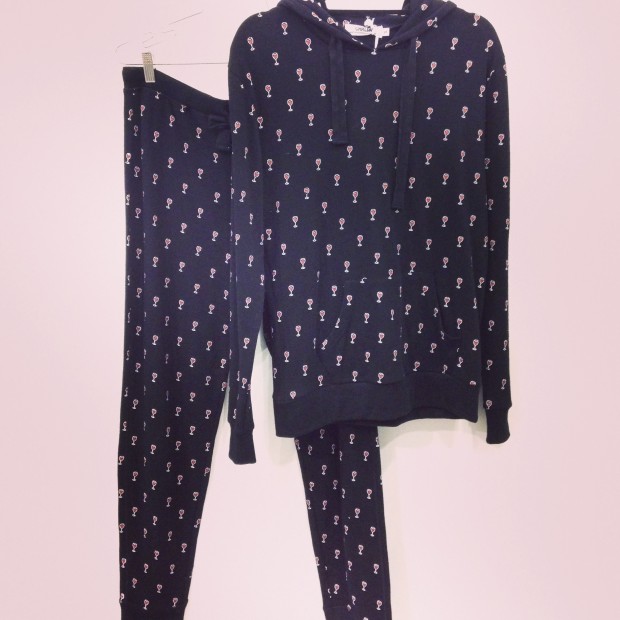 Other Essentials
Remember: Letting loose on vacay doesn't mean not packing your bras and panties or having unkempt fingers and toes. So we suggest some fun Hanky Pankys and getting your nails done in one of the many hilariously named and awesome vegan polishes from Trust Fund Beauty. Also to note: don't forget sunscreen, aloe (in case you forget sunscreen), and that mixing tropical drinks only ends one way.
For more information about the looks you see from Show and Tell Fashion, check out their website, Facebook, and Instagram. And if you want to shop these brands you can stop by stores like TNT or James Boutique in Westmount or Buzz Jeans in the Monkland Village (you know you want to). But for more details, shoot an email to [email protected] and they'll be happy to guide you in the right direction.
Happy vacation!