Hey there, fellow autumn enthusiasts!  If you're like us and can't get enough of those crisp, colourful leaves and pumpkin-spiced everything, you're in for a treat. Montreal is the place to be when fall rolls around. From leaf-peeping to indulging in delicious seasonal treats, there's something for everyone to enjoy. So, grab your coziest sweater and your favourite scarf, and let's dive into some fall activities in and around Montreal!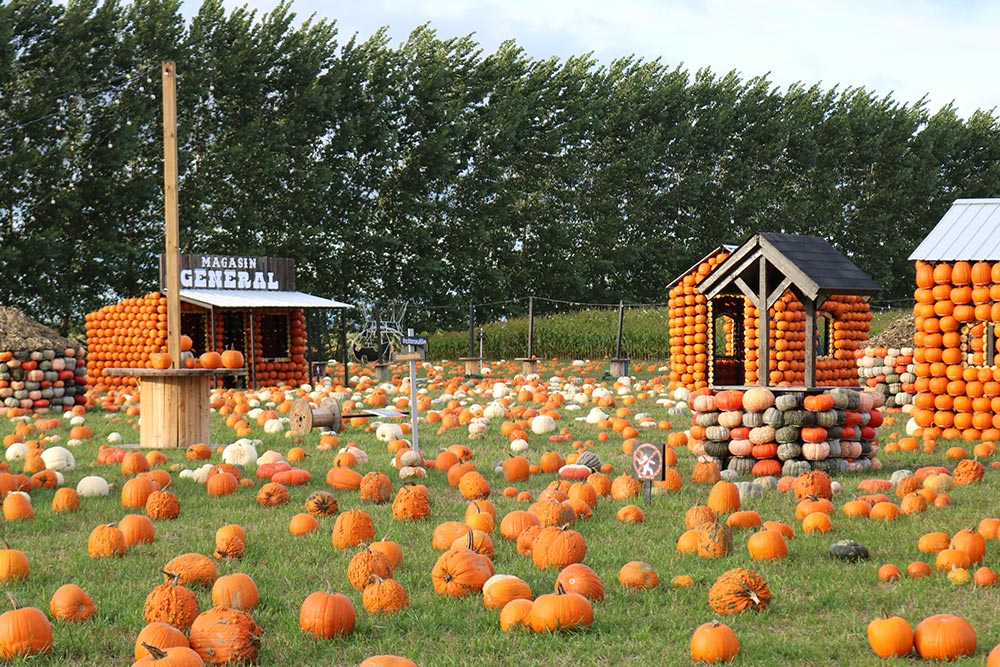 1. Foliage Frenzy
Let's kick things off with a classic fall activity: leaf-peeping! The Mont Royal Park is your go-to spot for a breathtaking foliage experience. Take a leisurely hike up the mountain, and when you reach the top, you'll be rewarded with panoramic views of the city framed by the fiery red and golden leaves. Don't forget to bring your camera for those Instagram-worthy shots!
2. Apple Picking
You haven't truly experienced fall until you've gone apple picking. Head to one of the many orchards just outside Montreal, like Quinn Farm or Verger Labonté, or our favourite, Verger Lamarche. Fill your baskets with crisp, juicy apples, and enjoy the fresh air and farm vibes. Plus, you can use your haul to bake scrumptious apple pies and cider donuts!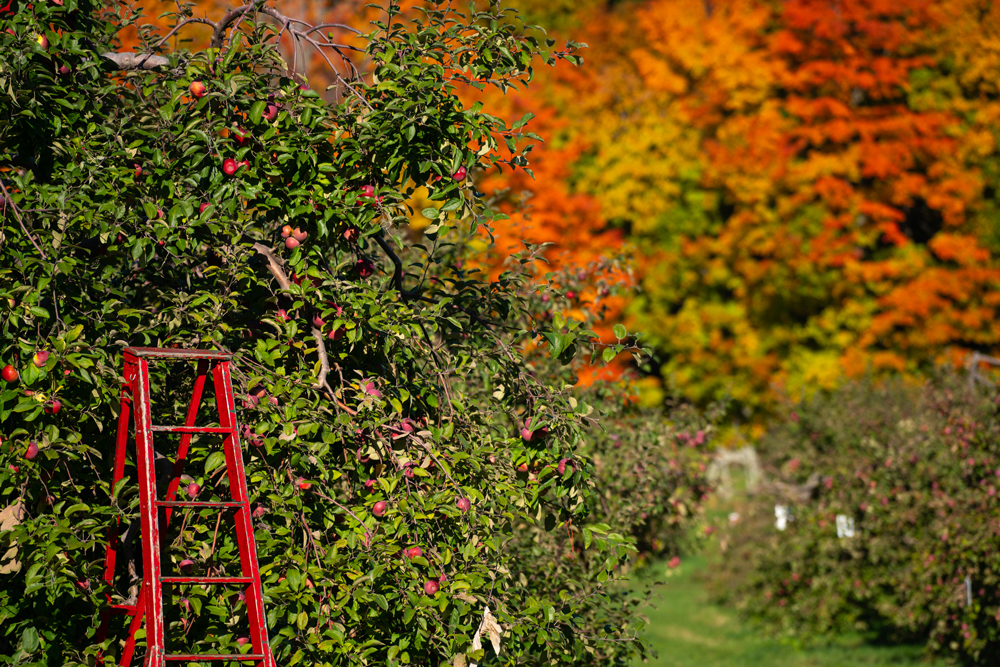 3. Pumpkin Patch Adventures
What's fall without a trip to the pumpkin patch? Visit Citrouilleville in Saint-Zotique, an hour drive from Montreal, and get lost in a sea of pumpkins. Pick the perfect one for carving or decorating, and make sure to snap some adorable pumpkin patch photos while you're at it.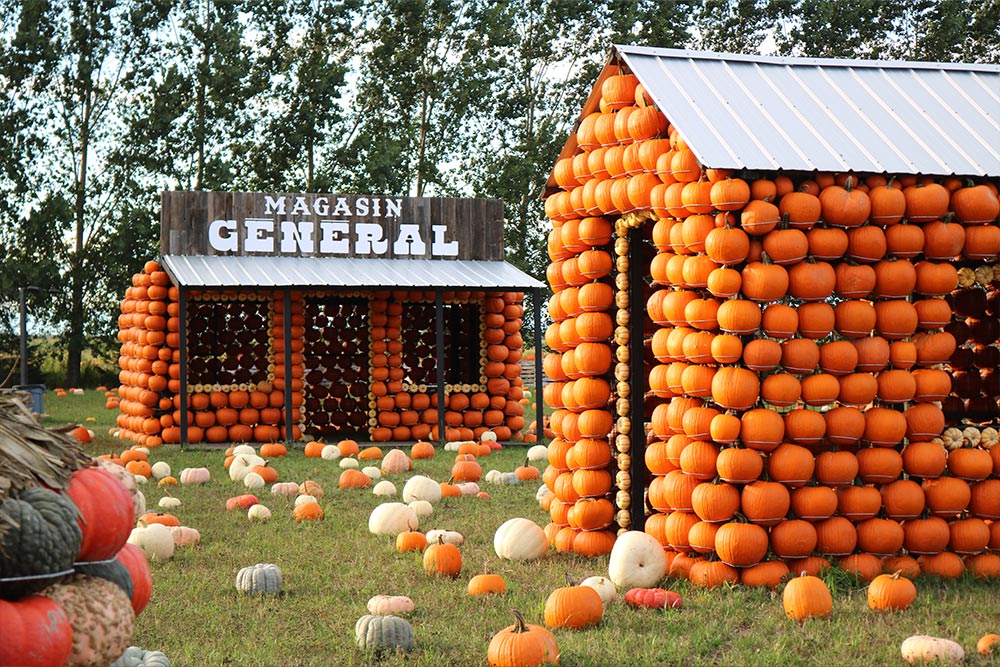 4. Haunted Houses and Ghost Tours
As the nights get longer and spookier, Montreal offers plenty of haunted house attractions and ghost tours to get your adrenaline pumping. Don't miss the Montreal Ghosts Tours, where you can explore the city's darker side and hear chilling tales of its haunted past.
5. Sip and Savor: Fall Flavors
Embrace the season by sipping on warm, comforting beverages. Visit local coffee shops and try their seasonal pumpkin spice lattes or hot apple ciders. Don't forget to indulge in freshly baked pastries or warm, buttery croissants from Montreal's famous bakeries. Our go-tos are Le Petit Dep and H8S Cafe.
7. Scenic Drives
Take a scenic drive through the Eastern Townships or the Laurentians and marvel at the stunning fall foliage. The winding roads and charming small towns are perfect for a leisurely day trip. Stop by local shops and cafes along the way for some delightful surprises.
8. Outdoor Adventures
For the outdoorsy types, fall is a great time for hiking and biking. Explore the beautiful trails at Mont Tremblant or go canoeing on the tranquil waters of Parc national du Mont-Orford. The cooler weather makes these activities all the more enjoyable.
9. Thanksgiving Feasts
As the season progresses, don't miss out on a classic Canadian Thanksgiving dinner at one of Montreal's fine dining establishments. Turkey, stuffing, and all the fixings – you'll leave with a full belly and a grateful heart.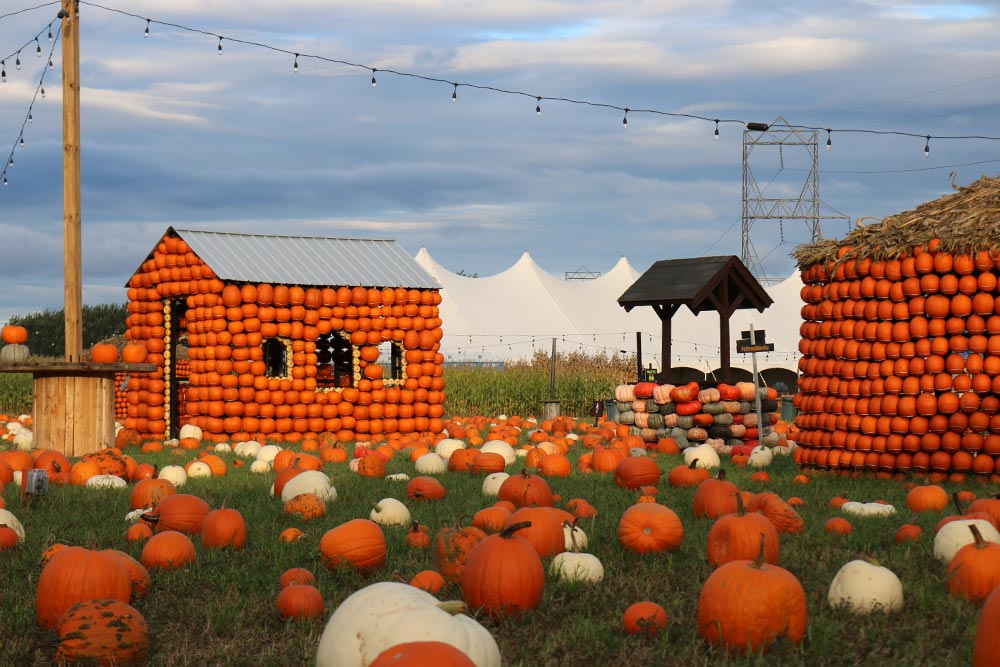 So there you have it! Montreal in the fall is a true autumn wonderland with plenty of fun and cozy activities to enjoy. Whether you're a leaf enthusiast, a foodie, or a thrill-seeker, this city has something to offer everyone. So, embrace the sweater weather, sip on that pumpkin spice latte, and make the most of this enchanting season in and around Montreal. Happy fall, y'all!
Featured image, photos 1, 3, and 4 courtesy of Citrouilleville. Photo 2 courtesy of Domaine Lafrance.