It's Monday night, you just finished grabbing a bite and you want to have a late night drink, somewhere quiet yet still somewhere where you can get a proper cocktail (you don't quite feel like a beer but something a little fancier). Most places you know are closed or are so empty that you get lost in the expanse of a venue that holds 100+ people.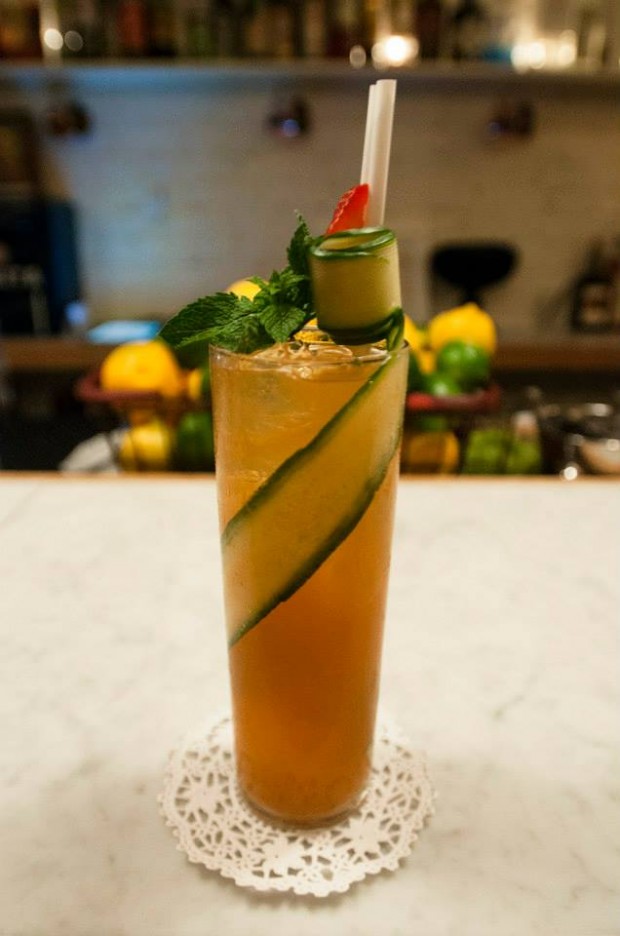 Enter Kabinet, a tiny little bar on Laurier West, adjacent to Datcha, between Saint Urbain and Clark. On the weekends, Kabinet is more of a spill over from the party at Datcha, but on weekdays, it's cozy enough for you to grab a seat and relax with your expertly made cocktail. Kabinet is tiny, with less than 20 seats, making it an intimate spot for a date or get-together. The atmosphere is perfect for a quiet drink with that special someone (or someone you're hoping will become that person). Those of you who have PTSD over trying to be heard over the booming music in bars and clubs need not fear: the music is low enough to provide proper background ambiance yet allows you to carry on a proper conversation.
The décor draws inspiration from Russian history and symbolism, something you will be hard pressed to find in Montreal. The bar staff is friendly and great for chatting with when you just need a drink and some company.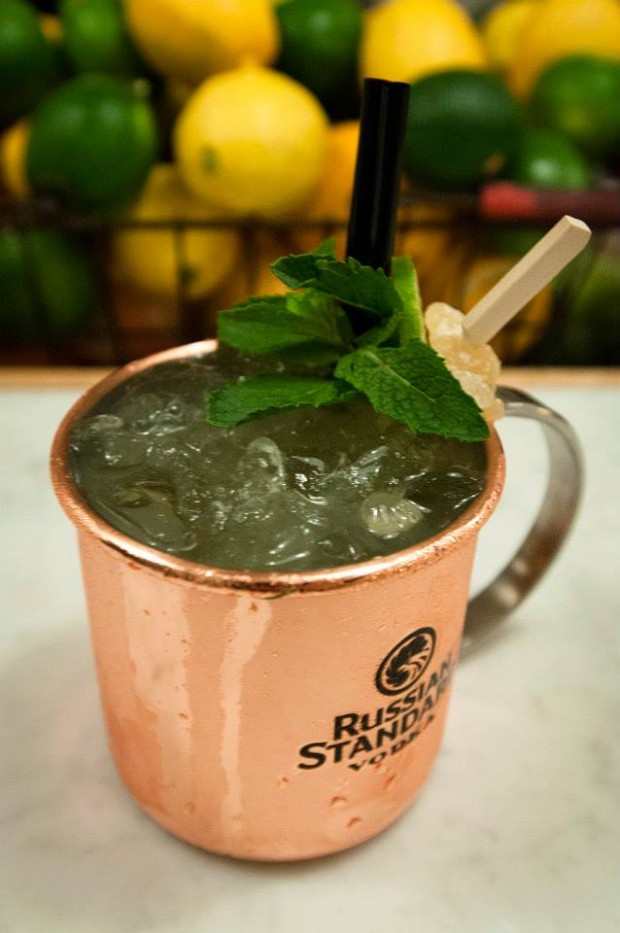 Drinks are varied and you can also order classic cocktails that are not listed on the menu. Their potent cocktails have original names like Sir Isaac Newton and even more impressive flavours. They also have a tiny snacks menu including dumplings and ice cream bars if you didn't get your fill at dinner.
So sit back, have a Moscow Mule or a Nureyev and enjoy a nice little getaway somewhere a little larger than your living room but just as comfortable.
98 Avenue Laurier Ouest, Montréal, QC H2T 2N4
(514) 279-3555