A newcomer to Notre-Dame Ouest, Le Bon Vivant is the ideal lunch/dinner/grab-and-go spot in St-Henri. Le Bon Vivant can be loosely translated to "The Good Living," and if we're honest, it should probably be "The Best Living".  Their menu might be small, but the flavours are massive. They make most of the elements in house, from brining their own olives to making their almond milk fresh, and you can taste that extra effort.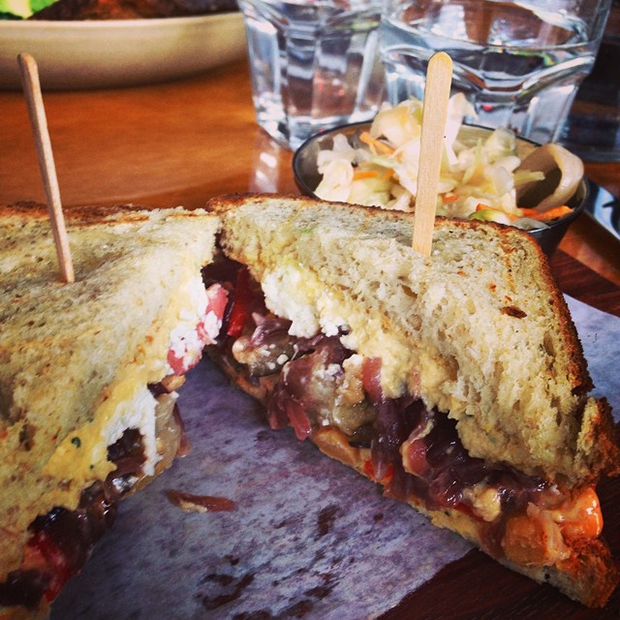 While they have two menus, one for the lunch crowd and one for the dinner diners, both menus offer a mouthwatering selection of sandwiches. They even take care those of you who are gluten-free by swapping the sandwich's bread for gluten-free slices.
Now let's talk dinner. Le Bon Vivant has a STRONG share section on the menu. Our recommendation? Go hungry with someone who likes to share and try items like Vietnamese Octopus ($12), a Charcuterie selection ($15), and the most moreish Yakuza Fries ($9) – skin on fries with a Korean twist. But don't fill up on just these dishes because there are always daily specials on the board that you'll want to eat. No doubt.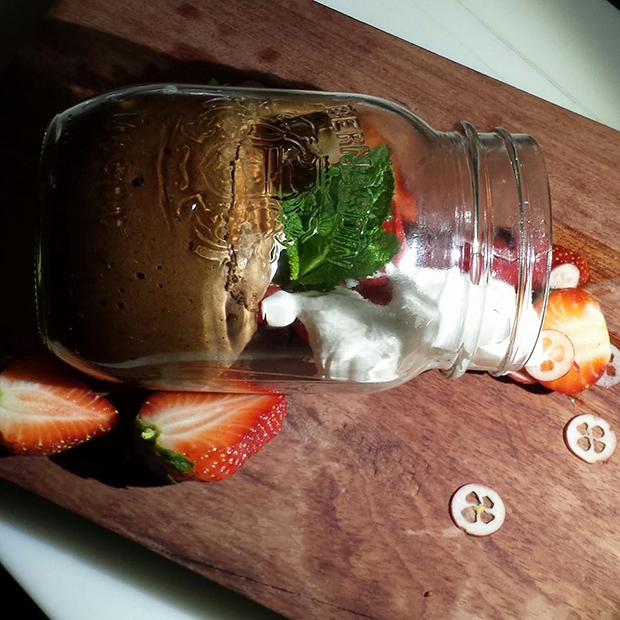 Oh, and did we mention they like putting Kimchi on everything? They're putting it on sandwiches, in Bloody Marys, or just as a side dish. Local heroes.
Not only will you leave Le Bon Vivant satisfied and full, but you'll want to spend more time there at lunch (more coffees please!) and dinner (drinks, wine, drinks, and of course dessert).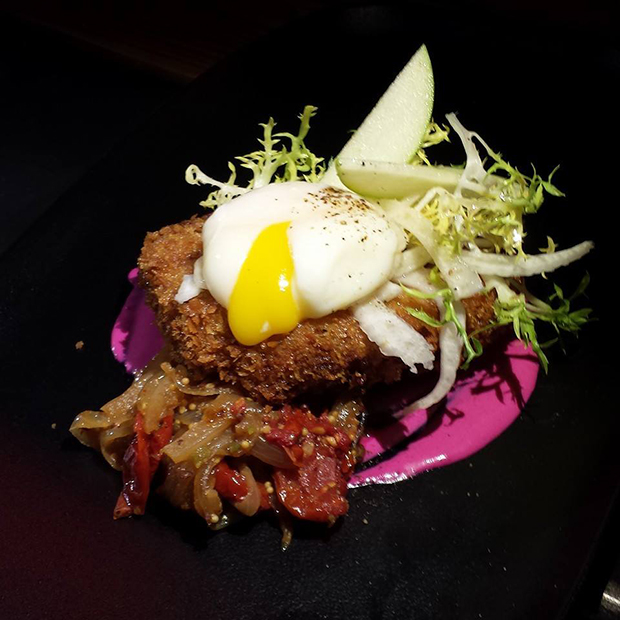 Le Bon Vivant is open Monday to Wednesday, 11:00am – 10:00pm, and Thursday to Saturday, 11:00am – 11:00pm. You can also scope out the menus on their website and stay "au courant" (up to date) with specials and kitchen creations via Facebook or Instagram. Just try not to drool on your screen.
2705 Rue Notre-Dame Ouest, Montréal, QC H3J 1N9
(514) 316-4585