Olive and Gourmando is one of Montreal's unique bistros where homemade is their motto. On the corner of Saint-Paul Street West and Saint-Pierre, this little restaurant welcomes all Montrealers, tourists, and even Hollywood celebrities like Emily Kinney from The Walking Dead, Jake Gyllenhaal, and Kirsten Dunst. Opened in 1999, Olive and Gourmando's success kept expanding and eventually became one of the Old Port's best gourmet bistros.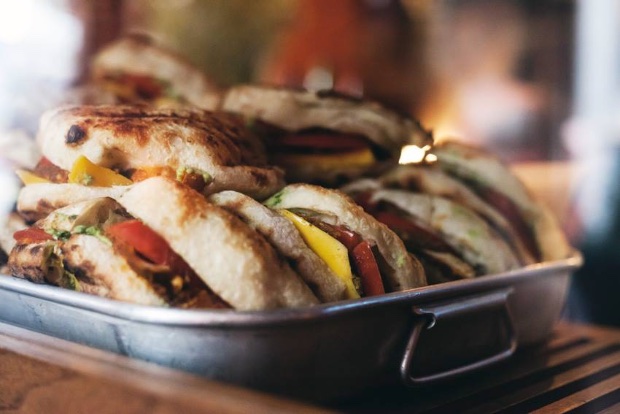 With a rustic vibe, this sandwich shop is well known for its chalkboard wall where the restaurant's story and lots of fun facts are artistically written. They have an open-air kitchen where delicious breads and pastries are made, allowing the smells to waft into the restaurant while you prepare to make your order. Yes, all of the breads for the exquisite paninis and sandwiches are baked in-house. The bistro serves vivid coloured salads, a variety of soupe du jour, and delectable pastries, amongst other things. Olive and Gourmando is the perfect spot to snuggle up in the sweater weather months, or all months for that matter.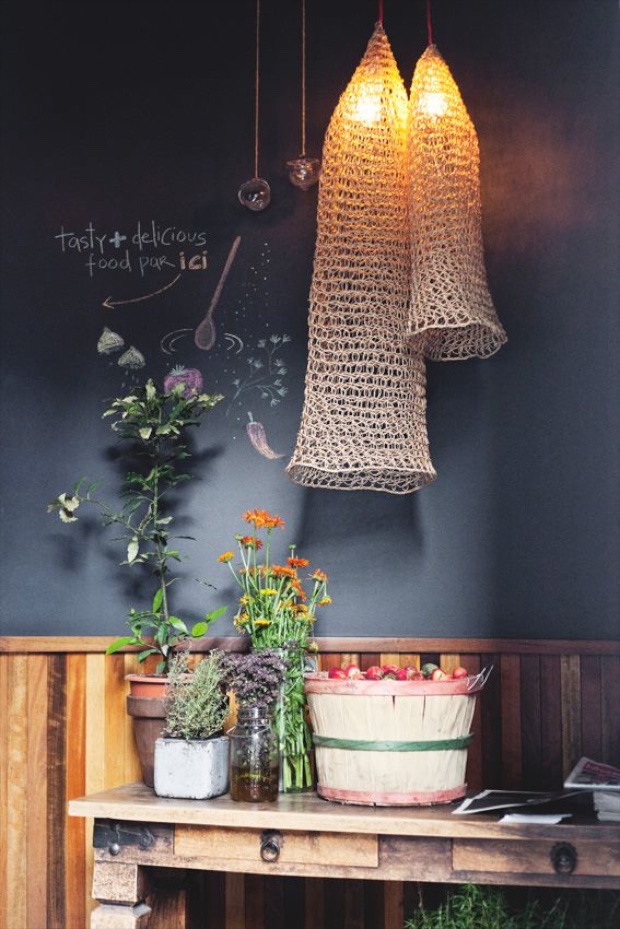 This quaint eatery also has a selection of wine and beer on the menu if you're looking to add a kick to your scrumptious lunch. You will also be surprised to know (although by now you shouldn't be) that Olive and Gourmando create delicious homemade drinks as well. Freshly squeezed orange juice, Dirty Chai, Raspberry Lime Lemonade, or Elixir Iced Tea are definitely must-try beverages. This artisanal sandwich shop is Montreal's best kept secret, and boy are we happy to have it.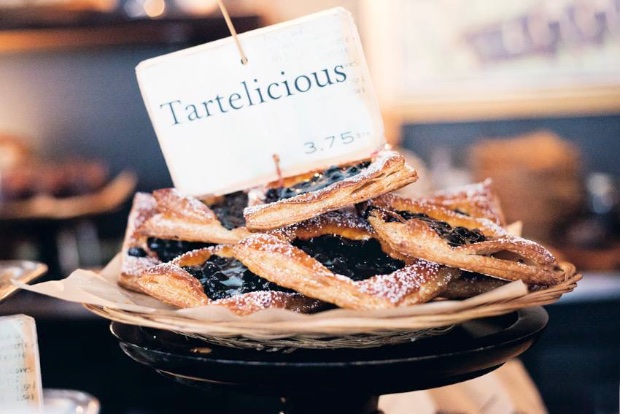 Whenever you pass by Olive and Gourmando, check out the line-up at noon. If this isn't indication that they are hugely popular (for all the right reasons), then we don't know what is! Be sure to get there early and take your time savouring your fresh and tasty meal.
351 Rue St-Paul Ouest, Montreal, QC H2Y 2A7
(514) 350-1083