Le Richmond presents an interesting dichotomy. On the one hand, the restaurant's decor and atmosphere screams of a great night out with friends. On the other, Le Richmond manages to create many intimate tables that speak of a more refined date night environment. The beauty of Le Richmond, is that it's really perfect for both occasions. The brick, metal, and glass look of the converted factory floor combined with the old wooden ceiling make the space absolutely beautiful. With the outside/inside terrace and the loft-like second floor, it is easily one our favorite restaurant spaces in the city.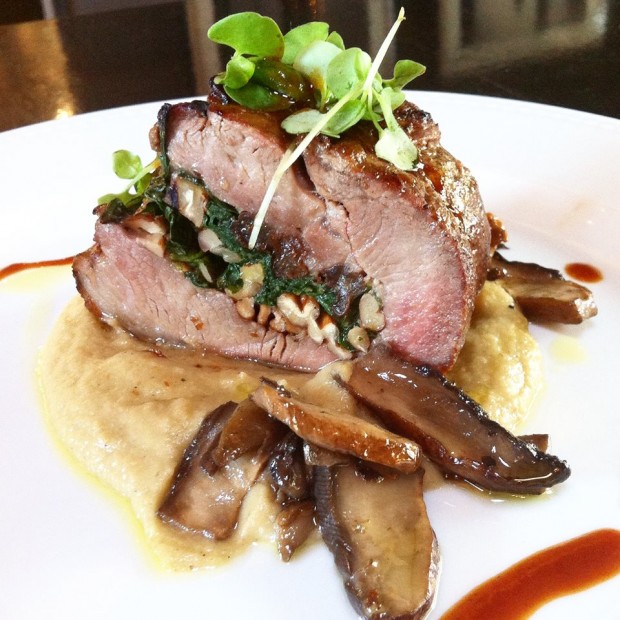 But enough gushing at their beautiful space; what about the food? Le Richmond has a very Italian menu. However, some of the items are quite rare for Montreal. For example, the Burrata Mousse with grilled artichoke and fig is a beautiful dish packed with delicate and sweet flavours ($22). If you have not tried a Burrata cheese yet, you are seriously missing out. Similarly, the Albacore, either crudo or tartare, is a rarer variety of tuna with a particularly delicious taste ($17). This brings us to their Crudos section. Choose two dishes of either mouthwatering scallops with mushroom four ways, a light vinegary tuna, a traditional organic king salmon, or the aforementioned albacore and pancetta ($30). No matter what you choose, you win, though we strongly suggest the scallops.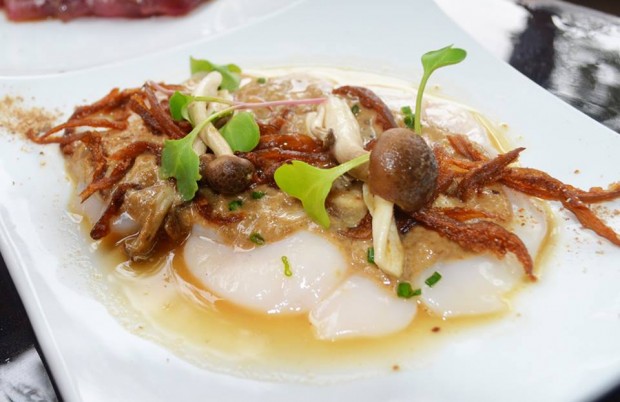 It would take a very long time to go through each delicious dish that we tasted, but suffice it to say, if you are not full after your entrées, go for some delicious Quebec-grown mushroom risotto ($28), rabbit-filled ravioli ($24), or some serious meat with the veal T-Bone ($27). And order wine. Lots and lots of wine. Le Richmond's glass wine racks show off their impressive selection with pride. That it sits next to a fully stocked bar of all your favorite cocktail bases is just an added bonus. We tried one of their signature concoctions with rum and… prunes? Oh yes, and it was glorious. The subtle sweetness of the prune flavoured the drink enough for it to accompany the Burrata and the scallops wonderfully.
For a romantic date night or a wilder night out, look to Le Richmond if you feel like you deserve a proper dining experience.
377 Rue Richmond, Montréal, QC H3J 1T9
(514) 508-8749