Bar Anabel is one of those charming restaurants that work hard to look like they were casually thrown together by a garage sale veteran. It's a good thing, of course, as its eccentric style comes through on the fancier side of hipster culture. Mismatched chairs, detailed mouldings, and turquoise walls make this restaurant pleasing to the eye and a treat to dine in.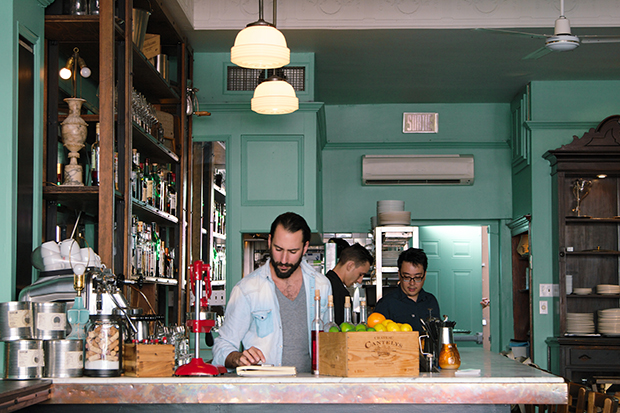 Its food is no different: lobster on a salty French toast with bacon marmalade ($17) or slightly fried gnocchi with lardon, that wonderfully thick bacon, in a crab and truffle oil sauce ($14). These light entrées are as delicious as they are interesting. Salty French toast to make a lobster roll? Love it! And did we mention that everything is homemade? It shows too, because each dish seems to have an item that is slightly different than one would expect. Especially the Pork belly topped by a peach chutneywith an onsen egg on the most mouthwatering buttermilk biscuit north of the border ($16). If you have never had an onsen egg, you'll be delighted to know that it is the pulled pork of eggs: slow cooked at 62.5°C for 45 minutes to make melt in your mouth delicious.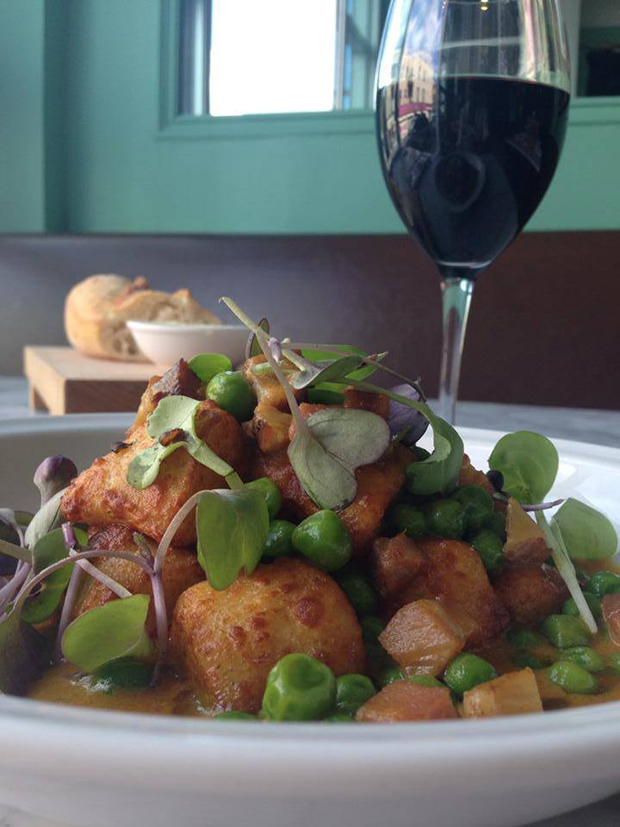 After a first round of delicious novelties at Bar Anabel, you could either go for another entrée or one of the great mains like the lobster bisque fregola sarda ($29). Each little ball of grain is so soaked in lobster juice, it's nearly a crime not to eat them one at a time. Or perhaps you'd like a more traditional halibut filet on a bed of swiss chard and clams ($26)? The carrot butter that the plate swims in makes the whole dish richly deserving of praise. And what's this to end the night? Four fried Oreos with vanilla ice cream and shots of milk for dipping ($8)? That just sounds exquisitely right. Speaking of shots, it would be unfair not to mention that Bar Anabel is stocked with a myriad of equally unique cocktails. They also have an extensive wine list of private imports that are sure to satisfy the inner sommelier in all of us.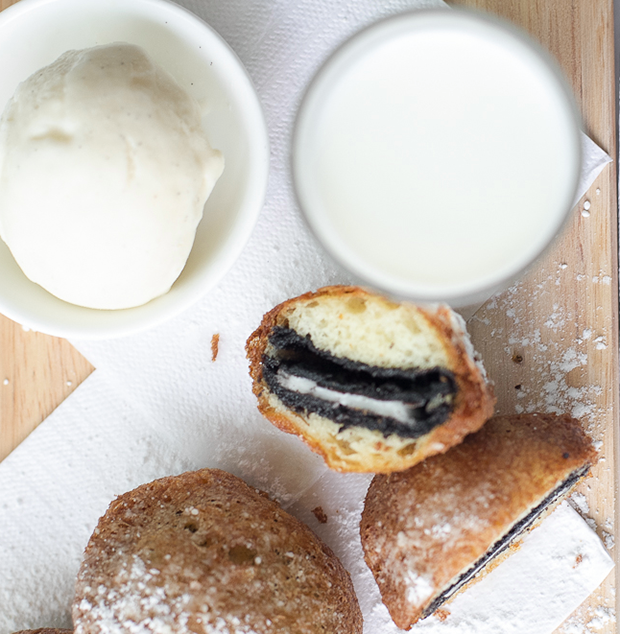 Check out Bar Anabel for their exquisite combinations of market fresh ingredients and their charming décor.
361 Rue Bernard Ouest, Montréal, QC H2V 4H3
(514) 276-0249