In previous posts, we've mentioned that Notre-Dame Ouest has become a haven for foodies with its array of restaurants that have been popping up. None of them are doing the same thing, and this fall, when Nini Meatball House opened its doors, it added another unique restaurant for us to flock to. What is it they're serving up? Well, it seems to be all in the name. They aren't just doing your typical meatball: they've changed the meatball game for us. And we're licking our lips with excitement.
A little bit about the "house" where you will be balling out. It's all white everything: tables, walls, chairs – the whole works – which makes it bright and welcoming even during dinner service when the restaurant's relaxed vibe is enhanced with dim lighting. Grab a seat at a table, the long table, or the bar. Because the faster you sit, the faster you get to consult their vast meatball menu.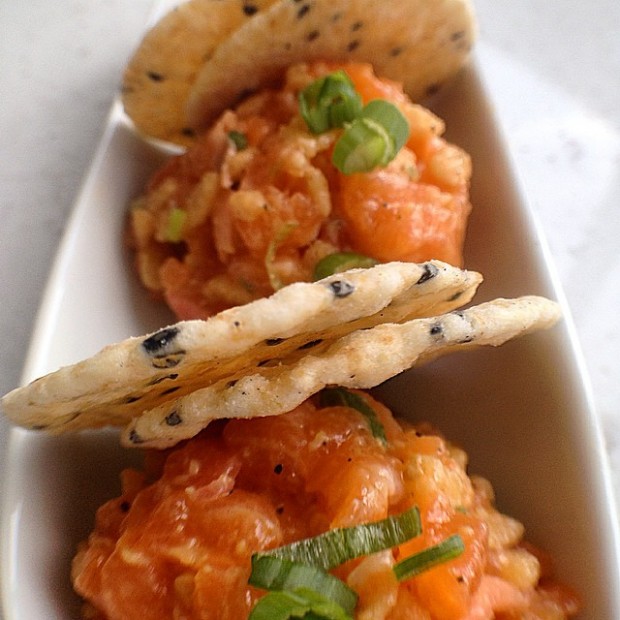 Like we said, Nini isn't doing just MEATballs. They've got those, of course, like their Classic Beef Meatball ($7), their Pork and Chorizo Meatball ($8), and even a Chicken "Red Hot" Meatball ($8). They're also using seafood for their balls, like shrimp, tuna, or salmon. And if that's not enough, the kind souls at Nini Meatball House are also doing up some vegetarian balls like the Sweet Potato and Goat Cheese ($8) and even vegan ones like the Spinach and Basil Pesto balls ($7). These are marked on their menu and they've also noted which of their balls are gluten-free. So it's balls for all!
They serve them up 3 per order, which makes it the ideal spot for tasting and sharing. Don't forget to grab a little starter like their Kale Caesar ($8) or Spicy Pumpkin Soup ($7). And don't forget sides. Because who doesn't love good sides?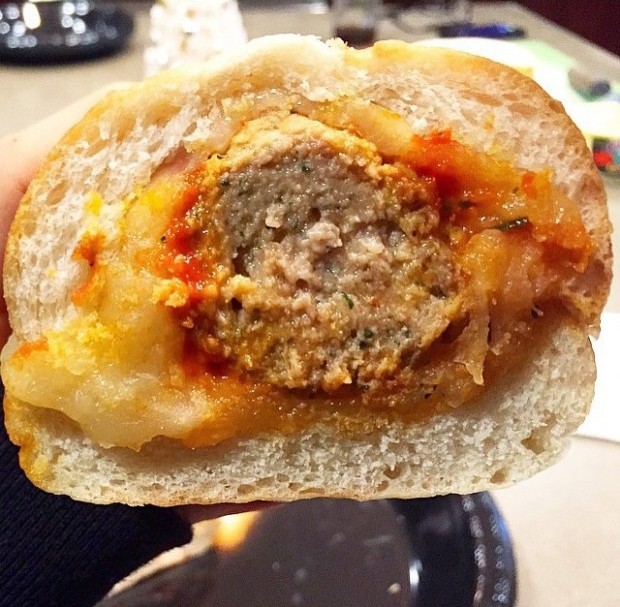 And if you were craving a meatball sub? No problem. Because you can get it made your way by choosing your meatball and your bread, and then swoon as it comes to your table hot and crunchy and complete with gooey, melty mozzarella. Cue the angels.
We like ending every meal on a sweet note and at Nini Meatball House, they don't skimp out on dessert. Especially because on the dessert menu, they're offering up DIY ice cream sandwiches ($6) where all you have to do is pick your cookie and pick your ice cream. We'll let that sink in for a moment.
Nini Meatball House is definitely a welcomed addition to the neighbourhood, offering yummy food that's also fun and sharing friendly. You can roll in for your meatball/meatlessball dinner Monday to Saturday from 6:00pm to 11:00pm. And don't forget to do some snooping by visiting their website, Facebook page, and Instagram.
1752 Rue Notre-Dame Ouest, Montréal, QC H3J 1M3
(514) 933-6663