When your restaurant is named after one the most fascinating periods in American history, it's no wonder owner Matthew Rouleau has an interesting and entertaining story behind the name. The restaurant was originally called Vino Vin, but they lost their liquor license a few years ago and have been working on getting it back. They re-named in lieu of their lack of Government approved alcohol license and have become one of Montreal's favourites in NDG. Have no fear, Prohibition has been granted permission to sell liquor again, and the drinks are wicked! Their alcoholic beverages are really just a nice extra to some of the incredible dishes this little restaurant is serving up.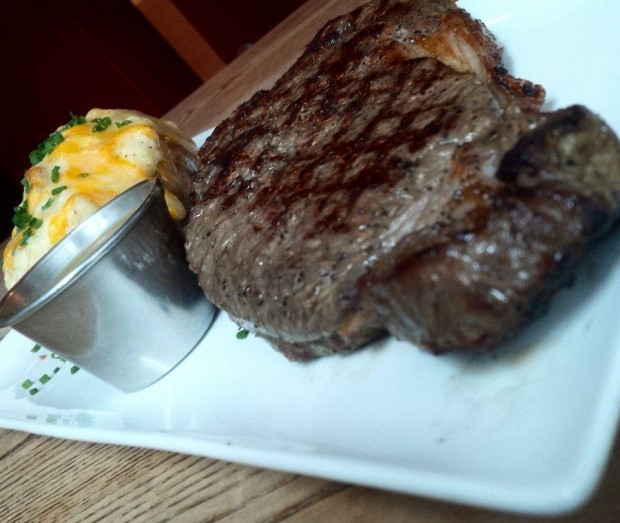 Little may be an understatement for this joint. Located at the bottom of a small flight of stairs on Monkland Avenue, you'll see that Prohibition lives up to its speakeasy namesake. It's small, can get crowded, and the decor is quite minimal, but none of that is important when you finally sit down and eat. Open Tuesday through Sunday for brunch and dinner services, Prohibition is about simple and exceptionally well done dishes. Chef Raquel Zagury puts a fun and decadent new twist on some old favourites.
For brunch, the fried chicken and maple fried challah french toast is big enough to share (but you definitely won't want to after one bite), and the lemon ricotta pancakes strike a beautiful balance between tangy and sweet with a very generous serving of candied bacon. With extra sweets like blueberry cranberry muffins and muesli cookies, why not have appetizers for breakfast? Prohibition is bringing the indulgence of that bygone era back.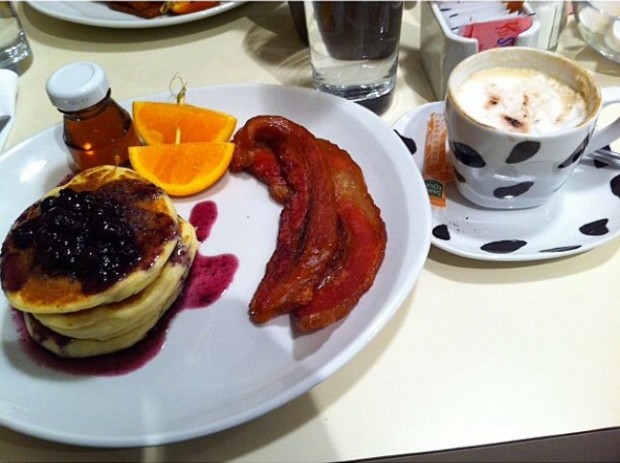 For dinner, the maple braised mac and cheese with garlic croutons is a must. Prohibition serves exceptional signature house dishes like grilled hanger steak in a wine demi-glaze with truffle fries, as well as the Tourtine (a classic Québec tourtière) complete with poutine gravy and cheese curds. Classic comfort foods are elevated as everything is made fresh and in-house. If you still have room for dessert, we recommend the home-made doughnuts with blueberry jam.
Check them out on Facebook, Instagram, and Twitter for sneak peeks of delicious treats.
5674 Avenue de Monkland, Montréal, QC H4A 1E4
(514) 481-8466