If you've never heard of Au Pied de Cochon Sugar Shack (or Cabane à Sucre, as we so affectionately call it here in Québec), then you're missing out on some primetime foodie news. Twice a year, people all over the city wait anxiously at their computers for the stroke of midnight, waiting to fill out an online reservation form for a dinner months away.

Why would they reserve a whole 3 months in advance? Why can't you just reserve a week in advance? What kind of sorcery is this?! Well, that is the genius of Martin Picard. He creates an extravagant, exorbitant, and adventurous set menu twice a year, once for sugar shack season, and once for harvest season. Seating is limited, so you really have to pull a Cinderella and reserve at the stroke of midnight.

If you haven't been able to make a reservation, we've got good news for you (and boy do we love giving you all good news): you can enjoy the delicious PDC noms without a reservation! How, you ask?

The Au Pied de Cochon Food Truck will now be serving a menu inspired by maple in the cabane à sucre's parking lot from March 5th to May 8th! They'll be around from 10:30am to 8pm Saturdays and Sundays for all your maple needs!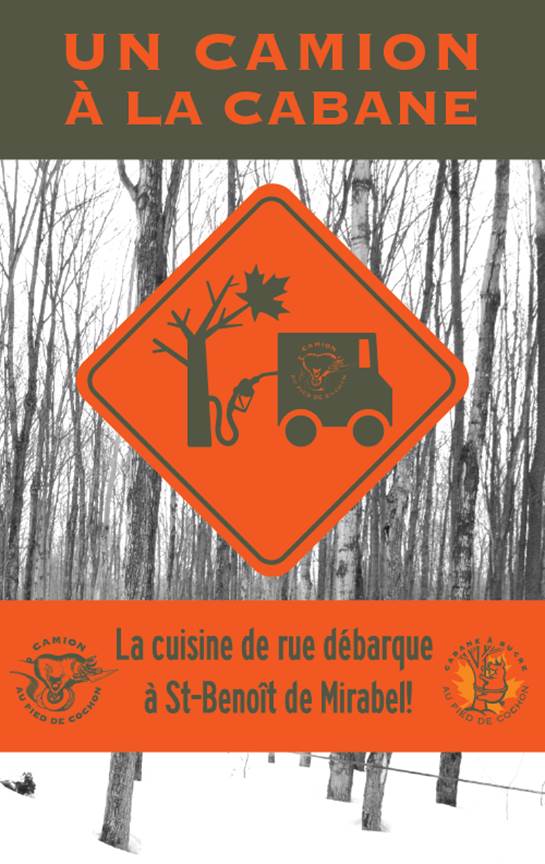 What can you expect to eat? We're not sure, as the menu hasn't been announced. But! If it's anything like this year's sugar shack menu, it's definitely going to be worth the drive. Foie gras cake, snail and mushroom soup, homemade bacon and beans, 1 million layer mousse cake (probably not 1 million, but it sure looks like it), and more!

The food truck will serve maple inspired street food, so expect a syrupy explosion of flavour you can eat standing up! And while you eat, you can gaze longingly at all the nice folk who got reservations, and maybe it'll inspire you to camp out in front of your computer at midnight on April 1st to snag a harvest season reservation!
11382, rang de la Fresnière, St Benoit de Mirabel, QC J7N 2R9
Photos: Dahlia Merlo (@dahllii)