Ristorante Lucca is a gem often overlooked when thinking of trendy Italian restaurants in the city. This, however, is a grave mistake (a big no-no)! This upscale white-tablecloth Italian restaurant has been open since 1999 and has been thriving ever since.
The restaurant is small and seats approximately 50 people. The décor is simple: a chalkboard menu and black and white photography decorate the walls. The atmosphere is warm and subdued; this is not where you go to have some food as a side to your drinks (we've all done it before). The front of the restaurant is composed entirely of windows which open up in the summer to create a pseudo-terrace. Enjoy the perks of sitting outside without actually being outside!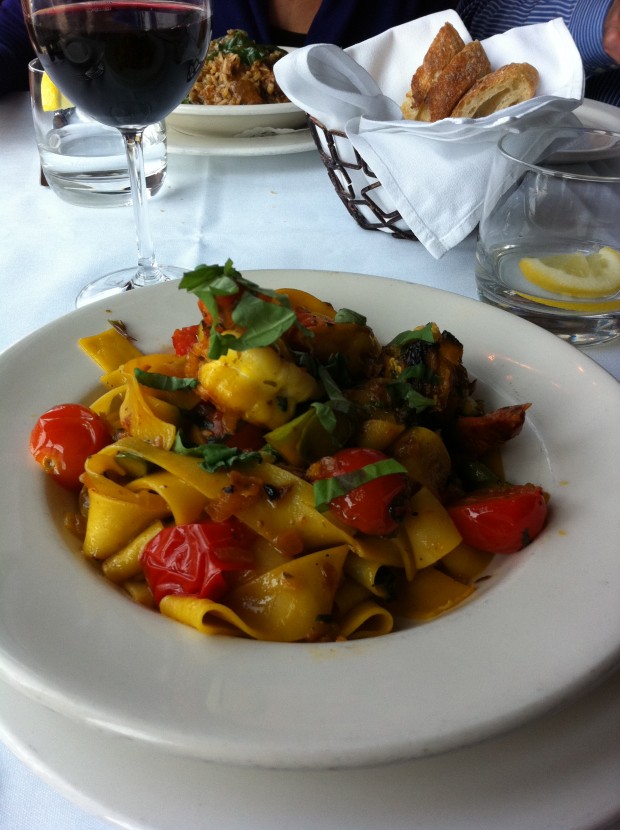 The waiters at Lucca are exceptional. They will explain the entire menu to you from memory (complete with the occasional witticisms) and are very knowledgeable on what goes into every dish. They truly are veterans at Lucca; they know the restaurant like the back of their hand.
When you sit down, your waiter will bring you a plate of bruschetta instead of the typical olive oil and balsamic vinegar you are accustomed to at Italian restaurants. The baguette slice is perfectly toasted and the tomatoes are fresh and seasoned wonderfully: a great amuse-bouche to ready your palate for the intense flavours to come.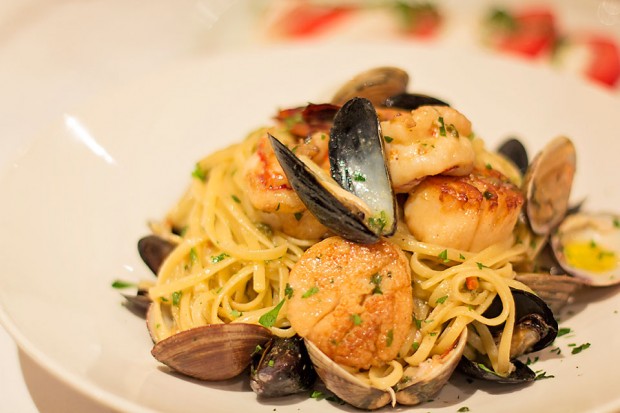 Lucca has a chalkboard menu that changes daily depending on the season and the freshness and availability of prime ingredients. This makes the experience at Lucca all the more impressive: you can visit a dozen times and still not exhaust the ever-changing menu. Some classics, however, are always on the menu, such as their Linguine Frutti di Mare alla Marinara (hint: if you ask for it in their white-wine based sauce, it is equally amazing) and their Costata di Vitello (veal chop) with polenta.
There is a lunch service during the week that offers a table d'hôte: with the price of whatever main you choose, you also get their soup of the day or salad, a piece of their tiramisu, and a coffee (and not that percolated dirty water people call coffee). It should be noted that their soups are exquisite and bursting with flavour.
Don't leave Lucca off your list when in the mood for a traditional, upscale Italian meal. We guarantee you won't leave disappointed!
12 Rue Dante, Montréal, QC H2S 1J6
(514) 278-6502