There's something comforting about roast chicken with gravy and a side of fries. It's warm, delicious, and hits the spot just right. Au Coq has been serving up perfectly cooked chicken for decades, and this year they are celebrating an incredible milestone. 60 years! Wow!
To celebrate their 60th anniversary, they gifted us a delicious meal that we promptly devoured. More on that in a bit. A new birthday means a new look, so they've changed their logo to mark the occasion, keeping it classic but modernizing it a bit.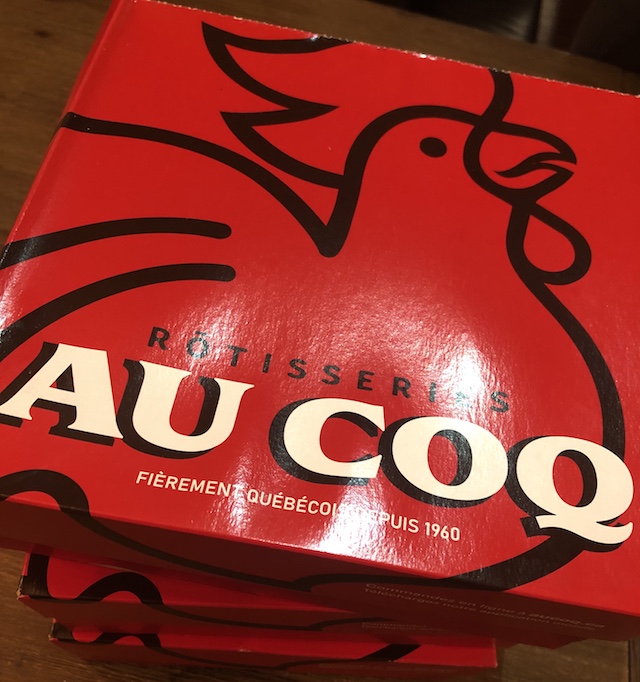 The restaurant chain will be expanding in the Greater Montreal area, including Ottawa and Quebec in the coming year. By the end of this year, they will have two brand new locations, one in St Léonard and one in Gatineau. Their subsidiary, Les Rôtisserie Benny, will be opening numerous locations in the South Shore as well.
Now for the food. We decided to veer off the well-beaten path and order something other than the classic chicken, gravy, and fries. And boy were we in for a treat!
To start, we got their chicken wings. Crispy, saucy, delicious. What more can we say? Everything you want in a chicken wing, there it is. You can order it as an appetizer or as a meal with fries and gravy.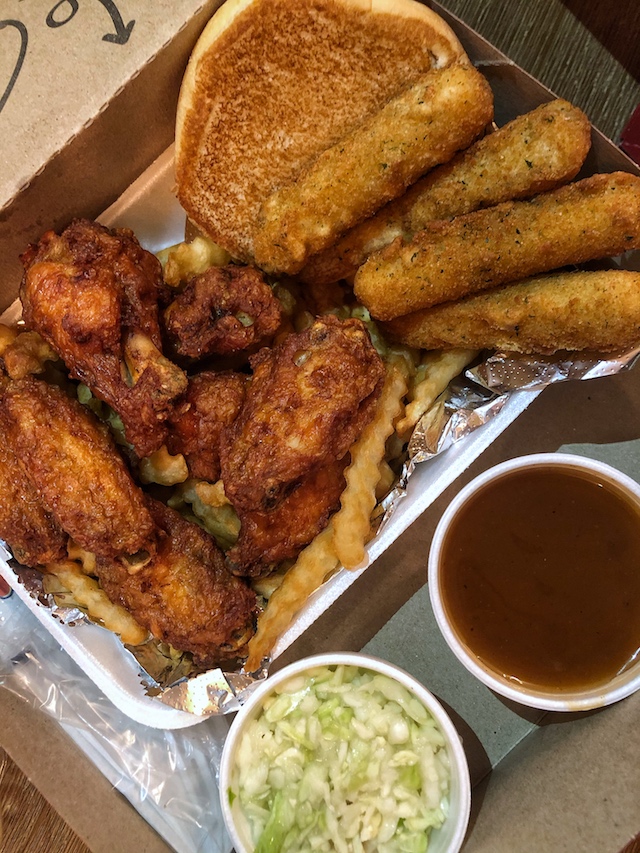 Next, the cheese sticks. Can anyone resist cheese sticks? We most certainly can't. There's just something about that melted cheese with a crunchy exterior that we can't say no to.
Now for the main meals. First, we ordered a half rack of ribs. Did you know Au Coq makes ribs? Now you do. They were saucy, yummy, tender, and slid right off the bone. The perfect meal to get your hands dirty and not mind one bit. That sauce makes you want to lick your hands clean. We know you're not supposed to, but if you're ordering in, no one will see you! We promise, we won't tell…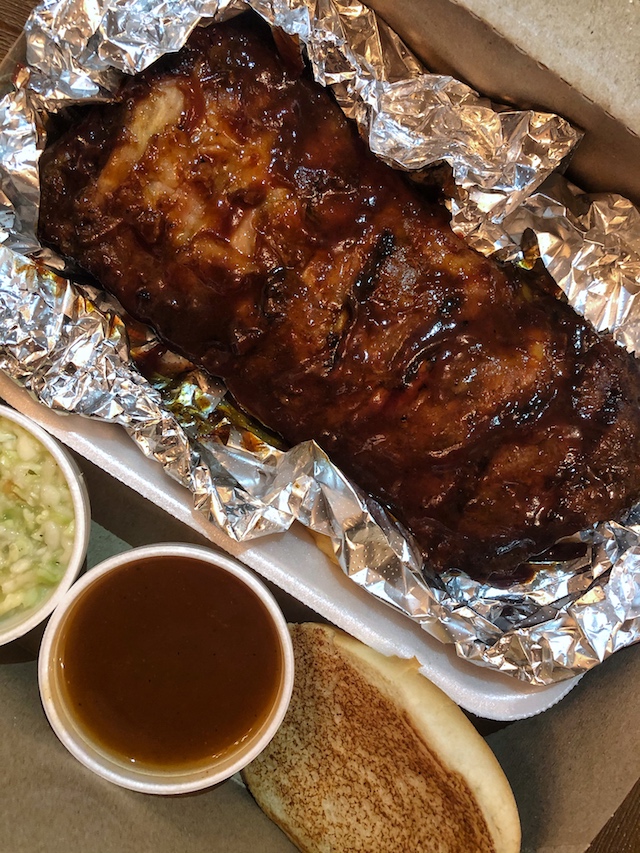 Our second main dish was our absolute favourite. We got the Fried Chicken BLT Burger. It's exactly what it says it is. Juicy and crispy fried chicken in a soft burger bun with lettuce, tomato, bacon, and gravy. Is there anything better?! Probably not. We'd love to eat that burger for breakfast, lunch, and dinner. YUM!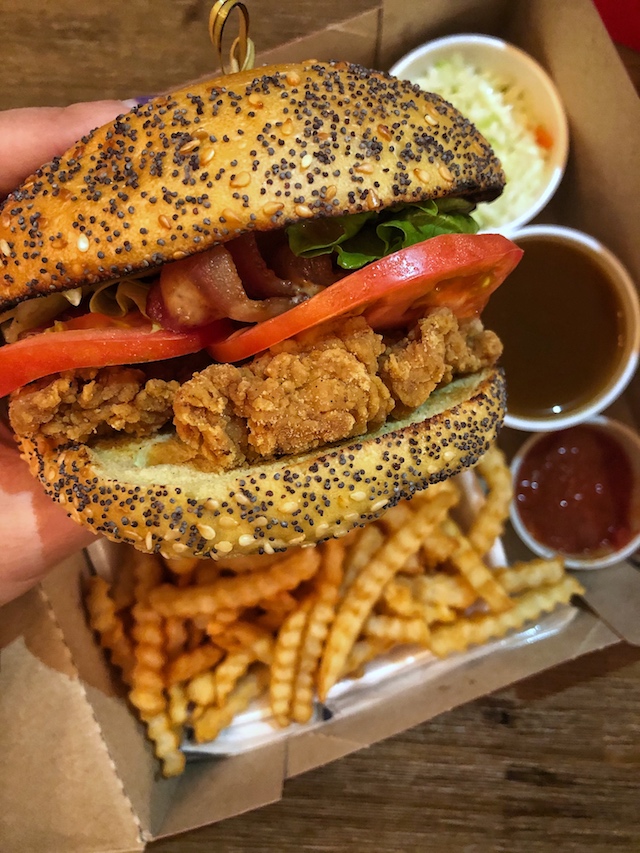 To finish, we had the sugar pie for dessert. Sweet, tasty, and a perfect end to our meal.
Check out your nearest Au Coq and find out why this family business has been around for 60 years. It's not just for their good looks…