There is a definite lack of Asian restaurants in Montreal when compared to Toronto and Vancouver. To fill this gap, chef Helena, part owner of La Canting, whips up dishes inspired by her roots in Taiwan, China, and South-East Asia with a touch of modern flair. She has teamed up with front-of-the-house manager Benjamin, having worked with him at the Bouillon Bilk/Cadet restaurant group.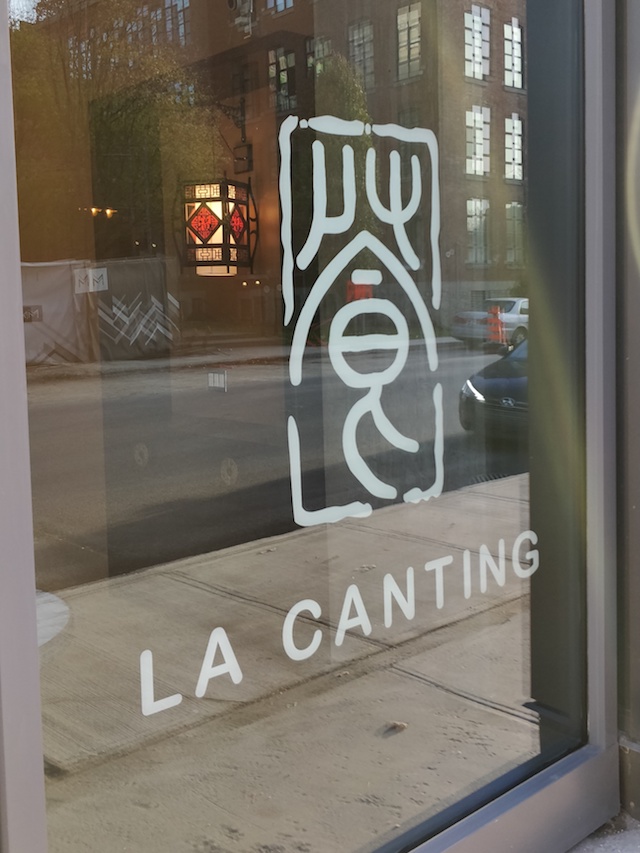 La Canting offers a list of natural wines and local beers from 4 Origines Microbrewery, as well as a cocktail menu once their dining room reopens.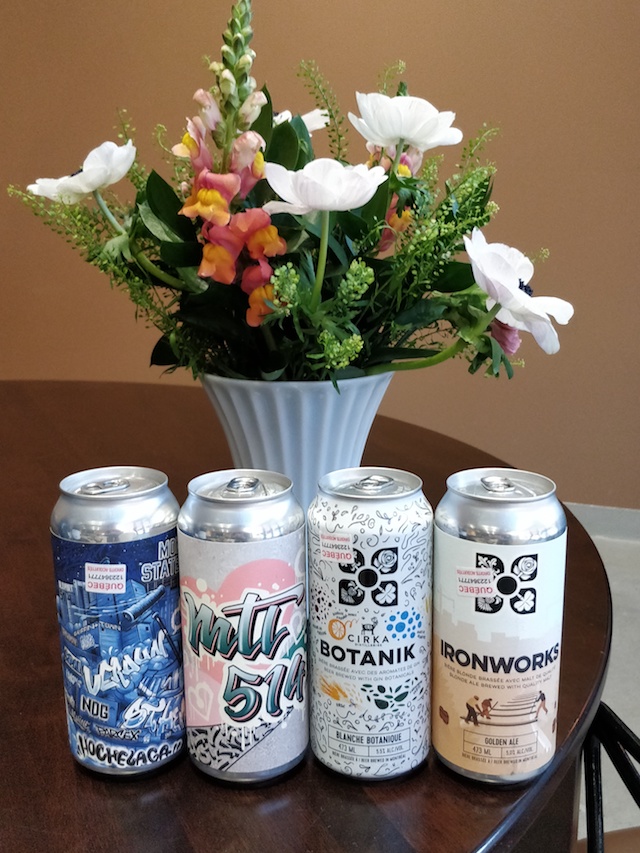 Here are some of the star dishes from their menu:

First, Lu rou fan (滷肉饭) is a Taiwanese braised pork rice bowl; it's Taiwan's most beloved comfort food. What's so special is the pork belly's long braising time in a soy-based liquid infused with spices (star anise, cinnamon, cloves, bay leaf, ginger, and more). It is served with pickled mustard greens, bok choy, and a soy-marinated soft-boiled egg.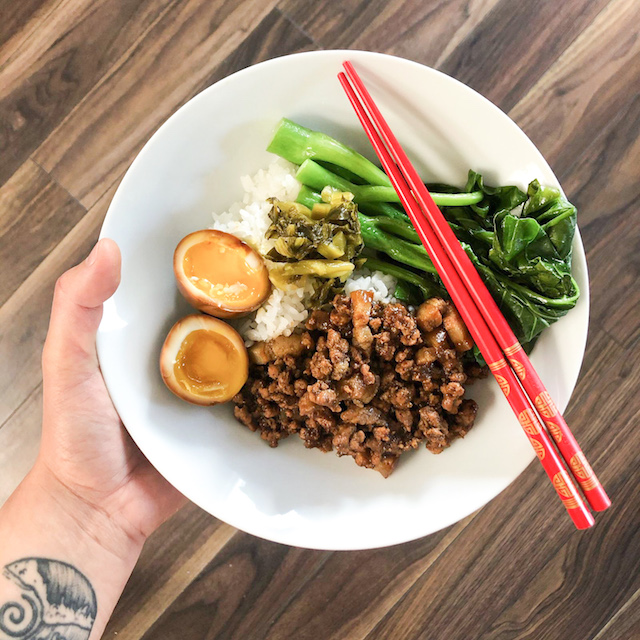 Next, the Taiwanese braised beef noodle soup (红烧牛肉麺) is another of Taiwan's most well-known comfort food. Chunks of beef are fried with aromatics (such as ginger and scallion), spices, as well as soy sauce and sugar. They are then braised in a beefy stock for at least two hours for maximum tenderness. All this is served with freshly made noodles and bok choy.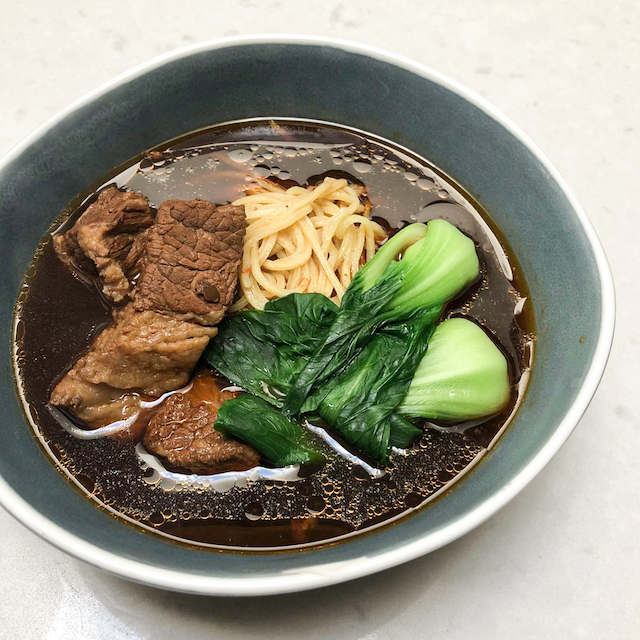 Szechuan-spiced hot chicken is a fusion of Nashville hot chicken and Chongqing La Zi Chicken (辣子鸡). The fried chicken is coated in Szechuan spices to give you that hot numbing sensation that is so addictive. It is served with slaw and marinated cucumber on Hokkaido milk bread.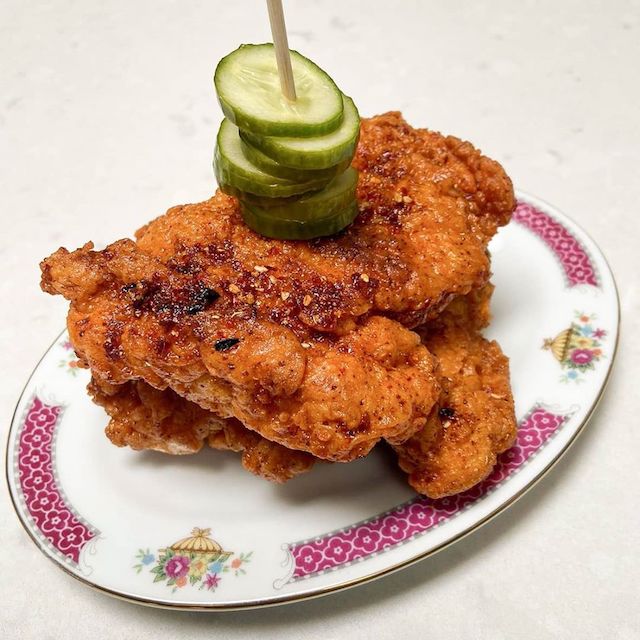 Xinjiang grilled lamb is cumin-spiced lamb skewers served on flaky scallion pancakes. Two popular Chinese street food dishes fused in one!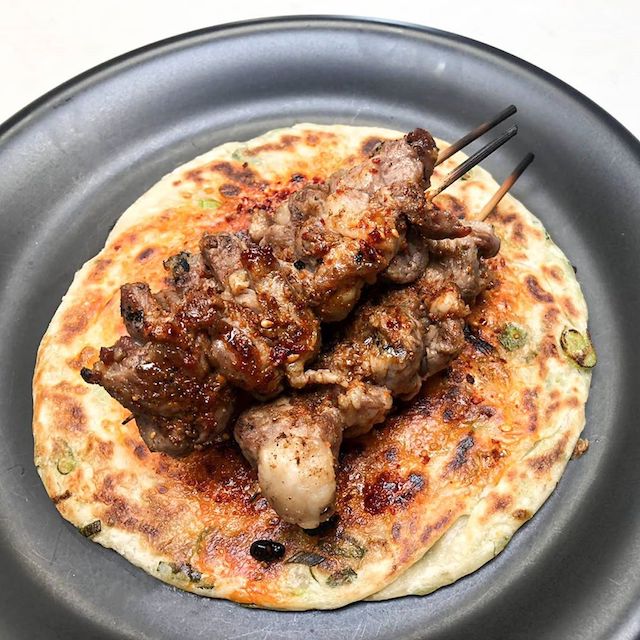 Finally, the Shanghainese scallion oil noodle (葱油拌面) is a simple dish yet it delivers incredible punches of scallion flavours. Basically, it's julienned green onions that are slowly fried in oil until crisp. The oil is then used to coat the noodles, and it is then garnished with crispy scallions. La Canting's version comes with sous-vide duck magret or braised shiitake.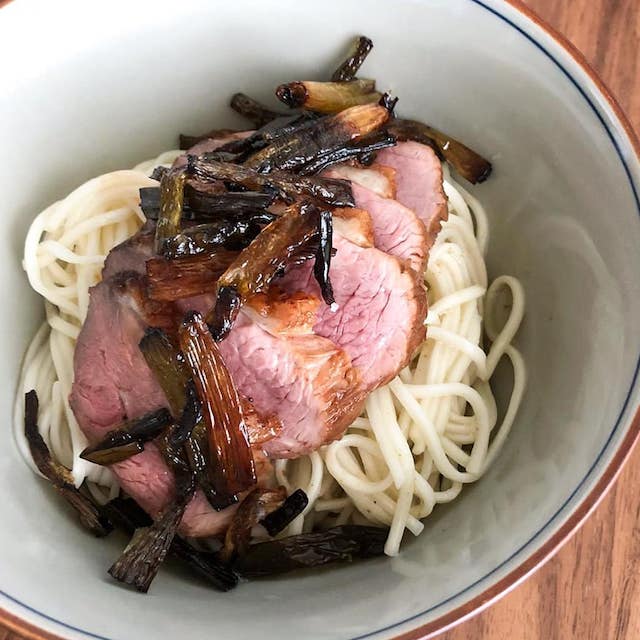 For dessert, the Kaya donuts are a must order to finish off your meal. Kaya is a popular Southeast Asian spread made from caramelizing coconut milk with eggs and then flavoured with pandan leaves. Typically, it is spread on toast with butter. The version here is served with crisp fluffy donuts.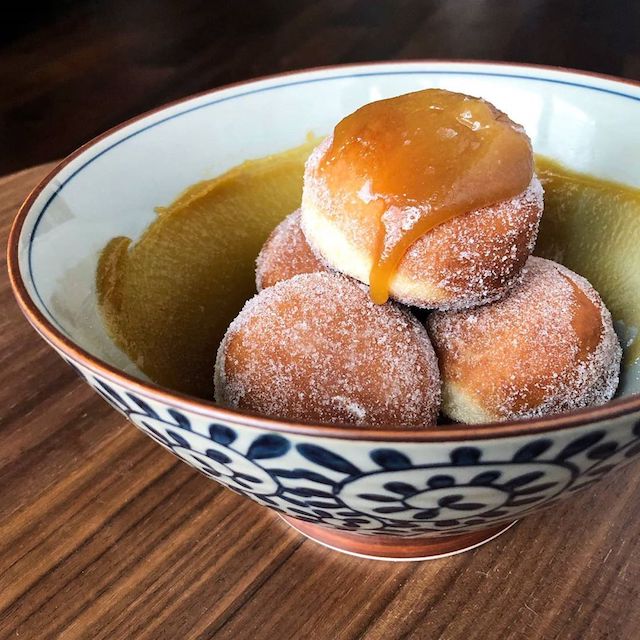 La Canting does takeout and delivery through ChkPlz. Do yourself a favour and pay a visit to La Canting to explore the many aspects of Asian cuisine!
1720 Saint-Patrick St., Montreal, Quebec H3K 1A7
(514) 937-2555