During these difficult times, restaurants have to find creative ways to stay afloat. Pastel, named Canada's Top 10 Best New Restaurants in 2019 by enRoute Mag, proposes a new menu for the second lockdown. You can find sandwiches on their all-day menu and a $50 3-course meal served with a half loaf of fresh sourdough on their after 4pm menu. You can order all of of this through pick-up or via their delivery partners, UberEats, DoorDash, or Skip The Dishes.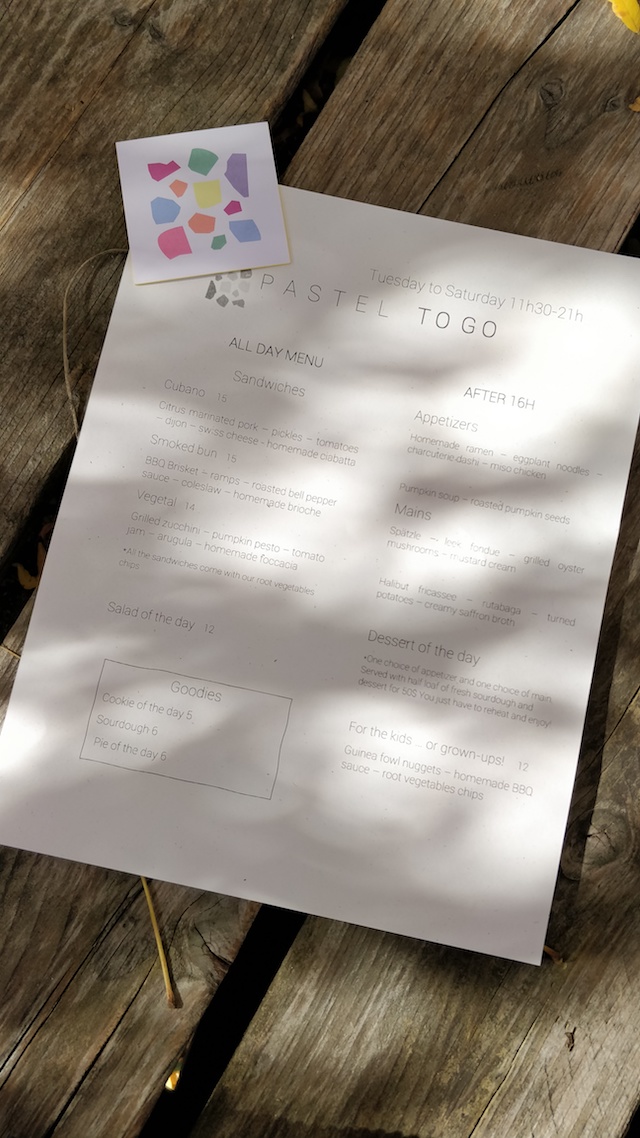 We tasted most of their sandwiches, and they were outstanding! Everything is made from scratch including the bread. And to top it off, every component is made with care and passion.

The Cubano consists of ciabatta bread, pork shoulder marinated in mojo-inspired marinade (made with orange juice, rice vinegar, lemon, lime, and an herb crust of coriander, mint and mustard), house pickles, heirloom tomatoes, dijon-based mayo, and Swiss cheese. The whole sandwich is cooked on a plancha to give that crispiness on the bread. We can tell you that it is as good as the Cuban from Olive + Gourmando.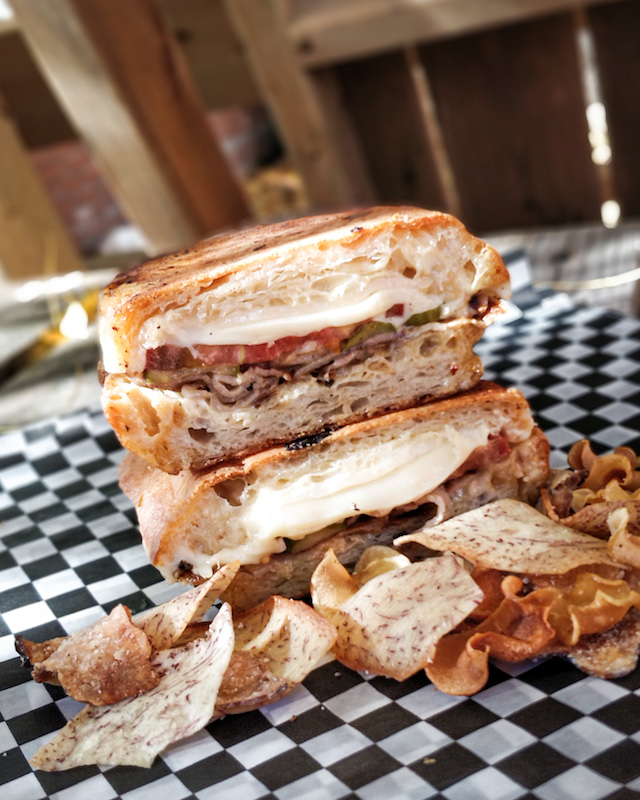 The smoked brisket bun boasts a brioche burger bun, an 8-hour smoked brisket coated in a special in-house rub, house pickles, coleslaw (made with white cabbage, carrot, and horseradish), and a roasted pepper BBQ sauce. There is so much flavour in every bite, and the brisket is juicy and tender.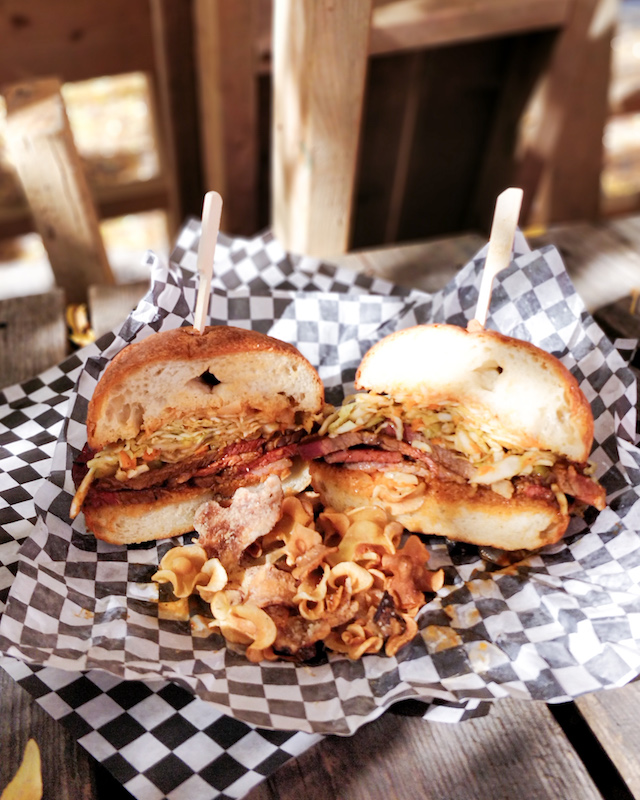 On Saturdays, Pastel offers a special-of-the-day sandwich. We tried this particular one on October 31st. The salmon rillette is composed of a toasted pain de champagne, salmon grilled over binchotan (Japanese charcoal), smoked olive mayo, tomato concassé with anchovies and capers, Quebec lettuce, and fried shallots. Smoky, with lots of complex flavours, we must say that this is one outstanding sandwich!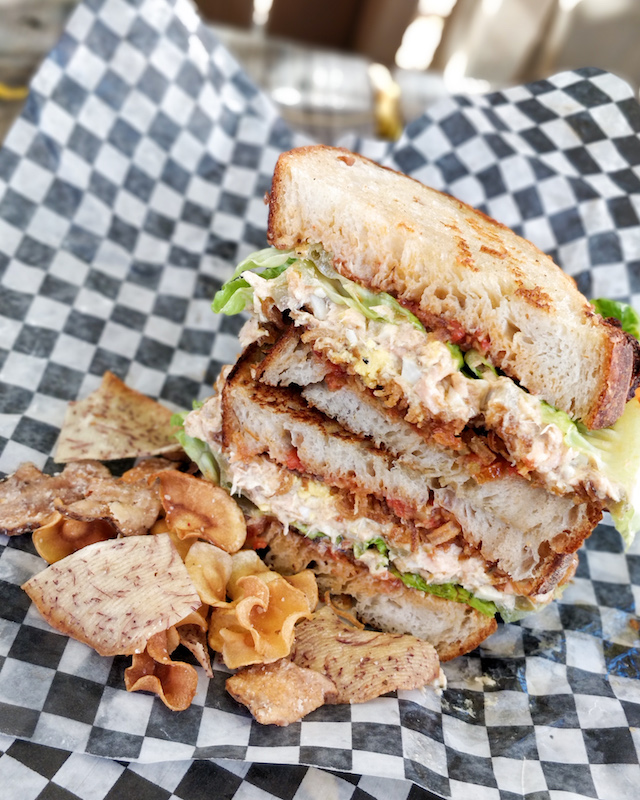 Every sandwich order comes with a side of root vegetable chips, your choice of either salted or BBQ flavoured.
For dessert, we tried two delicious varieties. The churros at Pastel are delightful! Vanilla churros served with whipped squash ganache, pumpkin caramel, and a cinnamon crumble. They are everything you want in a churro: lightly crisp exterior with a soft pillowy interior.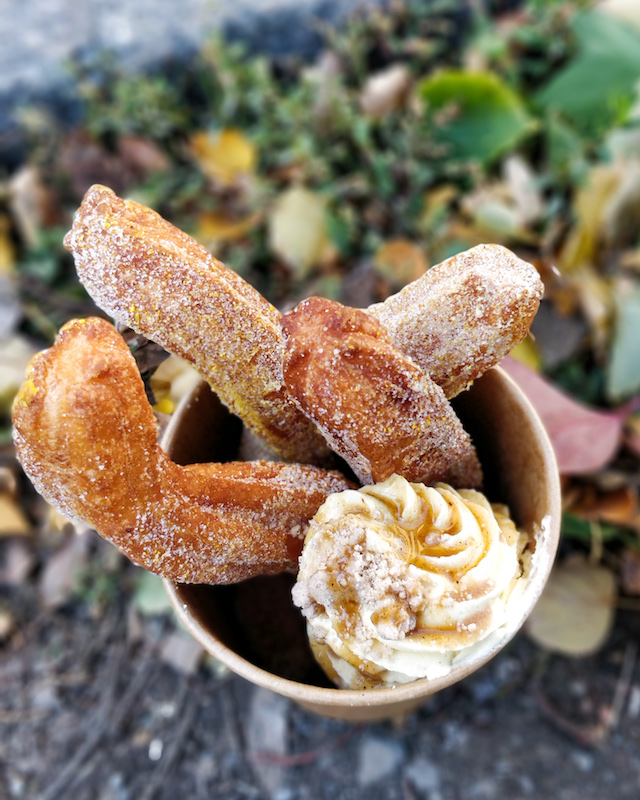 Finally, we tried the lemon meringue pie made with lemon custard, Italian meringue infused with black lemon, a nori pie crust, and lemon zest confit. Pure indulgence!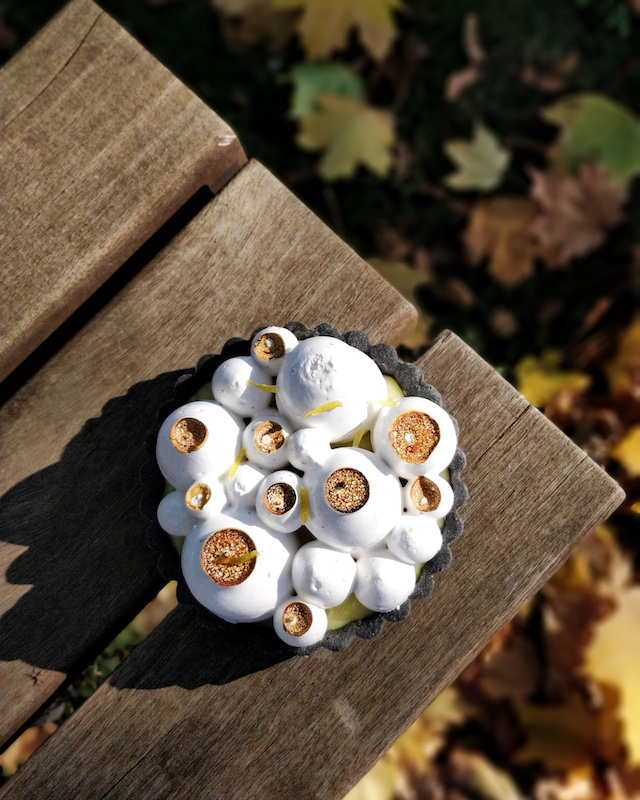 Next time you're thinking of where to get lunch or dinner, think about getting decadent take-out from Pastel. Their sandwiches put other sandwiches to shame, and you won't regret trying them!
124 McGill St, Montreal, Quebec H2Y 2E5
(514) 395-9015
Featured image by @randomcuisine.