There is a very peculiar feeling associated with the realization that something you see every day is actually a gem in disguise. Someone might pass a given restaurant on their way to work every morning and never actually realize that behind the familiar storefront and darkened windows lies something exciting and new. That "A-ha!" moment is exactly how we felt after visiting Brasserie Central. Nestled in Westmount's section of Sherbrooke Street, the restaurant took us by surprise in the best of ways. Interesting retro-urban feel, a menu worth talking about, and a 5-à-whenever oyster & Prosecco special.
Upon entering the industrial space, it is immediately apparent that the mood is relaxed yet fun. Aged oxidized mirrors cover one side of the restaurant revealing the light fixtures laden with industrial metal. The best, of course, is the large burdened wooden table in the middle of the entrance. Covered with Serrano ham, thick French bread, and parmesan ($15), the table represents everything a person could want as a starter. The bar is also a great piece, especially because of its giant vat of meaty oysters served with a delicious vinaigrette ($18). The lights are low, the conversation is audibly pervasive but not overwhelming, and the wine, beer, and cocktails flow. It's jazz given shape: relaxed, delicious, and entertaining.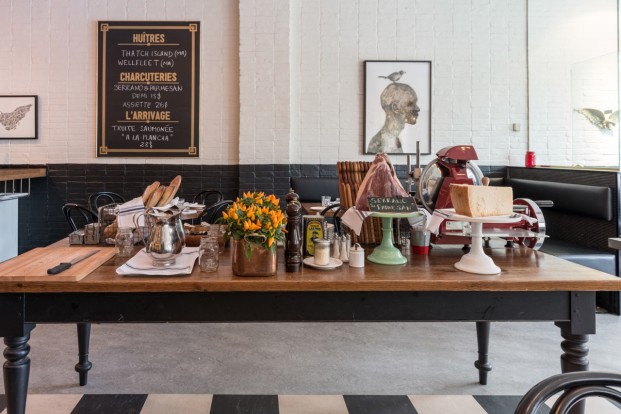 Brasserie Central's menu is equally enticing; they offer daily risottos and fish which keep the menu interesting. The crunchy crab cakes with blood orange and arugula salad provide a delicious mix of sweet and acidic, as well as fullness with just the right amount of rich sauce ($15). The salmon tartare is just as delicious. The acidity of the jerk spices cook the salmon tartare ever so slightly which makes the fish a beautifully fresh combination of spiciness and tanginess ($14). We can't forget to mention the scallops! Sitting on a bed of braised leeks, the crusty scallops are of a divine sweetness that still make our mouth water just thinking about them ($14). Make sure to try their excellent Portuguese-style Cornish hen ($27). It is sure to please those looking for a larger meal.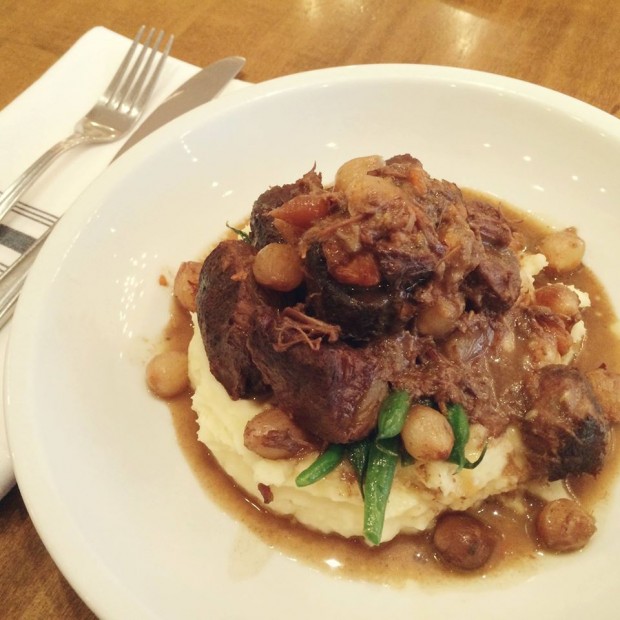 Befitting the laid-back style it depicts, Brasserie Central has a little bit of everything when it comes to their drink selection. With sweet Prosecco, a small selection of quality beers, and all the essential cocktails, you might want to come loosen your tongue and your nerves.
Though it doesn't play Jazz, Brasserie Central certainly feels like it should. It is perfect for a Thursday night out with friends before the final Friday push, or any night out for great drinks and even better food. Brasserie Central is a great place to eat, play, and drink and it has been hiding right under our noses.
4858 Rue Sherbrooke Ouest, Westmount, QC H3Z 1H1
(514) 439-0937