It has been our experience that when you're off gallivanting wherever it is you gallivant and you tell someone that you're from Montreal, more often than not they ask you these 3 things: "Don't you only speak French? How do you know English?" "What's it like living in an igloo?" and "Do you eat a lot of poutine?" Now imagine what their reaction would be if you told them that for past 3 years, the first week of February, from the 1st to the 7th, was gloriously known as La Poutine Week…INSTA-DROOL. Can you blame them if they did? Neither do we.
We're thrilled that La Poutine Week is back for its 3rd year because we love us some poutine, innovation, and healthy competition. And that's exactly what La Poutine Week is all about.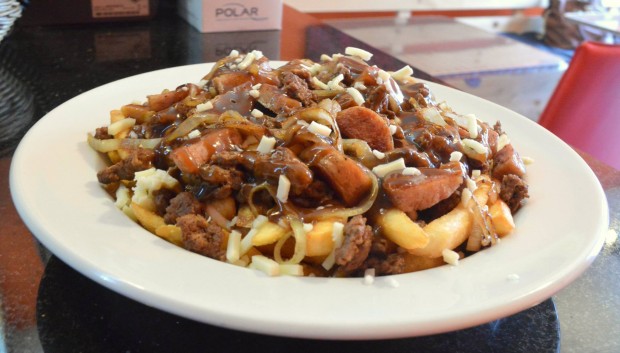 If you aren't familiar with this joyous week, let us give you a bit of background. La Poutine Week was co-founded by 2 locals, Na'eem Adam and Thierry Rassam, with the goal to get Montrealers to visit different restaurants around the city, therefore introducing them to new areas and hotspots. Of course, the goal is also to showcase our local delicacy, though the poutines served won't be run-of-the-mill gravy, cheese curds, and fries. Picture poutine, but getting ready for the poutine Oscars. And this year it's not limited to only Montreal. Restaurants in Quebec City, Toronto, Ottawa, Sherbrooke, and even NYC will be serving up their poutine-tastic creations. Can we say road trip?
How does it work? Poutine eaters get to vote online throughout the week, giving their grades on the dishes they try. At the end of the week, there will be an array of winners announced, like "Judges' Choice," "Most Popular," "Healthiest," and more. Eat more, vote more. Easy! And while poutine isn't the um, epitome of healthy eating, La Poutine Week is doing their part to take care of you and will be rewarding these top eaters with health related prizes.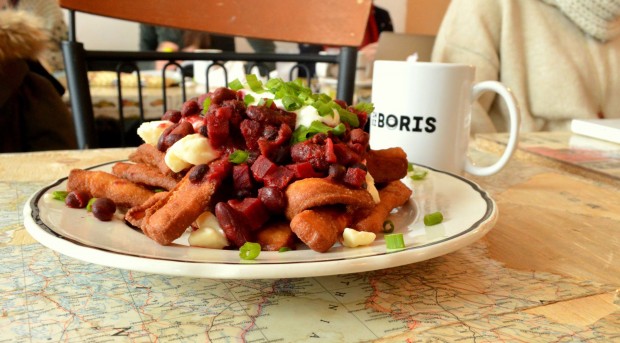 So which Montreal spots should you visit this year? ALL OF THEM. But if you're just going to try some, these are our top 7 best bets:
1. La Banquise's "La Folie": Homefries, cheese curds, spicy sausage, bacon, corn, mushrooms, and onions served with a pepper sauce and sour cream.
2. Frites Alors! "Poutine Tacos": Mexican seasoned ground beef, avocado, sour cream, and a touch of Habanero all on top of their famous fries.
3. Uniburger's "UNI-fries": Crispy fries, velvety cheese, grilled onions, and of course Uniburger secret sauce.
4. Fabergé's "The People's Waffle": No fries, but a potato waffle instead, topped with braised duck, gravy, and Quebec cheese.
5. Bar Brutus's "Jagerfirepoutine": Yukon gold fries, Gouda, caramelized onions, a Jagermeister, and chipotle sauce. Oh, and it will be set aflame.
6. Monsieur Resto + Bar's "Poutine Monsieur C. Vert": Yukon and sweet potato fries, local cheese curds, grated mozzarella, sautéed wild mushrooms, kale, and chorizo.
7. Dirty Dogs' "The Boss Poutine": A duck based sauce poured over french fries with home-made Dr. Pepper chilli, red cabbage coleslaw, onions, and Dirty Dogs mustard.
Alright people, with La Poutine Week just around the corner, it's time to get hungry and get your stretch pants on, because it's going to be one delicious week. Ready, set, cheese curds!