Wine and Charcuterie: the BFFS of the social grub world. Montreal has many great wine bars for this dynamic duo, but one of our top fave spots has to be, hands down, Buvette Chez Simone. Right on the corner of Park Street and St- Joseph, Buvette has been around for almost 9 years, and it still has everything you would want when indulging in the delicacies of cold cuts, cheeses, and wines.
The Buvette atmosphere is very unique, it's always bumpin'(even on a Monday night), yet you never get the overwhelming feeling one can get while drinking in a busy bar. The staff is so friendly, mostly French native, but never fail to make the effort to speak English for their Anglo clients. The décor leans towards a woodsy type of feel, which makes the ambiance very homey and cozy, as if we were at party in a cabin up north, except it's right in the middle of the city. It gets better than that.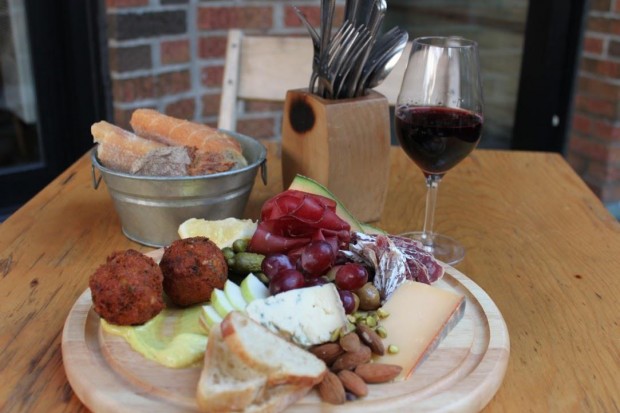 To say Buvette is solely a wine bar would be a very limiting description; the vibrant staff can do much more than just pour a glass of chardonnay. On top of their extensive wine list, they make top-notch cocktails at reasonable prices. An old fashioned priced at 7 bucks a pop? We'll take five and you can keep the maraschino cherries.
Now the food: when we say that just thinking about the food makes our bellies grumble, we're not kidding. We have been day dreaming about the thinly cut charcuterie, the duck mousse (so creamy), the abundance of olives, the not too spicy chorizo… the drooling descriptions can go on for hours. No fear for those who are not into the cold cut scene, they also serve an awesome chicken dish and some seafood platters including oysters, octopus, and scallops.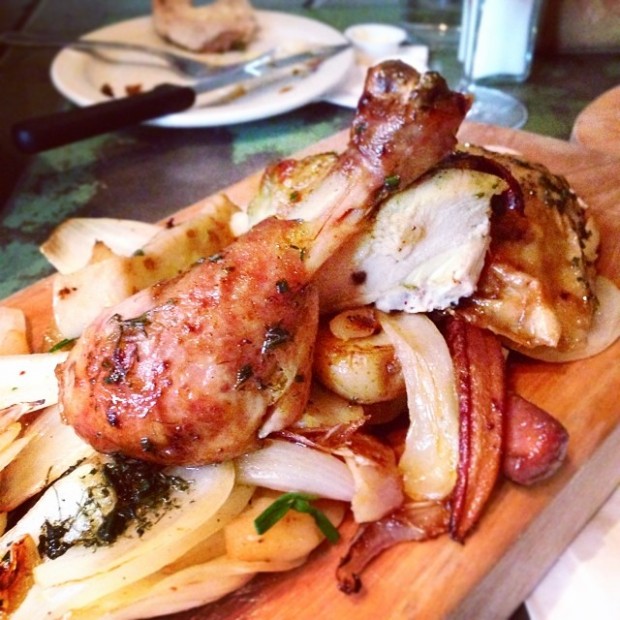 The mastermind behind Buvette is just as awesome as her restaurant wine-bar. Simone is often on-site and always friendly to customers. Her involvement in Furco bar only emphasizes her cool factor, which is another major hotspot located in the old industrial Fur district of Montreal (get it, FURco).
We love everything about Buvette; it's definitely a must try! Check out their Facebook, Twitter, and Instagram page to stay up to date.
4869 Avenue du Parc, Montréal, QC H2V 4E7
(514) 750-6577