When it comes to eating something that makes you feel satisfied and happy, usually a good quality burger will do the trick. Meat, bread, cheese, a few veggies, some sauce, what could be bad? Especially when the burgers are coming from Chef on Call. But what if you ate a burger that helped you DO good too? In comes the Donator Burger, a burger that's looking to satisfy your hunger and give back to Montreal.
Chef on Call is a gourmet food service that provides fresh, home-cooked meals to its customers (primarily students, but young professionals too). You see, they didn't want people to order dissatisfying and bad-for-you food out of convenience, so they created a service that was just as convenient, but that serves superior food.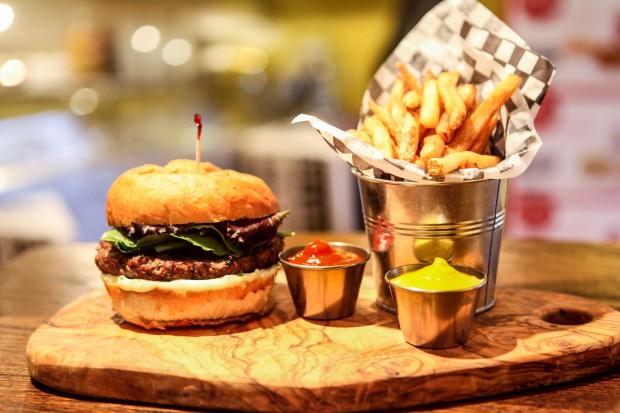 This past January, Rob Kauffman and Gabriel Malbogat, the co-owners of Chef on Call, decided that they wanted to do something more to give back to the Montreal community. And of course, they wanted to make sure that it still catered to their customer base. For every Donator burger purchased, the guys are giving $1 to the charity of their choice, which will change every month.
What is the Donator Burger, you ask? It's a 1/3 lb beef patty with iceberg lettuce, fresh red onions, sliced tomatoes, and pickles. The other toppings will be changing every month, to keep your palates excited. Oh, and it comes with their Cajun spiced curly fries and garlic mayo dipping sauce. For just $11.
The February Donator is a hand breaded crispy chicken patty and they're topping it off with iceberg, caramelized onions, gooey melted mozzarella, and a Chef on Call BBQ sauce. Consider our lips licked.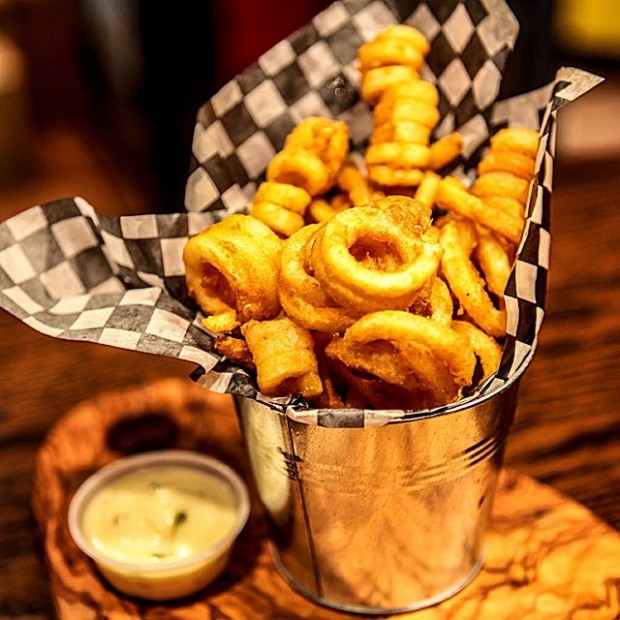 Last month, the Donator burger was supporting JDexter, a charity that is dedicated to providing children with educational and beneficial afterschool programs. They sold almost 100 burgers for the cause. This month, they've paired up with Heart City, a philanthropic clothing company who give all their profits to those in need. Together with Heart City, the Donator's proceeds will be going to Dans La Rue.
Chef on Call is more than just your ideal way to order takeout. It's a Montreal business that cares about the city and the people in it. And that counts for a lot. You can order your Donator burger on their site, or check them out on Facebook, Twitter, and Instagram.
2055 Rue Bishop, Montreal, QC, H3G 2E8
(514) 844-2040
362 Rue Sherbrooke Ouest, Montreal, QC, H3A 1B5
(514) 844-2044