We all love a great cup of coffee and Café Myriade makes one of the best coffees in town. After the closing of Club Monaco in Les Cours Mont-Royal, they've re-opened right across the street on Ste-Catherine St.W. The upscale store resembles their flagship store in New York on Fifth Ave. You can find Café Myriade downstairs where the men's section is located.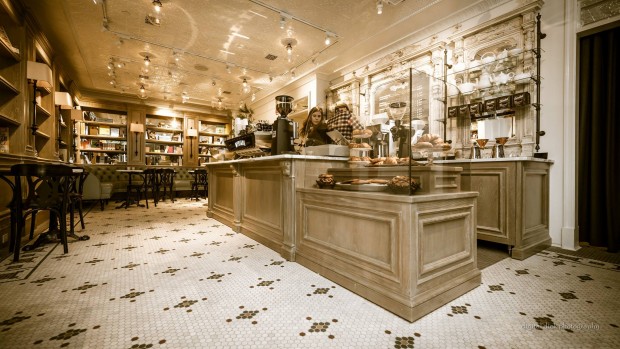 All of Club Monaco is beautifully decorated in creamy pearl whites which makes the store very bright, calming, and zen. Even Myriade consists of the same bright colour schemes and is the perfect shopping break spot. They even have books for sale inside the coffee shop, as well as all around their store.
Aside from serving coffee, they also serve little baked goods such as cookies, croissants, and brioches as accompaniments to your hot beverage. Myriade offers baguettes from Hof Kelsten and little goodies to take home (honey, jam, granola, oils) from Patisserie Rhubarbe and Société-Orignal.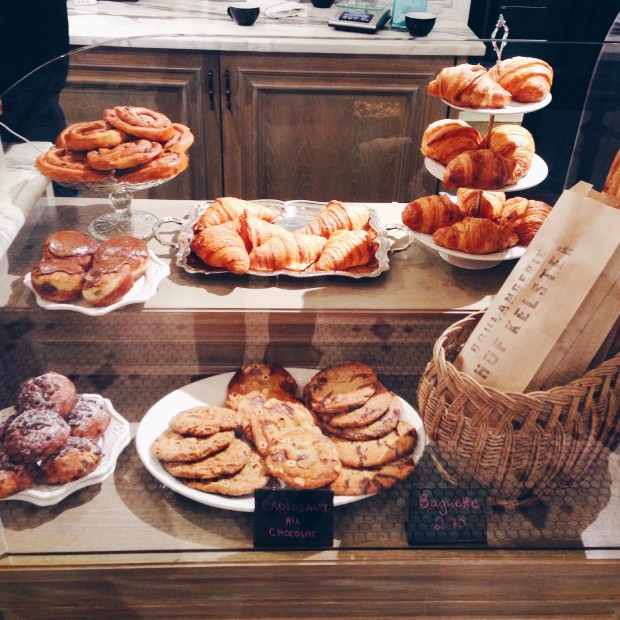 Everything in this two-story boutique is perfected in such a way that it feels like you are inside a fashion museum. It's clear that the interior decorator and visual merchandiser knew what they were doing when they decorated the place. Anyone who visits this store and café cannot help but simply fall in love with it. If you haven't already checked out the new Club Monaco and Café Myriade, mark it down on your to-do list: it is visually stunning!
1000 Rue Sainte-Catherine Ouest, Montréal, QC H3B
(514) 871-9841