Disclaimer: half of this meal was gifted.
Yin Ji Chang Fen is the newest Cantonese franchise settled in downtown Montreal, famous for their Guangzhou-style rice noodle rolls and congee (rice porridge). What sets them apart from other dim sum spots is the super fine skin of their rice noodles. They have a light and silky texture that dissolves in your mouth.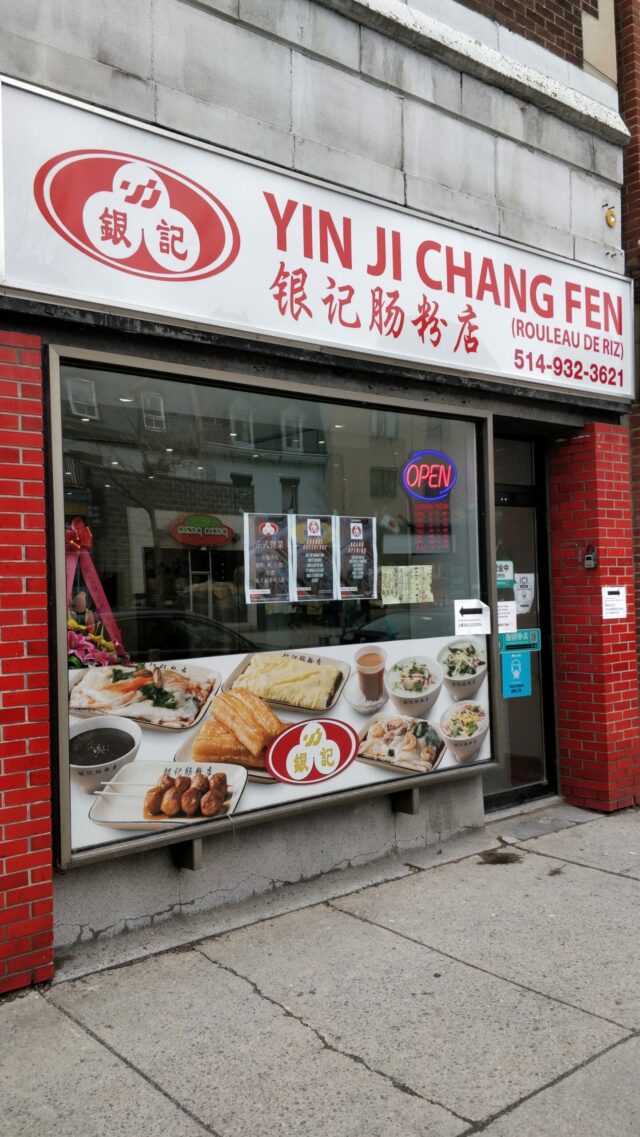 The first franchise dates back to 1958 and opened in Guangzhou, the capital of Guangdong, China. Now, there are 61 locations in China, 5 in Toronto, 1 in San Francisco, 1 in New York, and 1 in Montreal.
The Menu
On the menu, there are over 20 varieties of rice noodle roll fillings. Each costs less than $10. The rice noodle batter is made daily from high-quality ground rice and water. The batter is poured on a wet cloth with fillings spread evenly in the middle (think of it like a burrito), then steamed for a few minutes before being rolled to create a layered dish that is silky and delicious. It is then doused in their homemade soy sauce.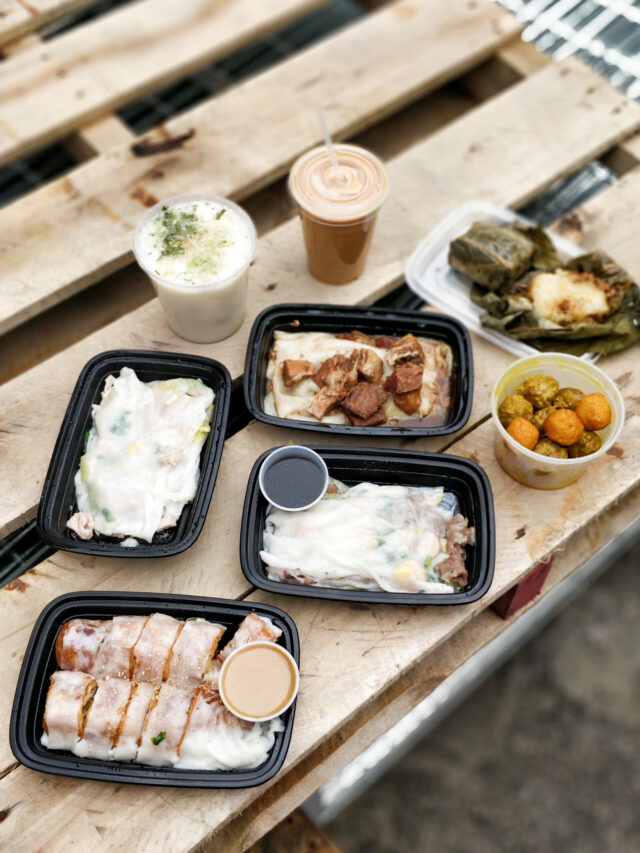 Some of the popular rice rolls include marinated beef (pork) & shrimp with chives rice noodle rolls (R1 & R2), egg rice noodle roll (R16), and Hong Kong style rice noodle roll with beef brisket (R22) . Be sure to eat these while they are hot.
Which Rice Noodle Rolls to Order
Their most popular rice roll is Zhaliang, a fried crispy dough stick (youtiao) served with a peanut sauce (R11). It's light and smooth on the outside with a pleasant crispiness the moment you bite into it.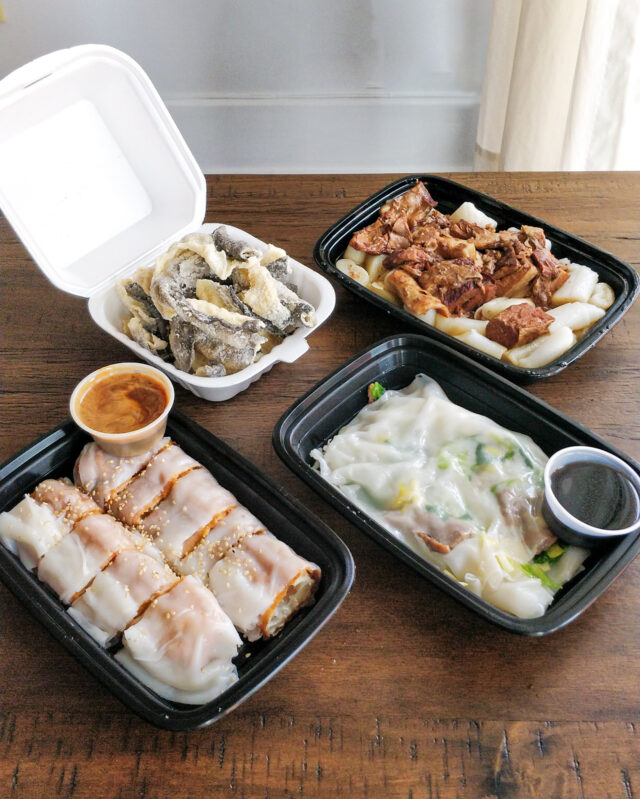 Another Cantonese staple is congee (rice porridge) made by boiling rice and water/broth for hours until the rice breaks down. Meat, seafood, and/or vegetables are then added near the end of the cooking process. It is one comfort food you don't want to miss.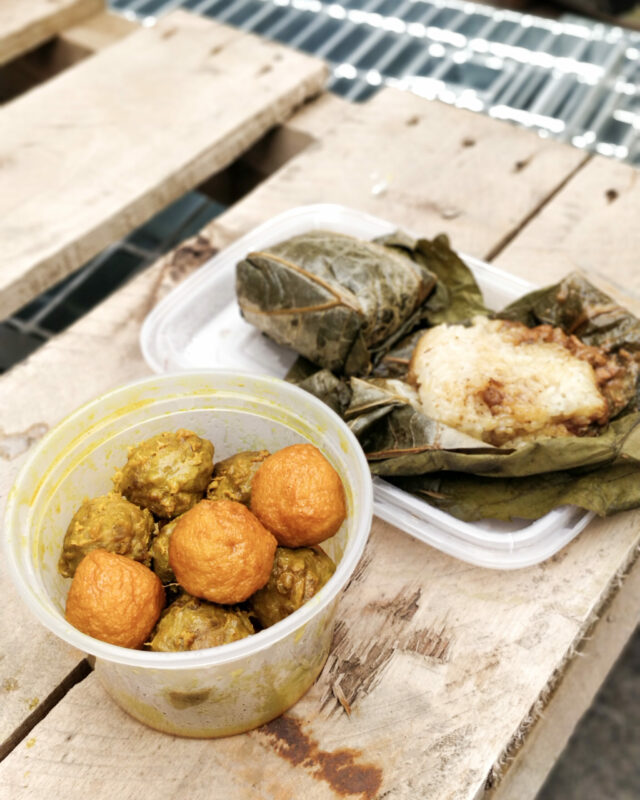 Popular dim sum items and Hong Kong street snacks are also available to order. We opted for the curry fish & beef tendon balls (S1 & S13), one of the tastiest Hong Kong street foods you'll ever eat. Also, we had the lotus wrapped chicken sticky rice (DS01), an irresistible dish to dig into the moment you unwrap it and the aromas hit your nose.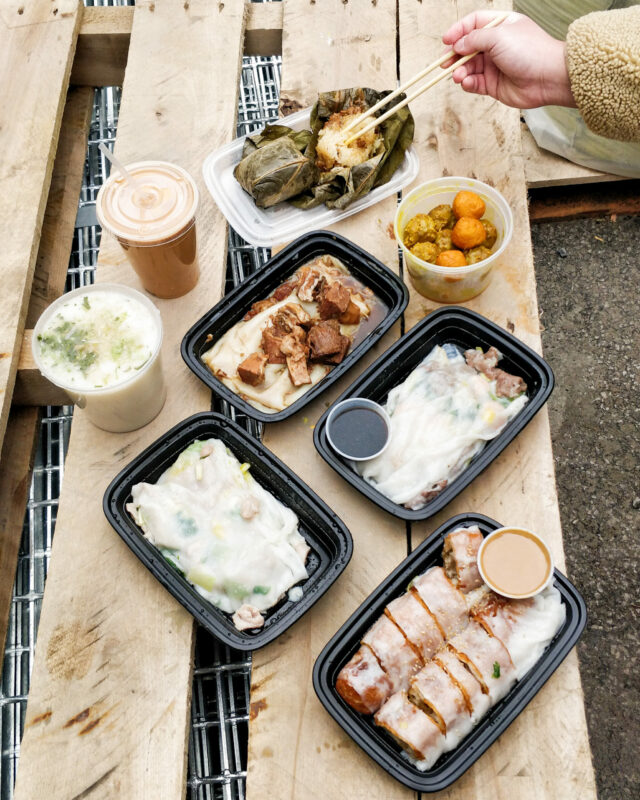 Be sure to complement your meal with cold Hong Kong milk tea, a mixture of strongly brewed tea and condensed milk.
We can tell you that every item here is fantastic and tasty, and you won't be disappointed with your choice.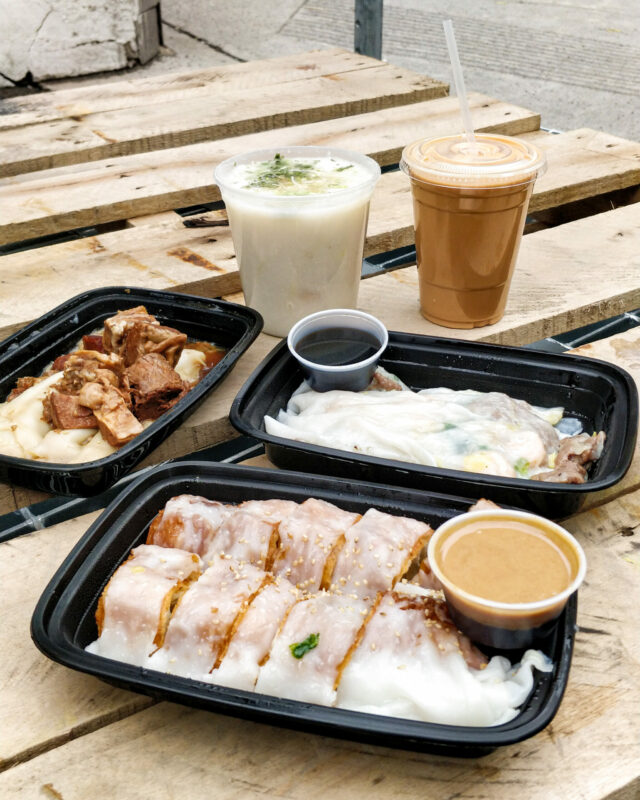 The grand opening is on April 1st. They are offering 50% off on their rice noodle rolls, congee, and snacks. Don't miss this chance!
1861 Ste-Catherine St. W., Montreal, QC, H3H 1M2
(514) 932-3621