If you find yourself wandering around the Atwater Market with a caffeine craving, you can take a short walk into the coffee oasis that is Lili and Oli. As soon as you open the door and that java smell hits your nose, you're going to undoubtedly be trying to figure out where you want to plant yourself permanently (or for the morning). Lili and Oli is exactly what you want from an independent coffee shop: cozy, inviting, and unpretentious. The baristas are always friendly and they definitely know how to make a mean coffee. They'll even put the sugar in your coffee for you. Does it get more courteous than that?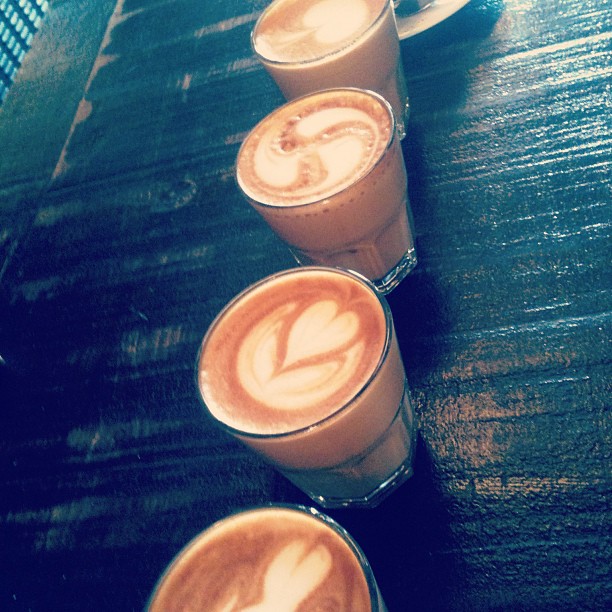 But Lili and Oli is more than just a great coffee. Much like many places in the local area, they are dog enthusiasts and welcome your furry friends to join your morning cup of Joe or afternoon pick-me-up. They also have a great terrace in the back that is perfect for sipping and daydreaming (in warmer weather of course, unless you like braving the elements). And sports lovers? Rejoice! The TV is always tuned into whatever sporting event is happening – perfect timing with hockey season back.
So we've convinced you and now you're probably on your way there right now. What should you get? Coffee is always a matter of personal preference, but we would recommend Lili and Oli's Iced Coffee ($4) because it ain't no run of the mill iced coffee. The secret: no watery cubes watering down your much needed coffee. No. The innovative geniuses at Lili and Oli fixed that problem by making your iced coffee with coffee ice cubes. Coffee. Ice. Cubes. So what's melting in your coffee? More coffee! They also have all the usual suspects on the menu: lattes, cappuccinos, macchiatos, espressos, and filter coffee. Dairy-free people needn't worry either as you can get almond milk, no problem.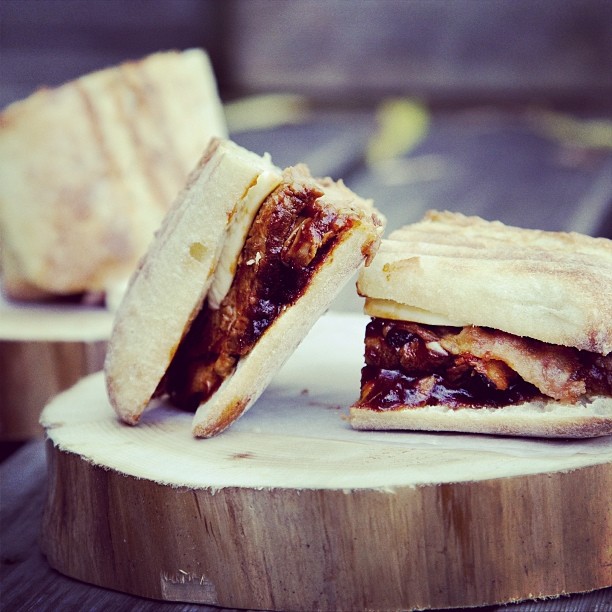 If you're around the area at lunchtime and your stomach growls, you can grab a Le Kitchen salad (and a coffee, obviously) from them. And maybe a croissant. Because who says no to a croissant?
You can pop by Lili and Oli Monday to Friday from 7:00am until 11:00pm or on the weekends between 9:00am and 6:00pm, or you can see what they're up to (when you aren't lounging there) on Facebook, Twitter, and Instagram.
2515 Rue Notre-Dame Ouest, Montréal, QC H3J
(514) 932-8961