It's late, past-midnight-late, and you want a drink. But your tummy is rumbling so you're craving something substantial to eat. You don't want to settle for measly bar snacks. Where can you go? Montreal has its fair share of late-night eateries, but when you're looking for gourmet food at a great price, L'Orignal definitely comes to mind.
Open since 2007, L'Orignal was designed to feel cozy, welcoming, and very Canadian. If you're looking for game meat and freshly shucked oysters, L'Orignal is the place to be. Their new chef, Omar Zabuair, creates delectable dishes using products from Quebec and Canada, ensuring that the experience is definitely Canadian, all while supporting local suppliers and farms.
L'Orignal's late night menu is from midnight to 2:30am on Friday and Saturday with a menu that changes weekly except for some staples, such as oysters, grilled cheese, and poutine. The weekday night owls don't have to miss out either, because a smaller late-night menu is available from Monday to Thursday from 11:00pm to 1:00am including oysters, fries, and poutine.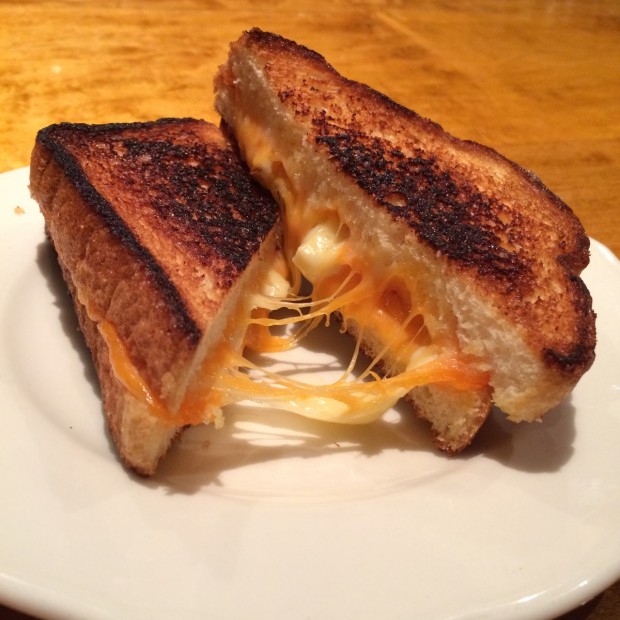 Before you ask what's so special about the menu staples, let's describe some of the dishes. Their poutine ($8) is made with île d'Orléans Potatoes from Quebec and is topped with cheese curds and their homemade gravy made with chicken stock, roasted chicken bones, and grainy mustard. Their grilled cheese ($5) is homemade brioche bread filled with cheese curds, havarti, gruyere, and Quebec cheddar, oozing and melting out with every bite. Comfort food with extra flair! They also serve a tartare dish ($19) that changes weekly, served deconstructed-style so you can admire the various colours and flavours presented (no surprises here!).
One item that isn't on the weekly rotation but will (hopefully) come back is the hunter's shepherd's pie ($18) made with roasted quail, deer neck and cheek braised in red wine, mashed potatoes, and paté brisé. There's also the chicken liver parfait ($8) made with equal parts butter to chicken liver (hello happy clogged arteries!), port, and sherry (boozy liver, why not?), which is blended and baked in a bain marie, then chilled and iced with paprika butter. If your mouth isn't watering, go back and read that bad boy again.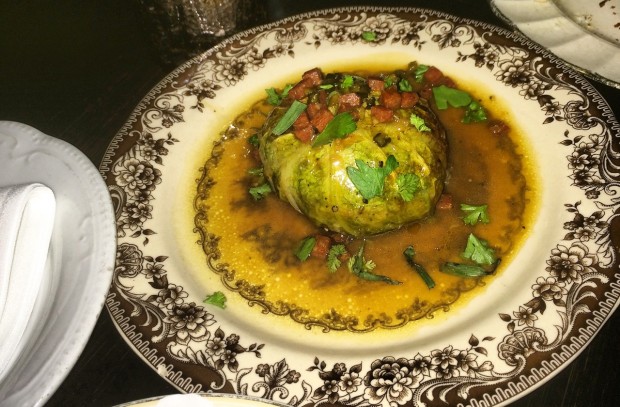 L'Orignal has always been Montreal's go-to spot for a comfortable, laid-back, cabin-like vibe with gourmet food that lives and breathes Canada (well, maybe not living and breathing anymore… oops), and now they're the hot spot for after hours eats. When your carriage turns back into a pumpkin at the stroke of midnight and you're left with nowhere to go, head out to L'Orignal; you won't be disappointed.
479 Rue Saint Alexis, Montréal, QC H2Y 2N7
(514) 303-0479