If you find yourself walking on rue St-Pierre and hope to treat yourself to a little somethin' somethin' (since you probably deserve it), like a great cup of coffee, you're going to need to keep your head up and eyes wide. Because if you happen to be looking at your feet, you'll miss the hidden gem that is Flyjin Café. And that would be a real shame. Situated just above nighttime favourite, Flyjin, Flyjin Café is exactly what you want from a coffee spot: it's small, uses the best of the best, has interesting décor (their faceless wall stencils are the perfect mix of creepy and awesome), and everything's being served up by friendly, easy-going staff. Its large, delicately decorated window also doubles as a service hatch. Major win!
Now, when we say best of the best, we mean best of the best. Flyjin Café means business when it comes to the coffee their serving up: they're using Anchored Beans, brewing them as all your coffee favourites – cappuccinos, lattes, espressos, and doubles with their La Marzocco (all hail the king of machines), and milking them up with Societe Originale's 'happy cow' milk. Happy cows make happy milk (and happy milk just doesn't ruin coffee, it just doesn't)!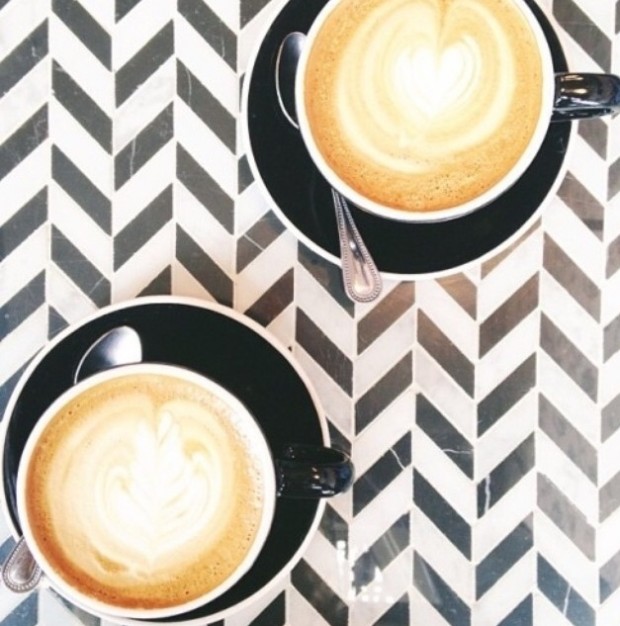 But Flyjin Café isn't only doing excellent coffee. They do a lot more. And they make sure that it is all FRESH. Like their freshly squeezed OJ machine that uses Florida oranges. Yes, oranges right from the Sunshine State. Everyone deserves a little taste of sunshine, especially when it don't shine, right? They're also killing the tea game, with an array of fresh loose-leaf Camellia Sinensis teas steeped to perfection and served to you piping hot. Or ice cold. Because they do killer iced teas, perfect for when it's warmer out (or whenever really, for the winter protestor in you). And while you sit there sipping it, we know you'll be thinking that it would be delicious with a shot of vodka from downstairs at Flyjin. Or something like that.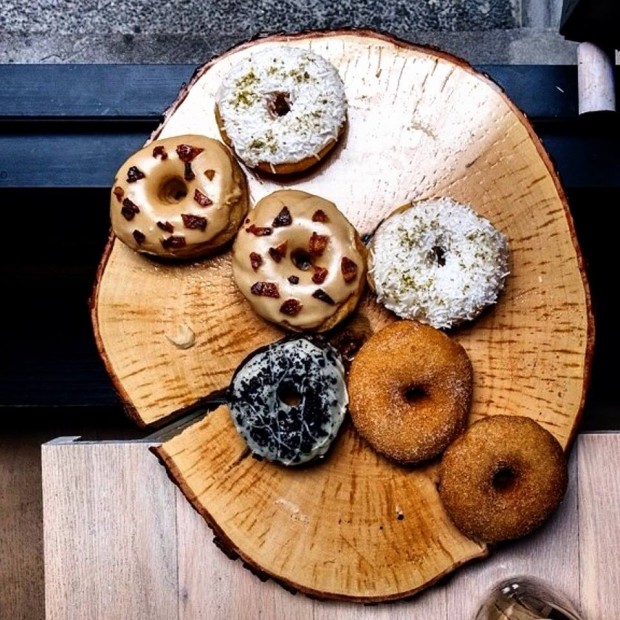 So you've found Flyjin Café, you've sipped what's to sip and inhaled the aromas, and what's that you smell? Oh right. If you just need a little nibble, you can choose from their assortment of Marou chocolate bars. A little hungrier? Choose from their delicious selection of pastries, like flakey and buttery Hof Kelsten croissants and chewy cookies or Trou de Beigne doughnuts. Yes, they are delivered fresh daily. And don't worry, we aren't judging you for choosing more than one to go with that cappuccino of yours. In fact, we applaud you.
For daily doses of coffee love and delicious temptation, you should follow Flyjin Café on Facebook, Twitter, and Instagram.
Suite 102, 417 St Pierre St, Montreal, QC H2Y 2M4
(438) 396-8882