M Salon is a trendy new beauty salon located in Griffintown. Arie Benchetrit and his brother Laurent wanted to open up a shop that caters to both men and women. It is actually the only nail salon in Griffintown, so they've nailed a market that was lacking in the area.
This cozy place offers many services such as haircuts, hair coloring, hair treatments, waxing, threading, manicures and pedicures, and much more. As for their nail polishes, M Salon offers the newest collections to choose from. They carry Trust Fund Beauty nail polish, which is a vegan, non-toxic polish. Trust Fund Beauty does not test on animals so it's great for people who are looking to be more eco-friendly. CND is another new favorite nail polish line that includes shellac polish and their 7-day lasting nail polish. The trick to getting it to last even longer than 7 days is to 'cook' your nails in the neon nail machine to let the polish dry. The great thing about the CND weekly polish is that it comes right off with regular nail polish remover. This is great if you don't have time to go back to the salon to get it removed, like with shellac or gel polish.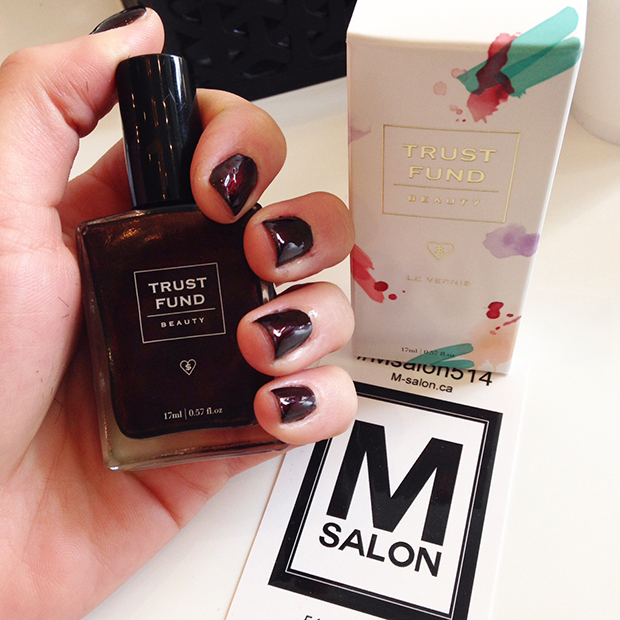 The salon is open from Tuesday to Sunday. Clients can sit back and relax, listen to music, or watch TV, all while sipping on a hot cup of Nespresso coffee (or whichever other beverage they'd like). The interior decor is very modern and soothing with a colour palette consisting of elegant blacks and whites. The monochromatic colour scheme is easy on the eyes, making the bright nail polishes pop out in contrast. The brothers did most of the painting, design, and floor installation themselves, meaning that the entire salon is an expression of their vision.
Clients can also get a flash tattoo while getting a manicure or pedicure. Flash tattoos are all the rage right now, and what better way to show it off with a nice new manicure. Show off your new arm candy that will last around 5 to 6 days.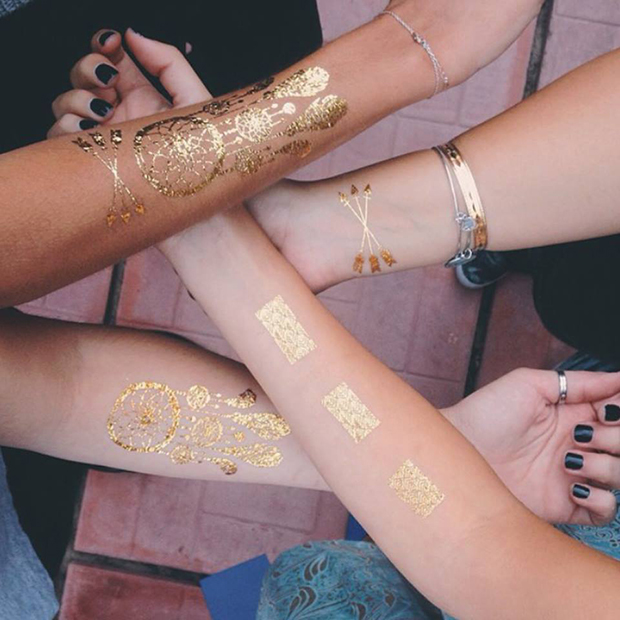 The press party for M Salon's official opening was a huge hit! They offered free manicures all evening, mojitos from Santos, oysters from Mother Shuckers, and Flash Tattoos. The shop was filled with people who were excited to check out all of the great services that were offered.
Next time you need a quick pampering fix, check out M Salon in Griffintown.
1332 Rue Notre-Dame Ouest, Montréal, QC H3C 2B4
(514) 507-7720