A generation ago, four good friends met under a tree so large, it shaded an entire town square. They drank, laughed, ate, and reminisced. They each walked a quarter-mile to the tree, whose memoried rings held thousands of stories, laughs, and tears. But that tree could not last the modernisation of its city, and it was to be cut down.  Realizing that its wood, so saturated with happiness and good times, would go to waste, the next generation hatched an idea to continue on the tradition. They bought the ancient tree and crafted a pub: chairs, tables, bar tops, and walls, all crafted from that same tree. Combining the four quarter-miles, Mìle Public House was born.
Sociability reigns supreme at this pub. When you walk in, the après-ski vibe is readily apparent. That epic tree's wood, combined with chalkboard black, makes people seem physically closer than they actually are. The menu is scrawled above your head and will tempt you to do more than just have a drink. The veal sauced duck poutine with gouda ($14) and the Cr%sse de Bon Nachos ($12) are must haves (our favorite nachos ever). Similarly, the chicken salad-styled club sandwich and the big Mìle Burger are excellent for an upper class pub-style meal. However, we strongly suggest going for a night out.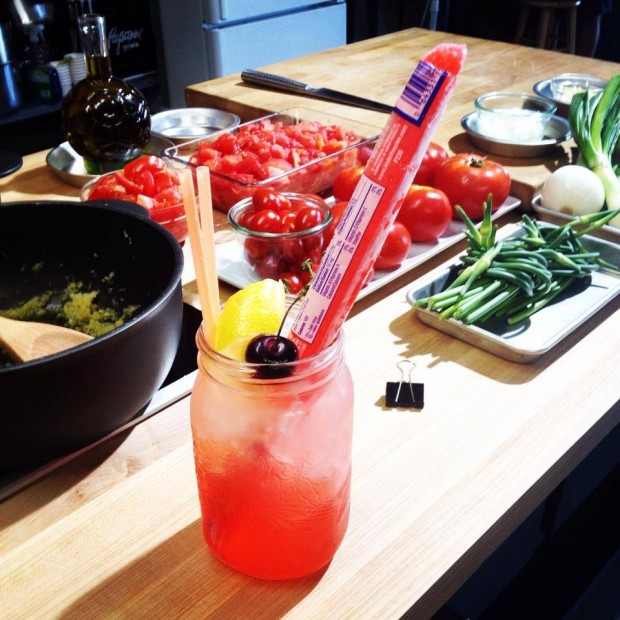 The music at Mìle is multifaceted and full of memories. One minute it's Abba, the next it's a classic French Ginette Reno song, and then they play a Rihanna song. But going out to Mìle means one thing: great conversation and great drinks! The bartenders have a knack for constantly creating new custom drinks. Manny Vides, cocktail architect and co-owner, has just recently come up with winter creations like the Maple Mojito topped with a maple cookie, the Maple Bacon Julep in a maple syrup can, or the Pas Pire Pantoute, a fruity orange-apple-cranberry drink with vodka, and Cointreau that is spiced to perfection. No matter what you're in the mood for, they can make it, and make it well. If you're feeling brave, ask the bartender to surprise you with something original. We suggest the spicy Bloody Caesar, topped with bacon. All of the cocktails are available in regular or Mason jar format for double the love.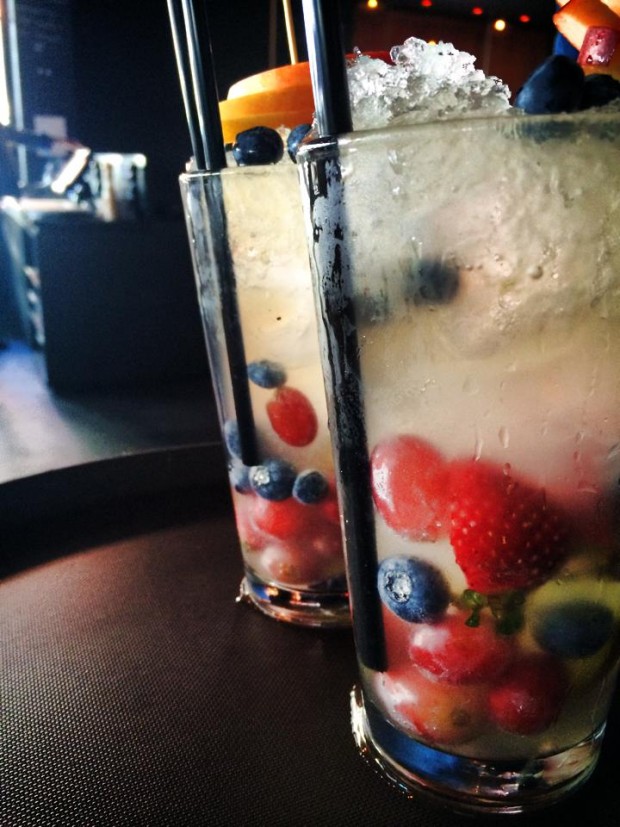 Nights out at Mìle are always worth it and always interesting. We've seen organized chanting for hockey games, guys standing on their seats belting out Bohemian Rhapsody at each other from across the bar, and a round of pumpkin spiced shots over dry-ice smoke being passed around for free (we hope it was free anyway). Take the 7 minute drive from downtown Montreal to Quartier Dix30 and discover our favourite spot to go out South of the island.
9190 Boulevard Leduc #130, Brossard, Québec J4Y 0B3
(450) 926-1444