Whenever a restaurant hires a new chef, there's that overwhelming excitement about the new menu that will come too. But when the restaurant is already one that is loved by so many Montrealers, the pressure is on. We were lucky enough to snag a sneak peak (and a few bites) of these new offerings at Ryu's relaunch and boy are we happy as clams that we did. Because even though the bar was high, Ryu definitely delivered under the sea deliciousness that made us question if we should just become mermaids (you know, so that we could be closer to seafood THAT fresh).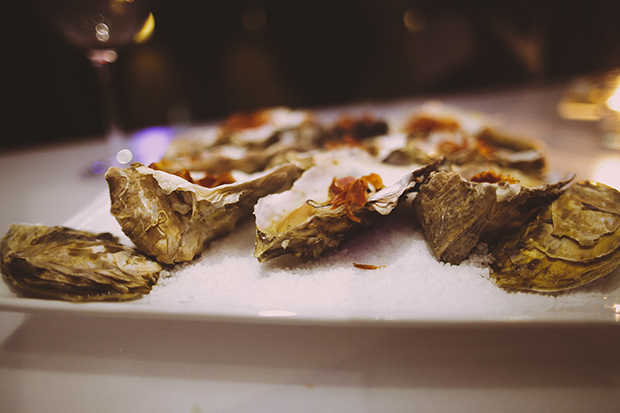 The bar was serving up two signature cocktails: a gin fizz and a pear/lychee martini, both of which made for easy and highly enjoyable drinking. But the fun didn't stop there, because then the food started. Cue the gawking/drooling faces and Instagrams. Waiters were passing around popcorn shrimp (we wanted more more more), edamame beans, little tomato salads, and a spicy salmon tartare like we haven't seen before (it had this spicy jelly on top that was like woah). And that was just the beginning.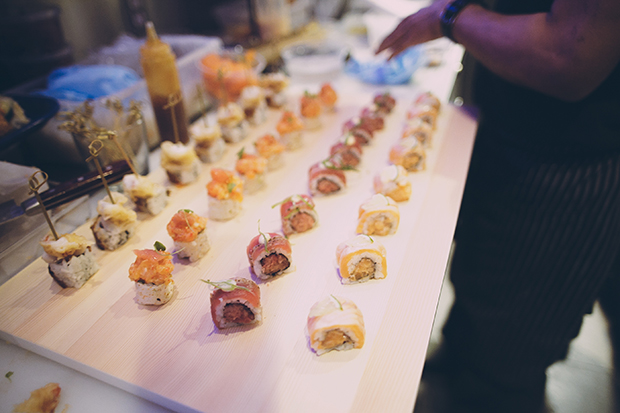 Then the sushi/sashimi/get-in-my-mouthy show started and it was just banger after banger. There were mini sushi pizzas (super crispy rice cakes with lightly dressed but zingy tartares on top), hot stone cod (aka cod getting a hot stone massage), assorted nigiri, some signature maki (scallop, tuna, torched salmon, one wrapped in miso paper – all delicious). There were even warm oysters with a piece of crispy prosciutto. Yes, we'll let that sink in for a minute. Oysters and prosciutto….
Then just when we thought we couldn't eat anymore or be more impressed, the seafood platters came out. And they were dressed to impress. Oysters, prawns, tuna, and salmon sashimi, octopus, and uni – all so fresh it literally felt like we were having a tea party under the sea. No, seriously.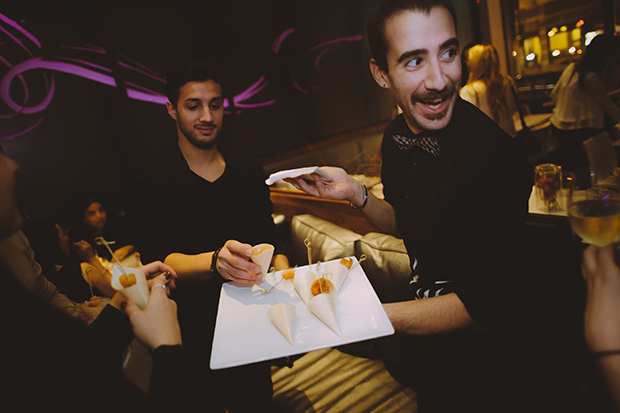 If the relaunch party was an indication of what Ryu will have on offer from now on, might we suggest that you get a reservation ASAP. Because with food like this, you'll definitely want to visit. Often. Ryu is open for your eating pleasure Tuesday – Thursday 5:00pm until 11:00pm, Friday and Saturday 5:00pm – midnight and Sundays 5:00pm – 10:00pm. On Mondays they're open too, from 5:00pm – 1:00am, doing their special New Aster 288 night, where they have pop-up chefs ruling the roost in the kitchen.
Be sure to check out all that Ryu is getting up to on Facebook, Twitter, and Instagram and have yourselves a happy food fantasy.
288 Avenue Laurier Ouest, Montréal, Québec H2V 2K2
(514) 439-6559