If you don't know what sumac is, it's a reddish-purple spice used in Middle Eastern cooking to add some lemony zing to classic dishes like rice, kebab, and salads. If you don't know where Sumac is, allow us to enlighten you. Sumac is the new Middle Eastern restaurant that opened on Notre-Dame Ouest at the beginning of last month and we couldn't be happier that it did. Why? We happen to think that Middle Eastern cuisine is among the tastiest, especially when it's done right. And Sumac is knocking the pants right off us.
Sumac's front is all windows so the space is bright and open all the way through, giving customers a sneak-peak into the magic room, AKA the kitchen. That's just one of the reasons it always smells so good. Open kitchen = wafting smells. Its concept is one that is gaining popularity across culinary capitals. Instead of the regular routine, sit-down with a menu and wait around while your stomach sighs *feed me*, at Sumac you walk right up to the counter, order, grab a number, and wait for the zippy staff to get you your drinks and food. But how do you know what to order? Luckily, the whole wall next to the counter is one massive menu.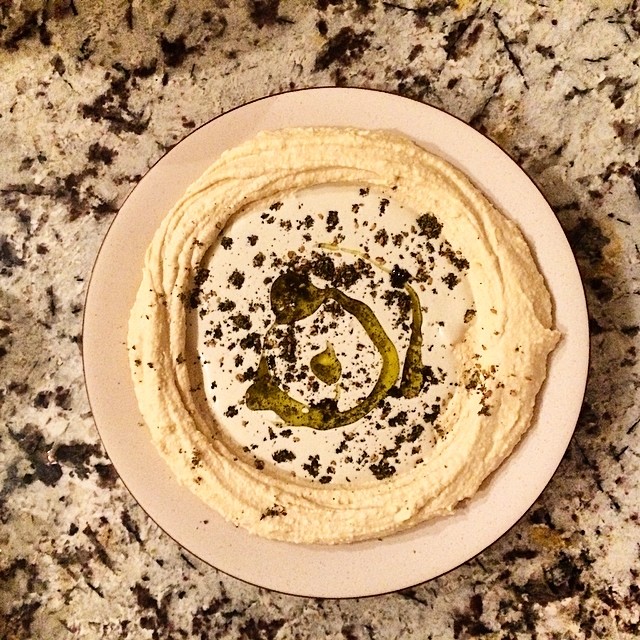 Let us tell you about this wall that tells all. At the top you've got your nibbles: an array of salads including the classics like Salade Cuite and cucumber-tomato salad; homemade dips also including the classics, hummus, baba ganoush, and labneh; and grains, pita, the best fries you might ever have (sprinkled with sumac), and even some quinoa.
But that's just the beginning. Your meal can be ordered in different ways: you can choose pita, plate (comes with 2 salads) or family style (perfect for a group dinner) with falafel, chicken shwarma, beef kefta, or sabich. Or you can opt for a selection of salads. And if that's not enough, you can also get kunafa for dessert, a Middle Eastern specialty with phyllo, ricotta, and pistachios. Another honourable mention would have to be their homemade Citrus-aid and Pomegranate Iced-Tea. Our advice? Ask them to make you a combo one (and then get it with a shot of whiskey).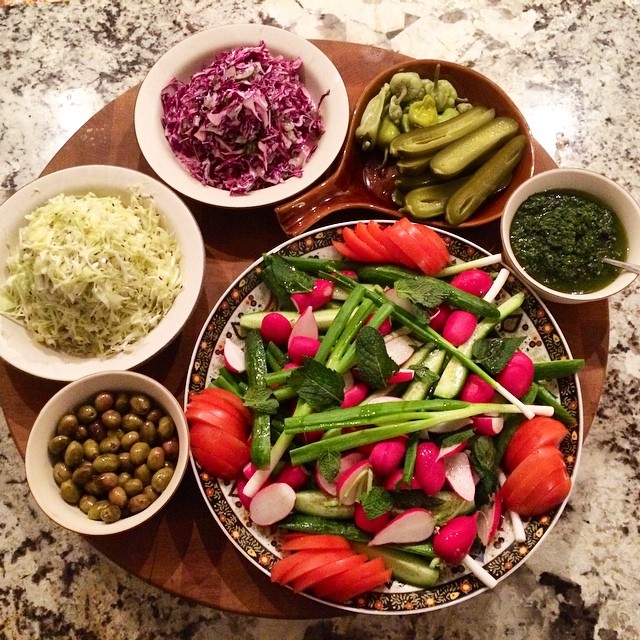 Beyond an impeccable meal that you'll undoubtedly eat too fast because of the deliciousness, you'll want to go again and again for the atmosphere and seems-like-its-been-here-all-along feel. And it's that feeling that comforts you when you get up from your table to order more. And it's that feeling again when you show up the following night to pick it up take-out.
Sumac's kitchen is up and running Tuesday – Thursday from 11:00am to 9:00pm, Friday 11:00am to 10:00pm and from 3:00pm– 10:00pm on the weekend. You can social media stalk them all day everyday on their website, Facebook, Twitter, and Instagram.
3618 Rue Notre-Dame Ouest, Montreal, QC H4C 1P5
(514) 935-1444