With cocktails bars opening up all across Montreal, people are starting to taste the difference and are finally able to experience the creativity of a properly made drink. Spirit House is the latest bar to take cocktails to their true potential by offering us something a little more inspiring than a rum and coke.
Located in the Old Port on St Jacques near the corner of St Jean, Spirit House has a large and impressive bar with bottles stacked up so high you literally need a ladder to reach some of them. There are dark leather seats and even another room downstairs if the upstairs bar is too full.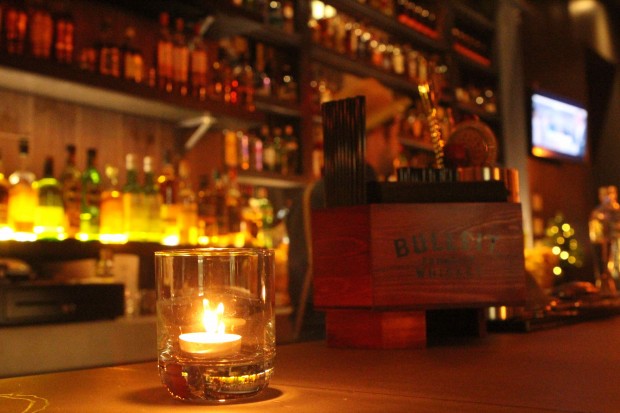 The drink menu covers all the bases with Prohibition-era favourites like: Old Fashioned, Sazerac, and even a Boulevardier. They also have some more popular post-Prohibition cocktails like daiquiris, mojitos, and margaritas. And who can forget their offering of specialty house cocktails, all made to perfection.
Not into cocktails? Well, don't worry: they also have local and artisanal beers, a selection of wines, sparkling wines, Porto, absinthe, and many more options. They also have private import bottles, which can make things very interesting if you're craving a true quality tequila or whiskey. In fact, their scotch selection alone has more than 60 different bottles to choose from.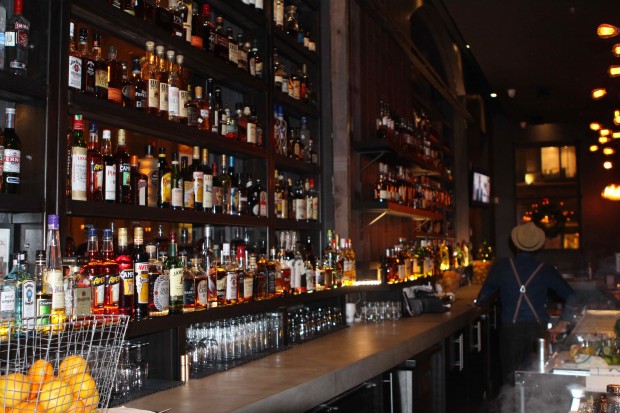 Spirit House is a great place to go on a date. Its dark, leathery interior is sophisticated and warm. With its large seating capacity, you can be guaranteed to find a nice spot to have a nice quiet conversation without being overwhelmed by the large crowds of people falling over you.
This is a sophisticated place and makes an impression the minute you walk in. They also have an accommodating layout so you can go with a slightly larger group as well and still feel like the place is your own. The tall ceiling, large bar, and ample seating make Spirit House a great pick for any night out. Check them out on Facebook, Twitter, and Instagram.
244 Rue Saint-Jacques #100, Montréal, QC H2Y 1L9
(514) 285-1187