The gods of excess and guilty pleasures often visit Montreal. When they do, they seek out the most calorie intense, deep fried deliciousness they can find. What is more sinful and bad for your arteries (in the best way possible) than deep-fried desserts? Here are some of their favourite stops.
Prohibition
You should always start the day with breakfast… or brunch at Prohibition. The right way to do it is with maple fried challah French toast: a huge deep-fried maple French Toast topped with deep-fried chicken to put KFC to shame ($14). The whole thing can be drenched in an appropriate amount of maple syrup to your liking. Don't let anyone limit your maple consumption.
5674 Avenue de Monkland, Montréal, Québec H4A 1E4
(514) 481-8466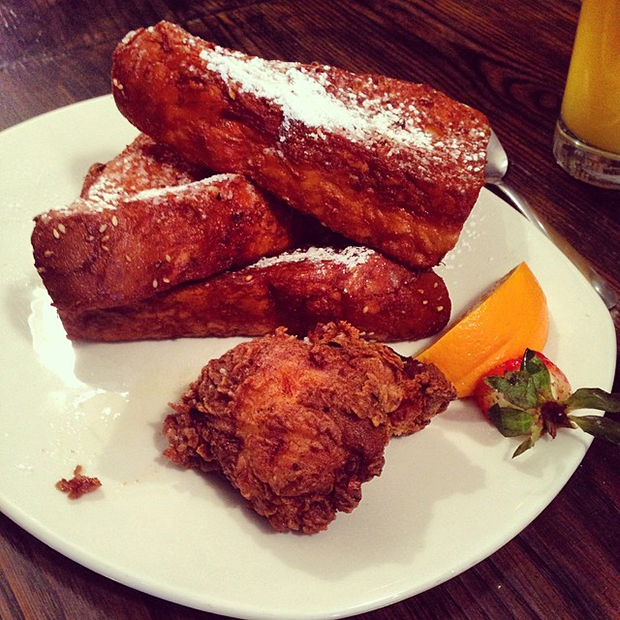 Le Cheese Casse Croute + Truck
Be it at their location on Monkland or the roving Le Cheese truck, for dessert, you should definitely satisfy your craving for the sweet and healthy (uhhh cheese is healthy, right?) deep-fried cheesecake balls ($6). Coupled with a strawberry jam for dipping, each order comes with three satisfyingly sweet balls of happiness. Best order it twice, just because you can.
5976 Avenue de Monkland, Montréal, QC H4A 1G8 (Or wherever the Truck is)
(514) 487-3316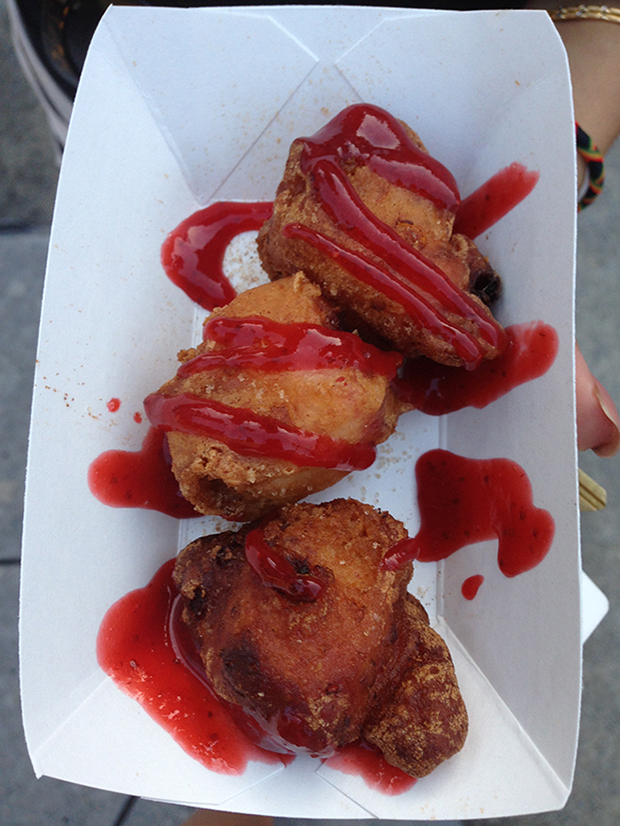 Mesa 14
Logic would state that to fry ice cream is utter nonsense. Well, at Mesa 14, logic is thrown out the window. Covered in layers of crunch, the deep fried vanilla ice cream is a dizzying play on scalding and freezing all on the same plate ($6).
1425 Rue Bishop, Montréal, Québec H3G 2E4
(514) 284-0344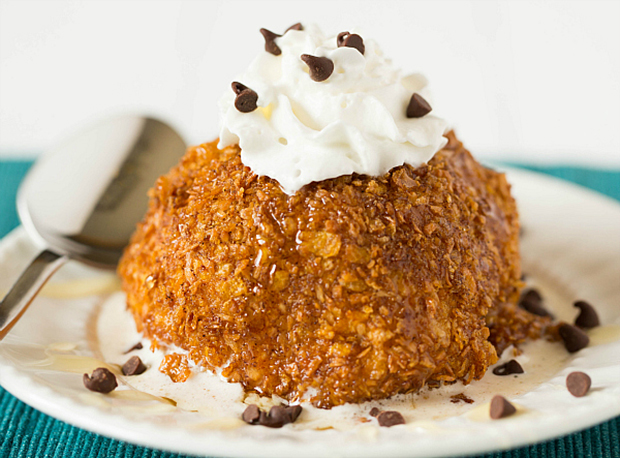 Brit & Chips
By far the guiltiest of pleasures, Brit & Chips takes whatever candy bar they feel like, then deep-fry it in a layer of devilish batter and add some vanilla ice cream on top ($5). Reese, Snickers, Mars, Oh Henry… they have it all. And every 'deep-fried whatever' is just so incredibly decadent.
433 McGill St, Montréal, Québec H2Y 2H1
(514) 840-1001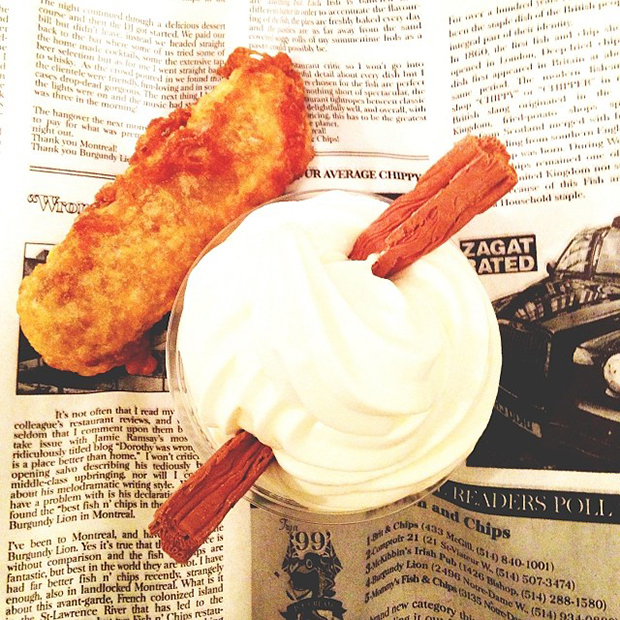 Bar Anabel
Swathed in cake batter, deep fried Oreos make for wonderful little delights. And of course, Bar Anabel serves them the way all Oreos should be served: with dipping milk. You may not be able to separate the sides, but you'll enjoy this new take on a childhood classic ($8). And just in case the heat of the deep fried cookies is too much, they add a dollop of vanilla ice cream on the side.
361 Rue Bernard Ouest, Montréal, Québec H2V 4H3
(514) 276-0249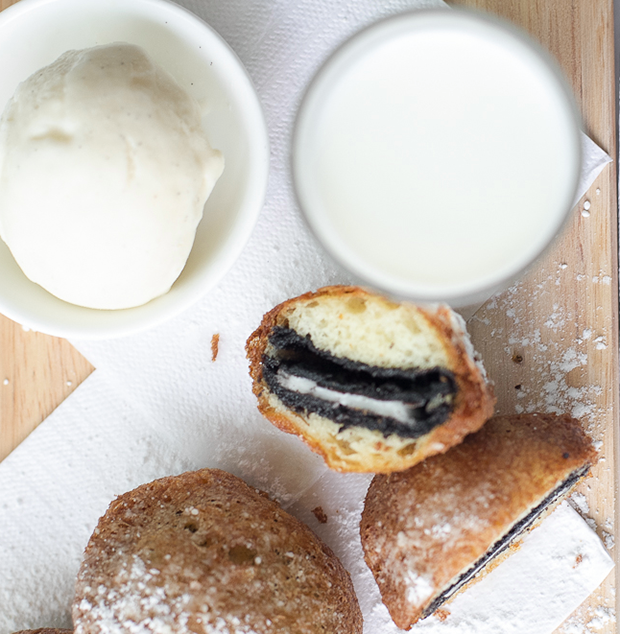 Queues de Castor
The Canadian classic, Beaver Tails, should never be forgotten. Deep fried dough topped with whatever crazy combination of Nutella, peanut butter, fruit, candy, or nut you can imagine, this was the first deep-fried dessert staple in Montreal. They are especially effective on cold nights while walking around the Old Port.
127 Rue de la Commune Est Montréal, Québec H2Y 1J1
(514) 878-1222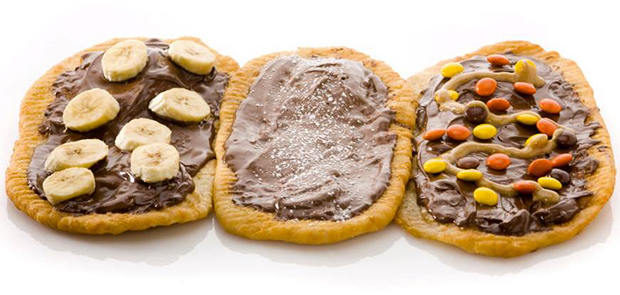 L'Gros Luxe
Philo dough loves to be deep-fried. It also loves to be stuffed. L'Gros Luxe obliges with its deep fried hot pocket full of Nutella and chunks of banana ($5). These incredible squares, drizzled with chocolate, are accompanied by some much needed vanilla ice cream to balance out the flavours.
3807 Rue Saint-André Montréal, QC H2L 3V9
(514) 447-2227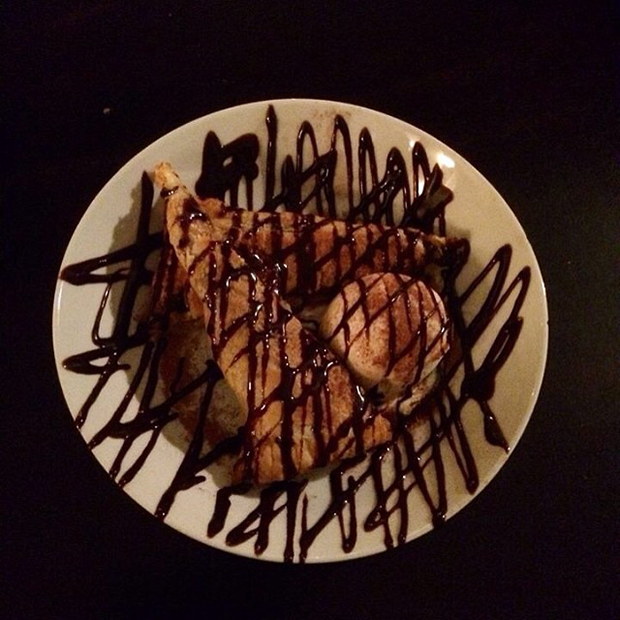 Tapeo
Many restaurants try to make Churros, the classic Mexican street food. However, only a few restaurants, like Tapeo, make the Churro in its unstuffed, unaltered, deep-fried, sugarcoated form ($6). The four small dough sticks come with a silky chocolate dipping sauce that, honestly, is just unnecessary for the purists (but still utterly delicious and worth a taste or two… or three).
511 Rue Villeray, Montréal, Québec H2R 1H5
(514) 495-1999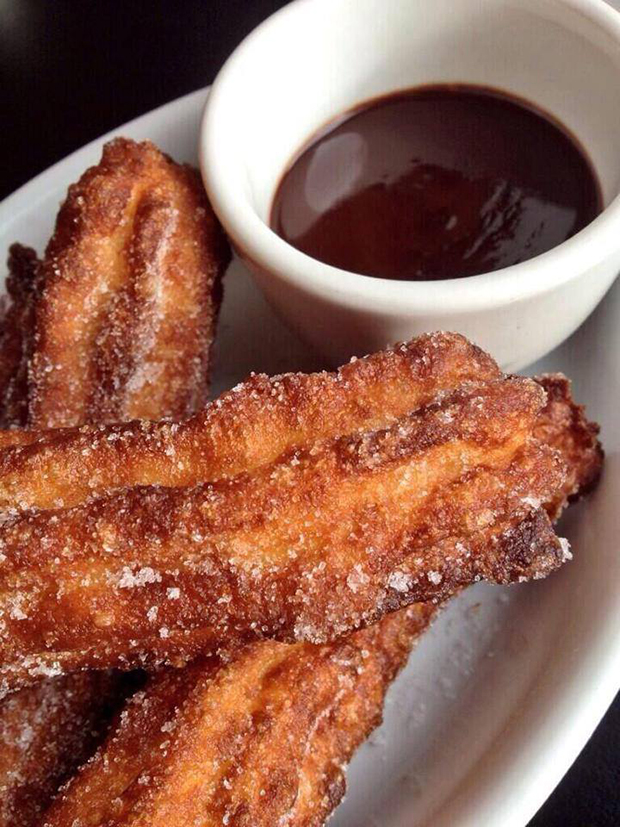 Aikawa
The Hip Hop is a fried tempura coated roll full of green tea ice cream, mango, and blueberries ($13). The light batter brings crunch to the smooth creaminess of the green tea ice cream. It contrasts nicely with the bitter spikes of blueberry that burst in your mouth. Aikawa serves up the least unhealthy item on our list, but remains deliciously sinful.
55 Boulevard Brunswick, Dollard-des-Ormeaux, Québec H9B 1Z8
(514) 684-4333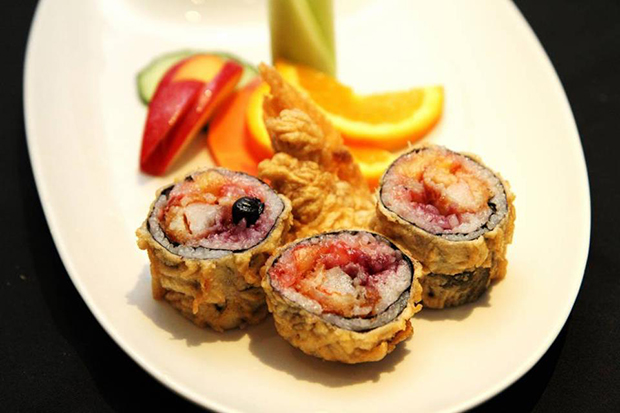 If you know of any other deep-fried desserts that belong on this list, let us know in the comments below!