Montreal finally has a high-end sushi spot where you can immerse yourself into the Jiro Dreams of Sushi experience. The team behind Okeya Kyujiro consists of award winning chef Takuya Matsuda, ramen developer Hachiro Fujise (formerly at Gokudo, Marusan, Thazard, and Iwashi), and saké sommelière Kuniko Fujita.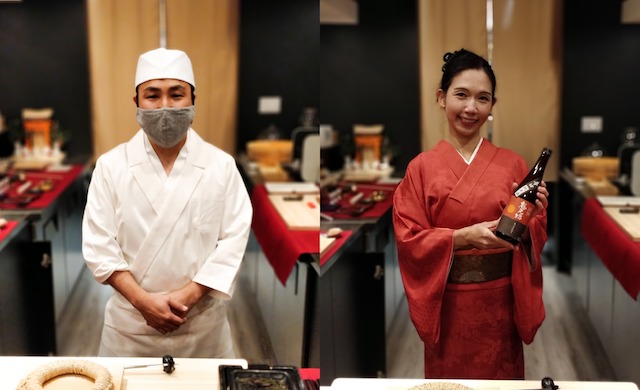 This 10-seat high-end joint offers a 20-course prix fixe omakase, a commonly used term in Japanese restaurants for customers to completely cede from ordering and leave it up to the chef to select and serve seasonal ingredients.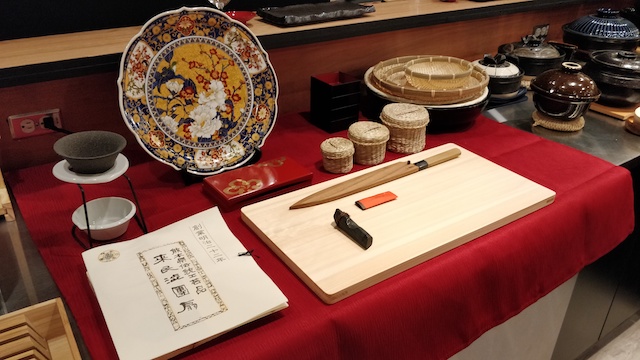 Not every course will be about the sushi, there will also be dashi, tempura, claypot rice, wagyu, and much more. Customers will be able to see every course prepared in front of them, following traditional Japanese techniques. The whole theatrical experience will last up to 2.5 hours. You will really feel transported to Japan!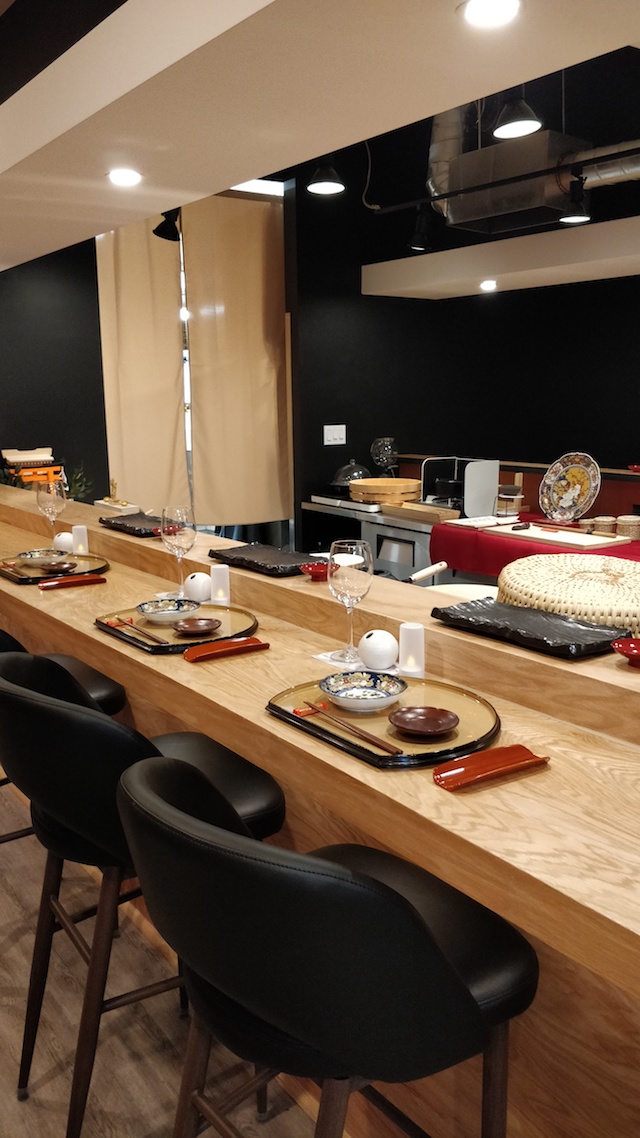 For now, Okeya Kyujiro offers the 20-course omakase in the form of bento boxes beautifully wrapped in furoshiki, available for take-out only.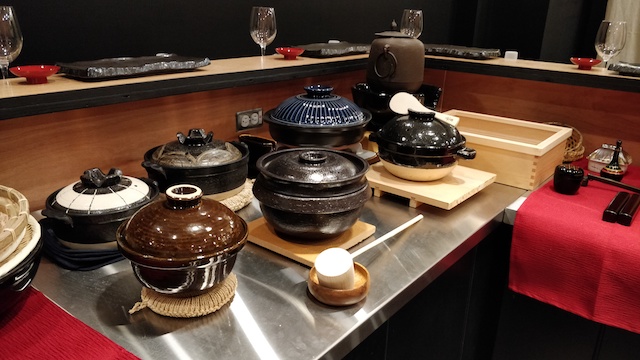 The smaller box (Orizume Sushi) consists of 6 nigiri (maguro, kampachi, kanikama, sayori, kohada, anago), 2 hosomaki (toro-taku, kampyo), uni-ikura gunkan, tamago, mackerel pressed sushi (saba oshizushi), and 2 futomaki of the day.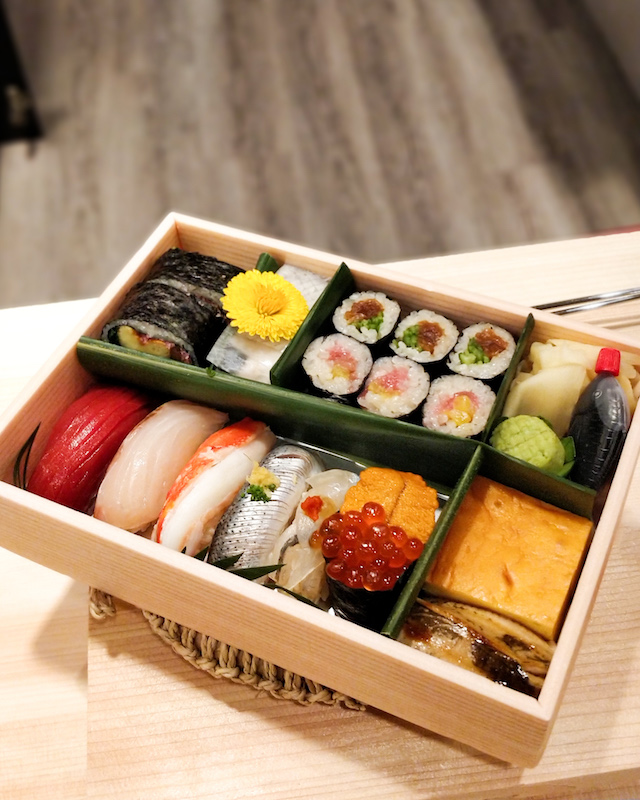 The bigger box (Omakase Kaiseki Box) consists of a grilled lobster tail coated in uni sauce, sweet miso-glazed black cod garnished with purple sweet potato and lotus root, tempura (shrimp, enoki, asparagus, eggplant), Miyazaki wagyu wrapped in omelette and rice paper, Hokkaido scallop and crab served in an orange, and bara chirashi with pieces of fatty tuna (toro), ikura, tamago, and mackerel.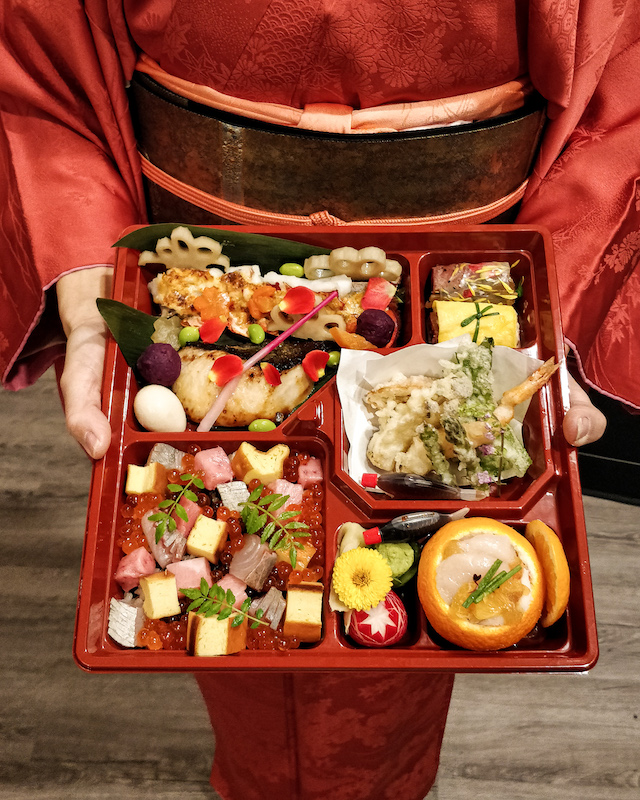 This is one experience you definitely don't want to miss!!!
For the month of January, operating hours are:
Wednesday, Thursday, and Friday from 4pm to 7pm
Saturday and Sunday from 11am to 5pm.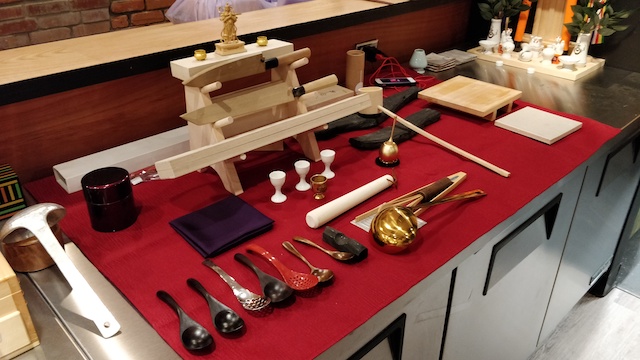 Reservations are done by email: [email protected]. Soon, you will be able to order your box through their website.
1227 rue de la Montagne, Montreal, QC, H3G 1Z2
(514) 557-1227