One of the most gastronomically exciting areas in the city is Notre-Dame West. Producing heavyweights like Joe Beef, Boucan, and Le Richmond, it represents a pillar of deliciousness. Among these titans stands one who can compete with any restaurant in the city: Tuck Shop. It sports a completely seasonal menu which means the food is always fresh and always mouthwatering. Tuck Shop slings its expert dishes out of a small unassuming facade with a wonderfully dainty feel. In fact, though it's clear that the staff is proud of their restaurant, the most amazing thing is that they are still quite modest.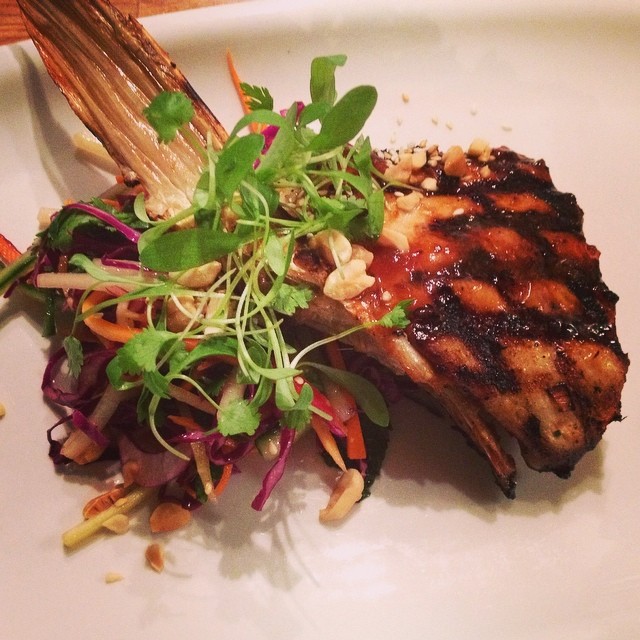 Take, for example, when we asked for a margarita. It's not one of the many delicious in-house Tuck Shop specialties, but sometimes we like lime. The waitress handed it to us and apologized because they did not have a mix. Of course, it ended up being the best margarita we've had in a long time. Who likes a mix? How about when we jokingly suggested that they should add bacon to the pork belly, because you can never have enough pork, and the waiter apologized that they couldn't. Of course when it came, what was sitting beautifully on top of the most delicious pork belly with aged gouda ($13)? Bacon!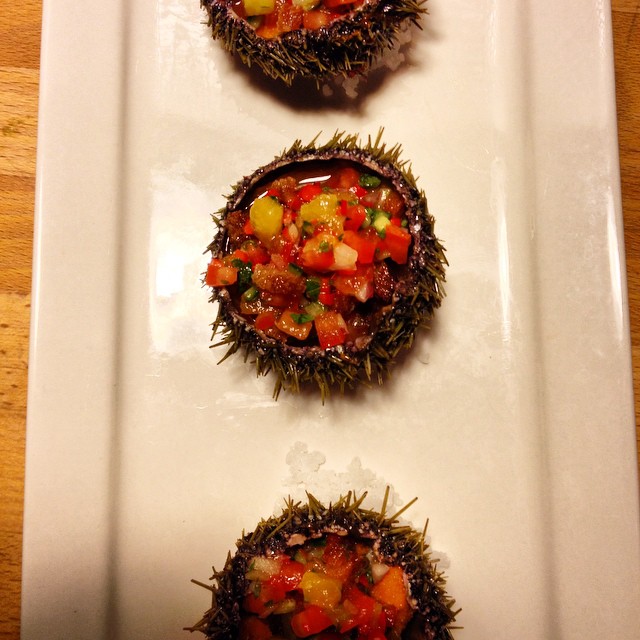 Yes, Tuck Shop is a fun place, with a relaxed vibe and thrilling food: buttery grilled octopus on lemony hummus and baba ganoush ($20); meaty braised veal ravioli surrounded with seemingly just-picked chanterelles and pumpkin seeds ($25); Or possibly the best salad in the city, stuffed with a variety of nuts and fresh fruits with the slightest of acidity from the vinaigrette ($14). After visiting this culinary temple, you too will suffer from random flashback mouth-watering. For guaranteed symptoms, try the pork tacos with pineapple salsa ($13). Then try them again. And again.
Tuck Shop culminates all of the food know-how of Notre-Dame with a young and exciting crowd in its small wooden space. Follow its ever evolving menu on twitter @TuckShopMTL and make a reservation ASAP.
4662 Rue Notre-Dame Ouest, Montréal, QC H4C 1S7
(514) 439-7432