That wonderful cheesy goodness that Le Cheese food truck has been providing the city in the summer months will be available this winter in more than just their new restaurant.  Reminiscent of First Fridays at the Olympic Stadium park, the boys at Le Cheese will once again serve their grilled cheeses and mac-n'cheese with a beer… or five. Every Thursday, Friday, and Saturday at McLean's Pub, Le Cheese takes over their kitchen from midnight to 3:00am in an event called Le Pop Up. The melty-gooey deliciousness of cheese with McLean's giant repertoire of beers is the perfect late night après-drink meal in a very central location.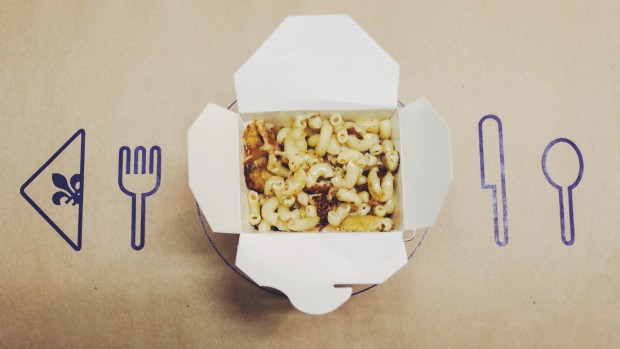 We tried Le Pop Up on a game night, and as expected, it was packed. The game had ended in a 4-3 overtime loss but that did not stop people from enjoying the rest of their night with food and beer. The Pop Up's menu is very similar to Le Cheese's regular menu with the one or two pound mac-n-cheese with pint combo specials. We lucked out and happened upon the grilled cheese of the day called The Big Mac Cheese (no affiliation), and it tasted exactly like a Big Mac should: full of pickles, beef, and special sauce ($8). Of course, not to be outdone, McLean's offers its own big item, the 3-liter beer tower ($18). Suffice it to say that no one was driving home. Given enough people, you can even try a 10-liter beer tower ($60). Once the beer has properly taken effect, and the warmth of the cheese has worn off, don't forget to get those delicious fried cheesecake balls ($6).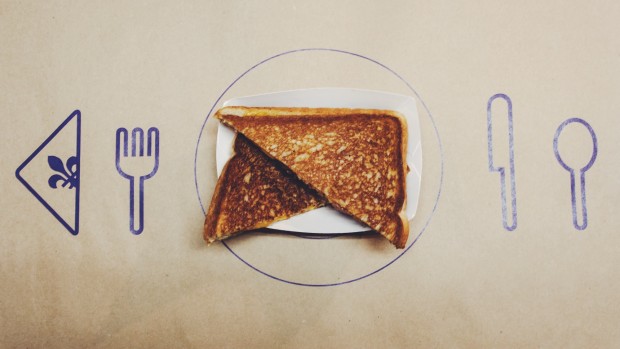 During a special media event a few days later, we were lucky enough to try out even more of Le Cheese's offerings. Along with yet another 3-liter beer tower, we were served a platter of buttery grilled cheese on challah bread, spicy Marinara grilled cheese with Italian sausage, and some wildly underrated crispy mashed potato tater-tots.
Overall, Le Pop Up is a great event and a great draw. Given its late-night only time frame, it's a great after-party location or a mid-pub-crawl destination. The friendly Irish pub atmosphere and super friendly staff of McLean's Pub with their nighttime know-how is made that much better by the cheesy goodness of Le Cheese. Come for the food, the atmosphere, and the alcohol. Stay because you inadvertently consumed a whole beer tower.
1210 Rue Peel, Montréal, Québec H3B 2T6
(514) 392-7770